Health Experiment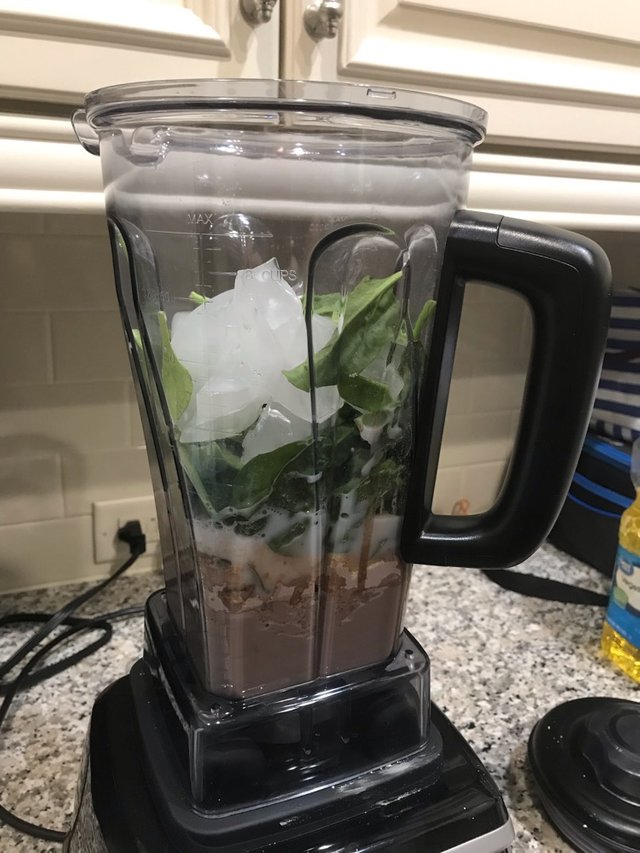 I want to ramp back up into Crossfit after taking a 5 month break recovering from rotator cuff surgery. I feel like crap. I have put on 20 pounds and lost who knows much muscle. I need a consistent regimen to get back on track so I'm going to try an experiment. I have been reading about intermittent fasting and about bulletproof coffee so here is my plan:
— no food after 8pm
— breakfast is coffee with 2 tablespoons of ghee and 1 tablespoon of MCT oil.
— first meal at 2pm
— avoid food with added sugar
— eat 120 grams of protein per day
The shake I'm making has 80 grams of protein and a bunch of spinach. The peanut butter powder makes it delicious.
I'm going to stick with this plan for 2 weeks and see what the outcome is.
Wish me luck!
Posted using Partiko iOS