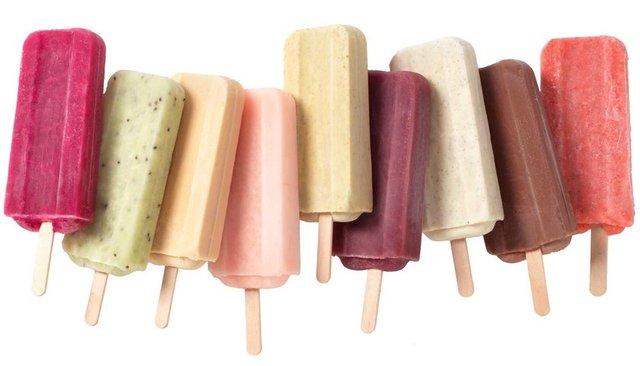 For all my fellow parents out there, this is a quick, easy way to make sure the kids get some healthy probiotics in their system, and a smile on their face at the same time!!! Now I personally prefer real ice cream to frozen yogurt. And not that store bought stuff, I'm talking about freshly churned, thick, creamy and in a homemade waffle cone. And real ice cream is okay once in a while, but lets face it, it's just not a goo idea to eat all the time. So lets make some delicious frozen yogurt popsicles, you can take this recipe and customize it to suit your children's tastes.
Ingredients
32 Ounces 2% Lowfat Greek Yogurt (I prefer Chobani, but Dannon or Oikos is Fine)
2 Tablespoons Honey
1 Popsicle Mold Tray
Choice of fillings, try a cup each of strawberry slices and blueberries, a half cup of semi-sweet chocolate chips, or a 1/2 cup of cocoa powder.
Instructions
In a large mixing bowl, beat the yogurt and honey for a few seconds until well mixed. Now, if you want chocolate flavored popsicles, beat in a 1/2 cup of cocoa powder until fully dissolved. If you want chocolate chips, fold over gently. For berries, gently fold as you mix the berries in a few at a time.
Now set your mold up, and start scooping the yogurt into the molds with a spoon or wooden popsicle stick. Push it down into the molds, stirring a bit to remove any air pockets. Now Just pop in the freezer for about 3 hours and get ready for the smiles. Another thing I've done is mix in some Oreo crumbs, the possibilities are endless!!!