Fibromyalgia is Much More than "My Whole Body Hurts"
Fibromyalgia is Much More than "My Whole Body Hurts"
By @Jealousyjane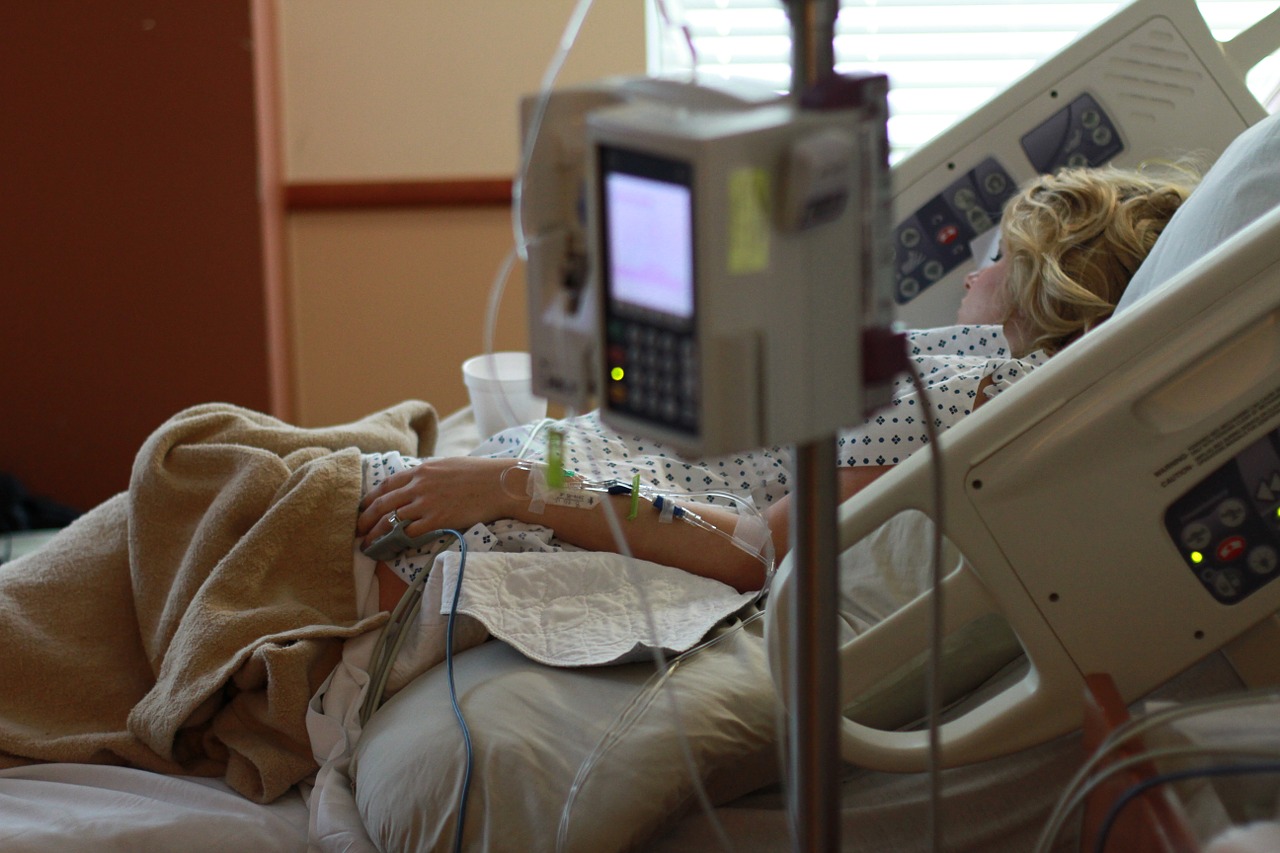 Most people, if they have heard of fibromyalgia, think it's just a blanket word that means " I hurt all over".
I wanted to fight the stigmas today and talk about the symptoms I am suffering from that are not pain. I was prompted to write about the non-pain related symptoms because my disability appeal lawyer said some really ignorant things and my fingertips have been pins and needles for 3 days straight now and I cleaned my house yesterday so today I can barely leave my bed because I have crashed with serious fatigue and muscle weakness.
When I received my diagnosis, I had to make an appointment and wait over 6 months. I was warned by the receptionist that the rheumatologist didn't believe in fibromyalgia as a real diagnosis and that if she ruled out everything else and gave me the fibromyalgia diagnosis, she would refuse to treat it and kick me back to my primary care physician. I cried and cried and cried when I hung up the phone that day.
Women in my age group (30's) who have been diagnosed with PTSD or CPTSD have a very high likelihood of also having the diagnosis of fibromyalgia. NONE of my many doctors talked to me about fibromyalgia until I brought them the diagnosis and told them I had it. The same thing happened with the PTSD. I was seeking emergency care telling them I think I have PTSD.
Today, I am still working to find a rheumatologist to treat my fibromyalgia. Currently, my primary care physician tells me to "exercise more" and that is the main thing. My spinal/pain management doctor gives me Lyrica and Gabapentin and Tramadol for my fibromyalgia, neuropathy, and spinal nerve damage. There is no current cure for fibromyalgia.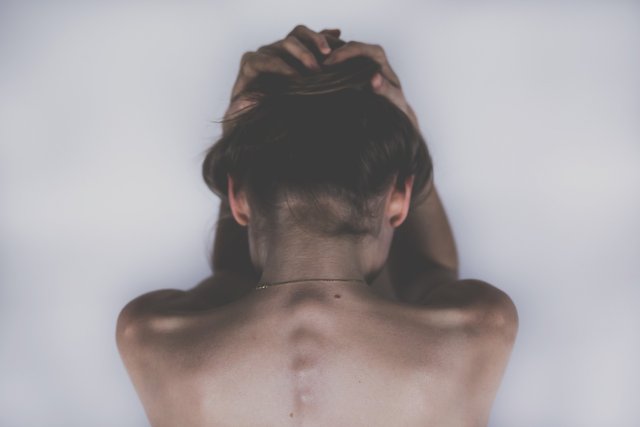 I am more than " My body hurts all over."
I want to just make a list of symptoms that are not pain that I struggle with:
sensitivity to hot and cold and rain and snow and sunshine.
increased allergies
shaking when hungry
cold hands
cold feet
feeling cold often
chills
extreme fatigue
low blood pressure
low body temp
night sweats
susceptible to heat stroke
increased thirst
tachychardia
SVT
heart palpatations
heart pounds so hard it shakes body
alcohol intolerance
brain fog
feeling faint
seeing sparks
headaches
eye aches
joint swelling
light headed
muscle twitching
noise intolerance
weak limbs
numb tingling sensations
burning sensations
photosensitivity
ears ringing
touch of clothing causes discomfort or pain
trembling
feeling lost in normal settings
simple math difficulty
difficulty following complicated directions or instructions
lack of concentration
guilt
too disoriented to drive
forgetting what i am doing or why I am in a room
image movement (oscillopsia)
pressure behind eyes
dry eyesjaw clenching/teeth grinding
tearing eyes
slow focus accomodation
seeing sparks
swelling around eyes
dry eyes nose and mouth
peridontal disease
sore tenderness ontop of head
migrating joint pulses or spasms
morning stiffness
reduced range of motion
stiff neck
using wrong words
bloating
increased stomach acid
irritible bowel
heartburn
nausea
vomiting
stomach aches
bite tongue or cheek frequently
bump into things
feel confused
vertigo
dizzy
balance decreased especially when eyes are closed
blurry vision
double vision
rashes
vertical nail ridges
altered sleep patterns
insomnia
difficulty falling asleep
difficulty staying asleep
restless leg
night terrors
non-restorative sleep
endometriosis
frequent urination
worsening of pms
infertility
hydrosis
hypoglycemia
delayed reaction to exertion
electromagnetic sensitivity
fatigue worsened by stress
hands hurt in cold water
hoarseness
mood swings
anxiety
low self esteem
depression
feeling worthless
guilt
hopeless
irritibility
panic attacks
personality changes
rage attacks
suicidal thoughts
food sensitivity
medication sensitivity
chemical sensitivity
light sensitivity
noise sensivity
abnormal scarring
bruise easily
bruises take longer to fade
dermographia
easily scar
fragile nails
frequent skin rash or irritation
overgrown connective tissue
sounds really fun, doesn't it? Sounds much more complicated that just " I hurt all over", doesn't it?
I hope sharing this will help fight the stigmas.
These symptoms came off a really helpful list I found here:
http://www.fibronetwork.org.au/images/downloads/The%20ridiculously%20long%20list%20of%20Fibro%20symptoms.pdf
image source: pixabay
Enjoy my work? Follow me!
as seen on:
https://therelationshipblogger.com/author/sheila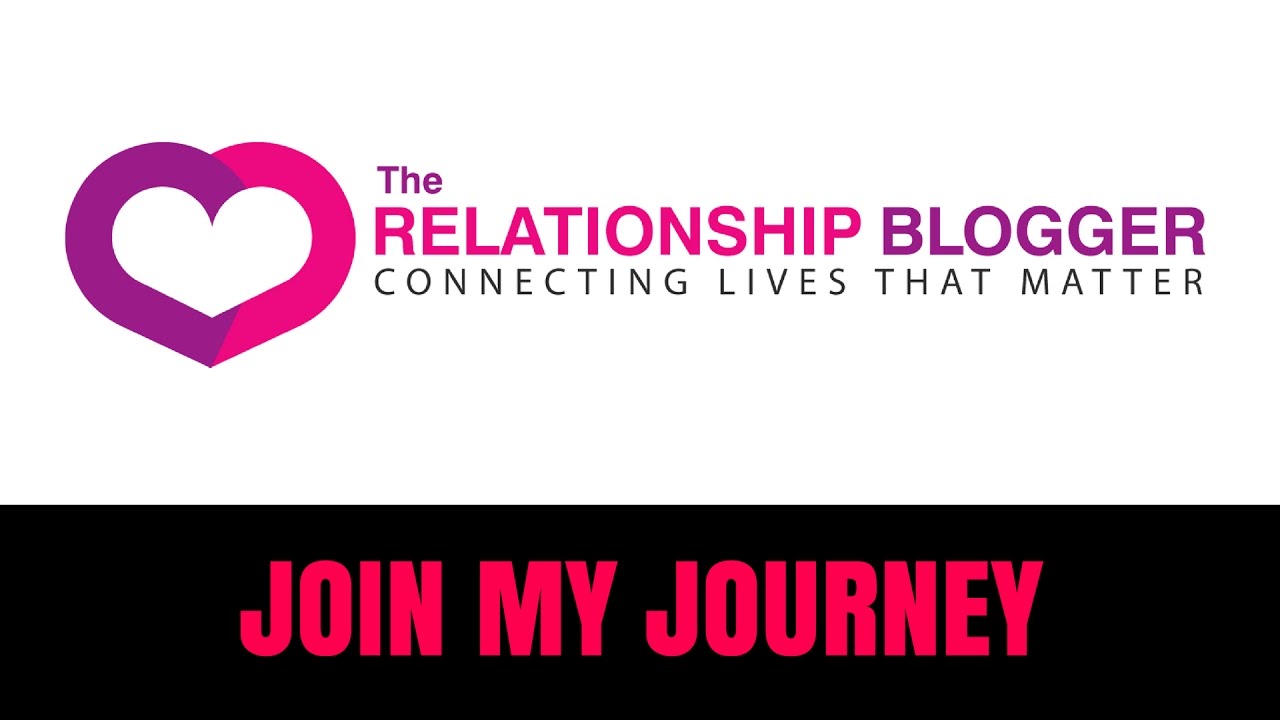 https://www.jealousyjane.com/




Recent Posts