One of my favorite treats is Bang Bang Shrimp at Bonefish Grill. It does have a hefty amount of carbs, calories and fat. I'm thrilled to have found a "thinner" version that leaves me guilt free. It's also very easy and tasty! Try it instead of shrimp cocktail for a spicy change of pace.
Enjoy the big game (and Justin Timberlake's Half Time Show)! So, who's it going to be? Pats or Eagles???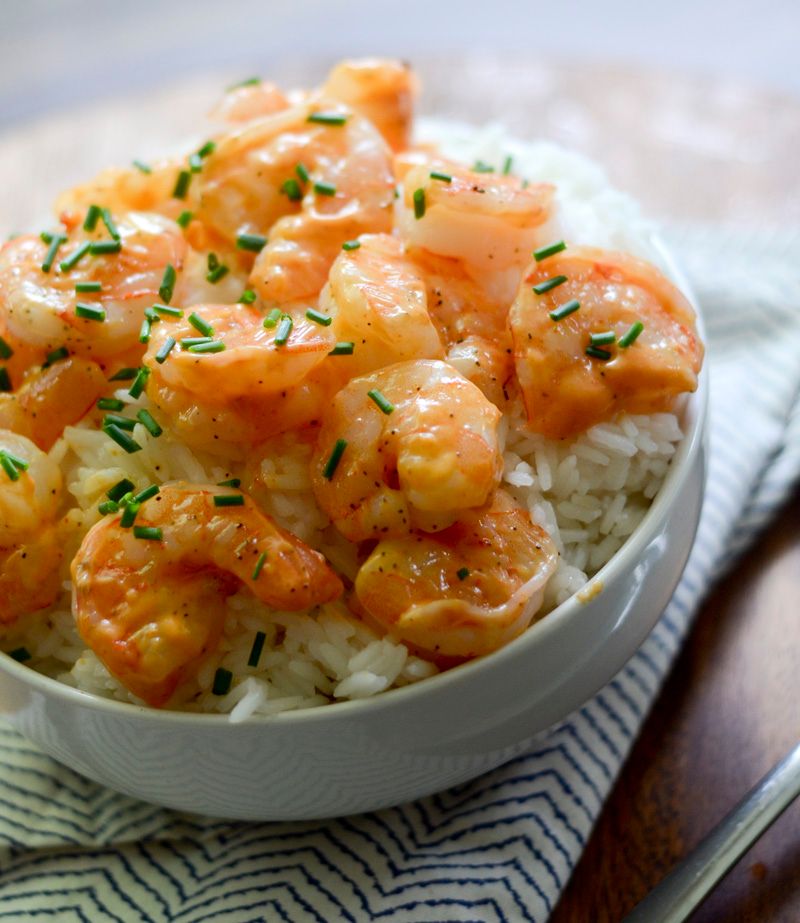 INGREDIENTS
1 lb shrimp (about 50 shrimp; my favorite are Key West Wild Shrimp, cooked or uncooked. shelled or deveined.
10 skewer sticks (optional)
3 T plain greek yogurt
3 T chopped green onion, plus more for garnish
1½ T sweet chili sauce (I use Gramas brand)
½-3/4 T sriracha sauce
1/2 tsp crushed red pepper flakes, use more or less according to taste and for garnish.
INSTRUCTIONS:
(If you're grilling on a grill, be sure to soak wooded skewers a couple minutes in water to avoid burning)
combine yogurt, onion, sweet chili sauce, and sriracha in a bowl and stir well. set aside. (if you want to make the sauce a bit thicker, do 2 T yogurt and 1 T light mayo)
place 5 shrimp on each skewer
If shrimp are raw:
grill on each side for 5-8 minutes, until opaque and cooked through
If shrimp are pre-cooked:
Place shrimp skewers on a baking sheet and bake at 350 for 5-10 minutes
Brush each hot skewer liberally with the sauce, on both sides
serve immediately.
NOTES
Points Plus: 4
Smart Points: 0
NUTRITION INFORMATION
Serving size: 4 Calories: 122 Fat: 5.65g Saturated fat: .81 Carbohydrates: 2.79 Sugar: 1.24 Sodium: 435mg Fiber: 0 Protein: 14.4g
Recipe adapted from The Cookie Rookie and photo courtesy of Jenna at Recipe Diaries