Hello Steemit family!
in Brittany, France, an alpaca at the entrance of an optical shop was waiting for the automatic door to open. He entered quietly and began to walk around. The alpaca was suspected of escaping from a nearby farm and its owner has recovered it.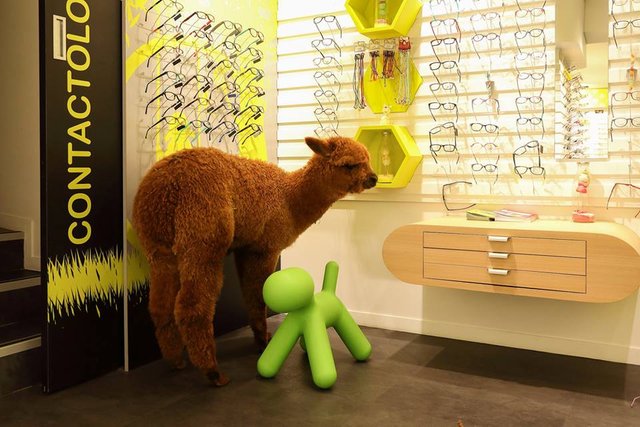 Thank you for visiting my blog - @Jakevevo. Please agree and follow me !!