How to Keep Healthy Our Body from The Corona Virus Effect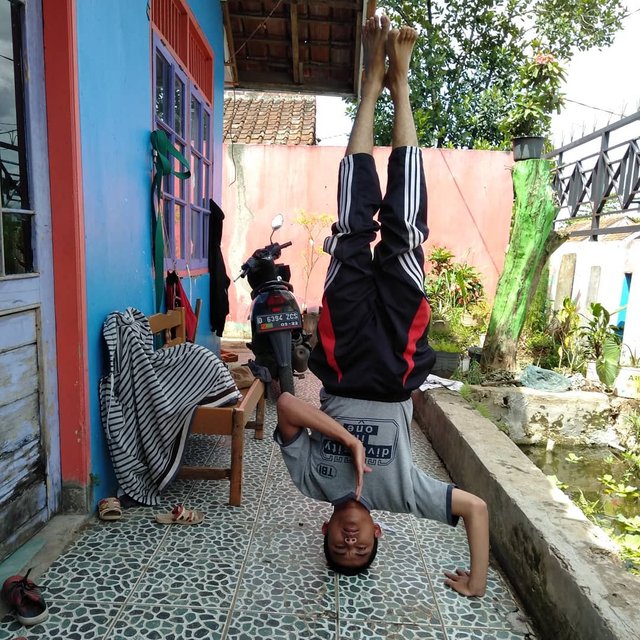 Hello the readers,
How are you today?. I should say may we all are always given the health by the God, Aamiin yaa Rabb.
Believe in the God !
Don't forget to take a pray every time !
In this blog, i would like to present an essential thing about "Look after Our Body from The Covid-19 Effect". How can the ways be implemented?
The followings are the steps you should pay attention.
》THE FIRST STEP
First of all, we should look after our own surroundings' health. It is the most important way that should be done by us because if our surroundings are not healthy/dirty we can be rapidly infected by the Corona virus (Covid-19). Keep our surroundings healthy and clean to prevent the massiv development of Corona virus. We must clean our surroundings every day.
》THE SECOND STEP
Then, after concerning on the first step, we should concern on our body's health. We look after our body to always make fit because it gives the impact toward our body's immunity. We should wash our hands before eating something. Why it should be done?. Because it is a good step to kill the virus and the microbe.
》THE THIRD STEP
After that, we should eat the foods and the beverages which contain of vitamin, mineral, and protein. They can be the prominent supplies to increase our body's immunity. I do recommend you to consume the ginger therefore our body keeps warm.
》The FOURTH STEP
The next step is that we should often do the physical exercises. It is also a basic step to strengthen our body's immunity. Otherwise, we will not be fit and we can be easily inffected by the Corona virus. The basic physical exercises that can be practiced are hiking, running, jogging, gymnastics, swimming, and etc. Moreover, if we don't have much time we can still do the easy physical practices, including push up, sit up, and back up. Therefore, we perspire and our body's immunity get more increased and more increased. Do the physical exercises ever day !
There are only the ways to anticipate the impact of Corona virus. The most important thing that we should concern on and do is approaching to the God (taking a pray every time). We always take a pray to Him and ask Him to always give the health and the safety. InsyaAllah, we can be avoided from the Corona virus. Aamiin.
May this short writting can be beneficial for you and it can encourage you to live healthly.