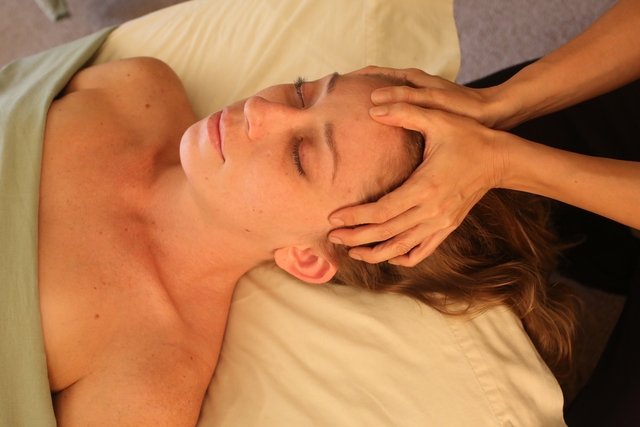 Spa Journey treatments are originally designed treatments created from guest's feedback. Treatment durations are 90 minutes and 120 minutes.
6th Sense Organic Tropical Renewal
Breath in the tropical aromas of Hawaii with this rejuvenating total body head to toe experience that will stimulate your senses head to toe. To start, an organic coconut full body Traditional Hawaiian Lomi Lomi massage will ease and relax your muscles. Followed by a mini facial utilizing a variety of local tropical sensed products, a long head massage, stomach massage with warm stones to improve digestion or upset stomach, arm and hands spa, legs and feet massage while applying an Aloe and Hawaiian Noni face mask to assist with acne, reducing dark spots, rehydrating, moisturizing and increasing healing factor from sunburn. Finish off with a foot and scrub. Foot scrub is available only for the 120min. duration. *Please book in advance as preparation time is required for hot stones.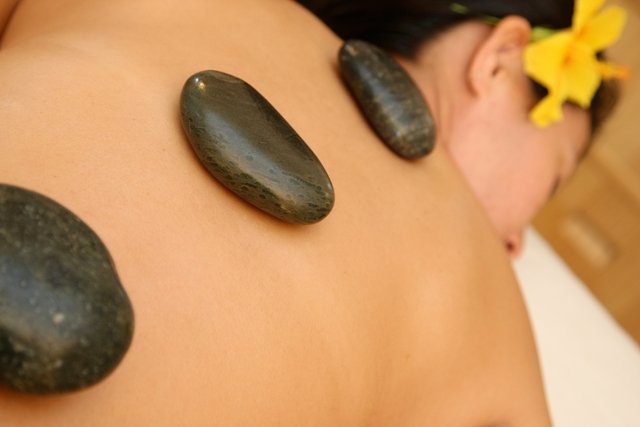 Lomi Pohaku Hot Stones
This treatment alternates the Traditional Lomi Lomi and the use of heated river rock. Enjoy this immensely relaxing and therapeutic treatment which soothes the mind, harmonizing the body and melting off muscle tensions by the use of heat. *Please book in advance as preparation time is required for hot stones.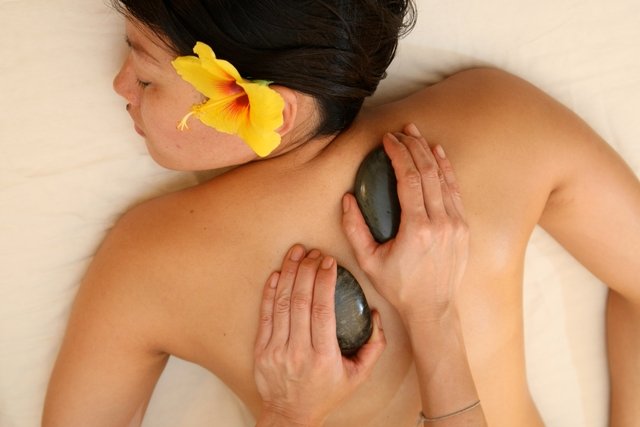 Fire and Ice Sports Therapy
This treatment is for the avid sports and athletics enthusiasts and especially beneficial within 72 hours of completing an event such as canoe, marathon, biathalon, dance, MMA , grappling or other martial arts competitions. The combined use of hot & cold stones help to move blood to the heart which in turn pumps oxygen to your muscles promoting circulation. This alternating application is shown to reduce pain by releasing endorphins, minimizing inflammation in the muscles and joints. *Please book in advance as preparation time is required for ice, cold and hot stones.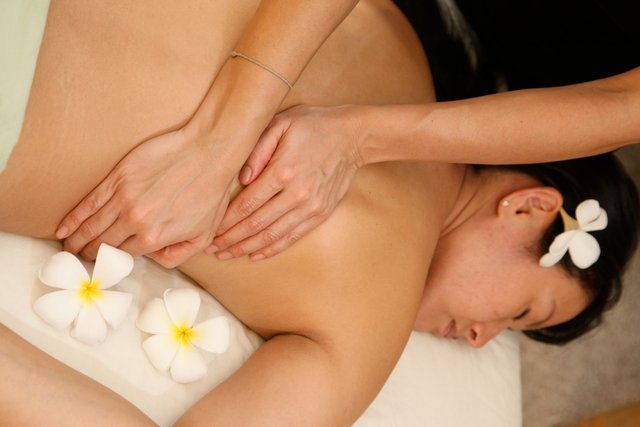 Massage Scrub Detox
Indulge in this treatment for an overall detoxifying & uplifting experience. The natural acids in the scrub to help remove dead skin cells while detoxifying, smoothing & firming the skin. Steam towels are used to open the pores, while, a nourishing massage stimulates the lymph, improves blood circulation, & moisturizes your skin, leaving it healthy & bright.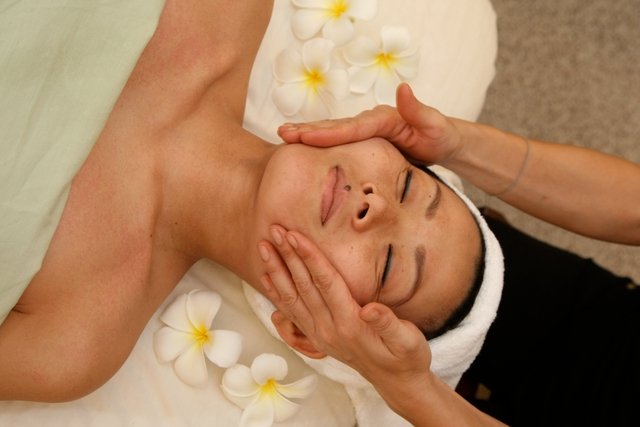 Hawaiian After Sun Care
Recommended for the moderate to seriously sunburned, this ritual will cool down the body. Hawaiian Noni, aloe, & vitamin E saturate to replenish nutrients & calm the skin for a faster & more comfortable recovery. Native Ti-Leaves are applied to draw out the heat. Your skin will be hydrated and glowing. While being treated, you will enjoy a luxurious face and scalp massage. Indulge in a 90 minute treatment for 30 minutes of reflexology. *After Sun Care is strictly an epidermal and skin treatment and does not include massage. For guests seeking massage components we recommend the Organic Tropical Renewal which includes many of the benefits of the After Sun Care Treatment with full body head toe massage treatment
Mahalo
Phone: +1-808-382-6565 (English)
Phone: +1-808-383-4752 (Japanese) 日本語
Email: [email protected]
Telegram: Honua Therapy Enquiries
Line: Honua Therapy Enquiries