Abs & Leg Workout Vegan Fitness 🌱💪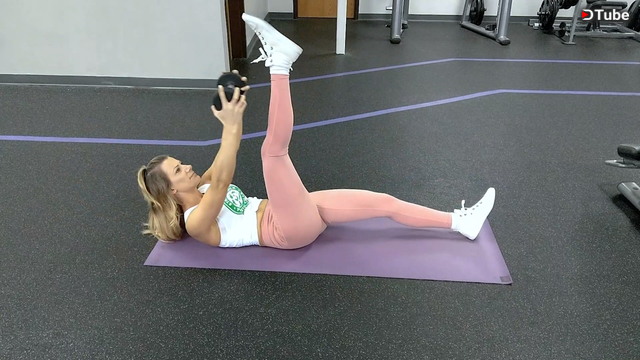 ---
Does this sound like you?
Acne/Pimples

Oily skin and/or hair

Thinning hair

Unwanted facial hair

Aggressive, Rage, or irritabile

Ovarian cysts or PCOS

Midcycle pain

Fatty liver

Discoloration of your armpits

Unstable blood sugar levels
These are all symptoms of High Androgens.
Androgens are sex hormones that are typically considered "male hormones", but women still need them to lose body fat and get stronger and leaner. Androgens include DHEA and testosterone. -
Fat deposits on the back of the arm or loose and sagging triceps may be a sign of reduction in growth hormone (HGH) or relative testosterone and/or thyroid or excess cortisol issues.
Fixing the Problem:
One easy change you can make that will make a BIG difference is HEAVY weight training.
HGH is to women what testosterone is to men. It keeps you looking young, lean, and firm. Once progesterone levels fall due to stress, menopause, or other factors, HGH is all that is left to keep fat in check.
Less intense exercise like walking and yoga are extremely healthy, be they will not be adequate to generate the hormonal effect needed to raise HGH (which is needed to give you the "look" of you younger years.) However, they will work in combination with more intense exercise to lower the negative impact of stress/cortisol.
Exercise 1: Single Leg Elevated Calf Raise
Exercise 2: Cable Ab/Adduction Kickout
Exercise 3: Single Leg Weighted Toe Touch
Exercise 4: Glute Kickback using the quad extension machine
Exercise 5: Right leg over left crunch
Exercise 6: Straight Leg Hip Raise
Exercise 7: Banded Jack knife
Exercise 8: Single Leg Romanian Deadlift
🍎Vegan Macro Coaching
*Properly balance your hormones
*Improve your digestion
*Improve Adrenal Fatigue
*Build lean muscle and burn belly/thigh fat
🌎 www.HollyBrownFit.com
📩[email protected]
---
▶️ DTube
▶️ IPFS