Don't worry about foreign diseases, you're more likely to die of a domestic one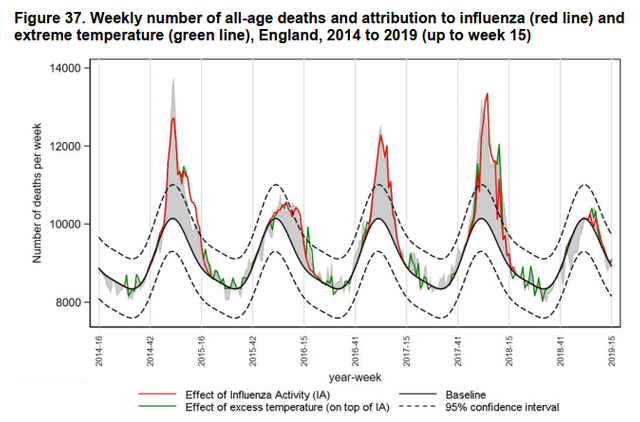 On a group on another social media outlet, a folk club organiser posted about whether concert venues should be doing more to stop the spread of corona-virus. He suggested "deep cleaning" before every event and other random things.
So I did a search for "influenza deaths UK 2018" and the second returned link told me that...
According to government statistics (being consistent over the years), over 1,692 people died last winter in England for flu-related illness.
The winter before it was 26,408!
By all means consider health aspects (and I do wonder about safe microphone use) of concerts, but not because of the "exciting 'foreign' illness" of the moment.
Now, go wash your hands!
Sources:
https://www.gov.uk/government/statistics/annual-flu-reports
https://assets.publishing.service.gov.uk/government/uploads/system/uploads/attachment_data/file/839350/Surveillance_of_influenza_and_other_respiratory_viruses_in_the_UK_2018_to_2019-FINAL.pdf
P.51, Table 7. Number of deaths associated with influenza observed through the FluMOMO algorithm with confidence intervals, England, 2014 to 2015 season to 2018 to 2019
Season All ages
2014/15 28,330
2015/16 11,875
2016/17 18,009
2017/18 26,408
2018/19 1,692 (up to week 15)