Food colorings, also called food dyes, are substances that are added to foods to enhance their appearance. They are found in a wide variety of foods and beverages, including candy, ice cream, snack crackers, doughnuts, fruit juice, cereals, wine and marinades. Several common food colorings may cause negative health effects in humans.
SUNSET YELLOW
Sunset yellow, also known as yellow number 6, is commonly used in products such as cakes, candy, pork sausage and gelatin desserts. This food coloring is associated with several symptoms and conditions. It may trigger hives in some people. Other possible conditions and symptoms include increased bruising, indigestion, vomiting and runny nasal congestion. Sunset yellow may also contribute to kidney tumors.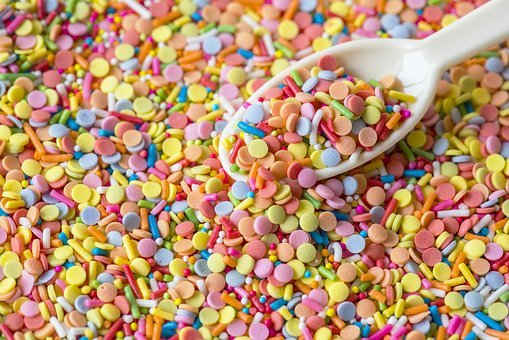 TARTRAZINE
Tartrazine is a food coloring derived from coal tar. Also known as yellow number 5, tartrazine appears in beverages and foods such as citrus-flavored soft drinks, ice cream, cheese, butter, pasta and liquor mixes. This food coloring may trigger asthma symptoms and hives. It may also contribute to thyroid tumors, lymphoma and chromosome damage.
ERYTHROSINE
Erythrosine, or red number 3, is found in foods such as maraschino cherries, canned fruits, breakfast cereal, fruit snacks, candies and cake frosting. Like tartrazine, erythrosine may contribute to chromosome damage and thyroid tumors. When combined with blue dyes such as brilliant blue or indigo carmine, erythrosine may cause bronchial constriction.
CONSIDERATIONS
Consumers commonly associate the consumption of foods and beverages containing food colorings with hyperactivity, particularly in children. The FDA states that there is insufficient evidence to determine that food colorings trigger attention problems or hyperactivity in most children. However, some children, particularly those with attention deficit hyperactivity disorder, may have a sensitivity that causes food colorings to trigger hyperactive behavior.
REFERENCES