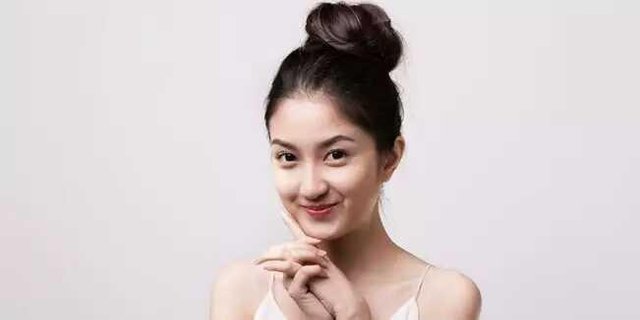 Vemale.com - Area of ​​the nose and forehead is the most easy to oily. Area also called T zone that often make us own bete. Because it takes special attention to oil production can be more controlled.
To overcome the excess oil in zone T, there are easy tips that you can try. In addition to choosing the type of moisturizer or cream that is devoted to oily skin, you can do the following things also to overcome them. Let's go straight to the ways here.
Take advantage of Cucumber Slices
Cucumber slices can be used to overcome the problem of excess oil. The way is quite easy. Prepare slices of cucumber that has been cooled or stored in the refrigerator, then rub gently in zone T. This will make the skin feel more fresh as well as help overcome the problem of excess oil. You can do it regularly every night or after using makeup.
Use Mask Routinely
Mask therapy can help shrink the pores in the face and make your skin look brighter. One type of natural mask that you can try is an egg white mask mixed with a little honey. Use this mask regularly 2 times a week for optimal results.
Take advantage of Ice Stone
Prepare ice cubes, then apply to zone T by way of slightly rubbed slowly for about 30 seconds. This method can help to refresh the skin as well as summarize the pores of the skin. And also can help overcome the excess oil on the skin.
Use Face Toner
Face toner can also be used to reduce excess oil production or sebum in the face. Usually a lemon-based face toner is effective in controlling excess oil in zone T. Face toner is good to use before use cream or makeup.
Routine Doing Facial Steam
Prepare a basin filled with warm water. Then point the face over it to get its water vapor for 2-4 minutes. Then rinse with cold water.
Always Provide Face Paper
Face paper should always be there and taken wherever you go. Face paper is obviously very useful to overcome the excess oil in the area of ​​the nose and forehead. Especially if many activities outdoors, must be prepared face deh paper anyway.
Overcoming the excess oil on the skin especially in the area of ​​the nose and the forehead is easy-easy difficult. But with routine care, this problem can be overcome.
Hopefully helpful tips, ladies!