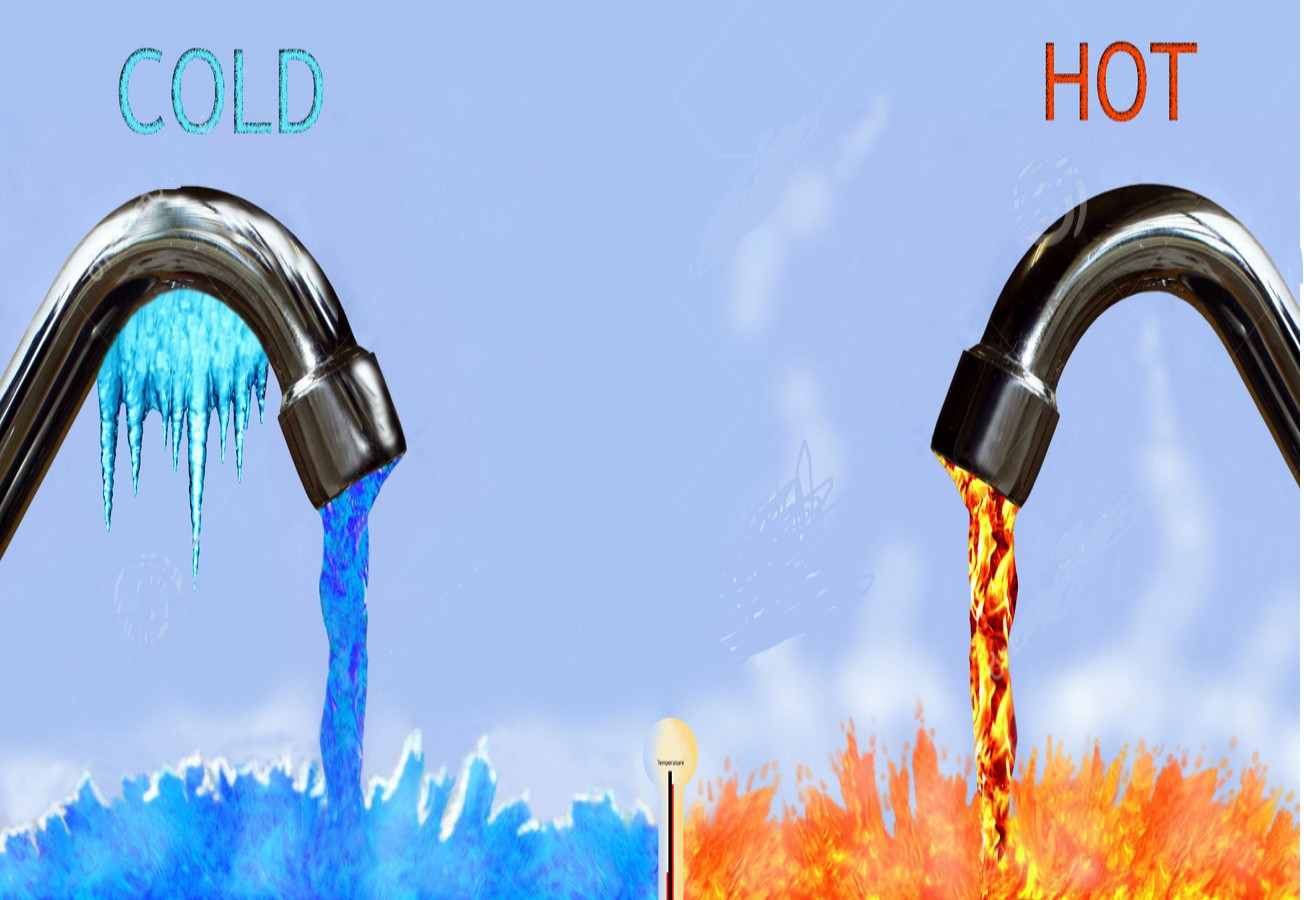 Under intense heat or scourching sun, grabbing a glass of cold water is usual for most of us. However, it is believed that drinking warm water is better healthwise. But have you ever wondered if it is actually true? Because not on all occasions is taking warm water advisable.
Okay now...to make everything easy and understandable, we will look at situations where taking cold water is encouraged as well as situations where warm water is most ideal.
#BEST TIME TO DRINK COLD WATER
Weight loss: it has been discovered that aids in burning 70 calories per day by boosting body metabolism.

Under feverish condition: drinking cold water when you have a fever is one method of cooling the body down. Under this condition, try squeezing some fresh lemon and adding a pinch of salt to help replenish lost electrolytes.

During Physical Exercise: core body temperature is elevated during exercise. Sweating is one mechanism that our bodies use to cool down but we lose a lot of water and electrolytes in the process which need to be replenished. Hence, sipping on cold water while exercizing both rehydrates the body of lost water and helps to cool down the core body temperature.
#BEST TIME TO DRINK HOT OR WARM WATER
Pain relief: because warm water helps stimulate blood flow to body tissues, it is best consumed if you are dealing with headache or inflammation. It is also an excellent remedy for treating menstrual cramps.

Constipation: under constipation l, taking warm water can aid in bowel movement by stimulating blood flow in the intestines. Not taking enough water is the chief cause of constipation.

Digestion: drinking warm water in the morning helps to stimulate digestion. On the other hand, drinking cold water with a meal can have adverse effects on the digestive system. It requires more energy to warm up cool liquids and foods, thus taking a longer time to digest and assimilate. There is also a research finding that this practice can cause cancer.

Detoxification: consuming adequate amount of water helps in cleasing the bodynof unwanted impurities.
So which option should you go for?
I only have two pieces of advise and they are: avoid drinking cold water while eating or immediately after eating, and avoid drinking warm water after a bout of exercise. Cold water is ideal under this condition.
In conclusion, from our discussion so far, you already know what to do under different coditons.
Please RESTEEM TO SAVE SOMEONE; UPVOTE AND SUPPORT TO SUPPORT THE CAMPAIGN
I'm @eurogee