Eat And Drink To Good Health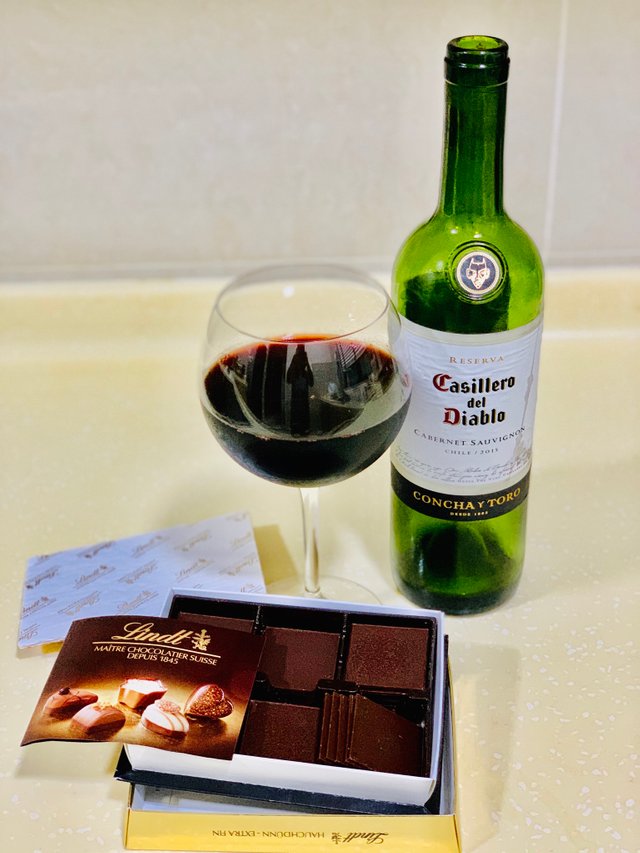 Red wine and chocolates are perfect combination.
So I have it sometimes..
Not fun of chocolates, but I eat dark thst contains 70% cacao. It says that eating dark chocolate will help you relax and it it good for the heart..
Well, who cares if its the truth or not..
Am just enjoying it right now..
Posted using Partiko iOS