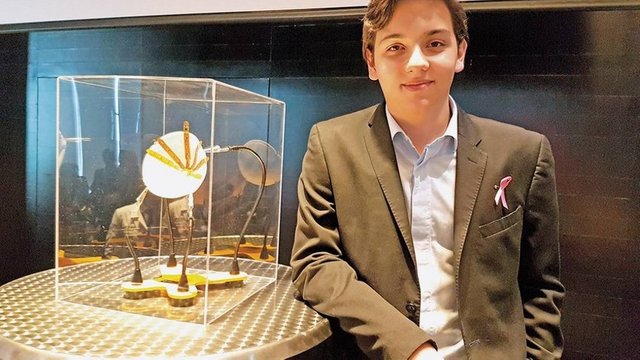 The effectiveness of the device is 93% and even in its beta phase.
 Julián Ríos Cantú invented a bra with which it is possible to detect cancer. He is 17 years old, he is students of Physical Engineering in the TEC of Monterrey and its artificial intelligence invention will allow to do more precise diagnoses and without risks on the type of cancer that more women kills in the world. 
 Its invention is not a student occurrence, unfortunately, Julián knows first hand what it implies fighting with the breast cancer since to its mother they extirpated two bosoms, therefore he was on the point of dying, quite for a bad diagnosis. Since then he decided to learn everything on the cancer that hurt its family and to face him. Like that it was as it developed, together with four partners of the school, a few sensors which algorithms interpretation has the aptitude to compare in a database with 1000 positive diagnoses in cancer its results. This believes maps with images termography that allow to observe what type and phase of cancer will face. 
 It sounds easily, but the investigation for the development has needed great discipline and work. It is not free at that its invention aims to a market of any more than 100 million dollars. So, according to the WHO, every year detects to itself 1.3 million cases of breast cancer on a global scale, what represents 16 % of mortal cancers in women. 
 The first prototype of the bra was already proved by an effectiveness of 93 %, in accordance with the available database (a phase beta). And of course the project there have joined at least approximately 11 experts of institutions recognized as the University of Stanford, Amazon, oncologists and other students of Tec de Monterrey. According to the proven procedure, you have to put yourself the bra for between 60 and 90 minutes a week to be able to do an analysis with less margin of error; although it is expected that they will soon be to obtain information in real time.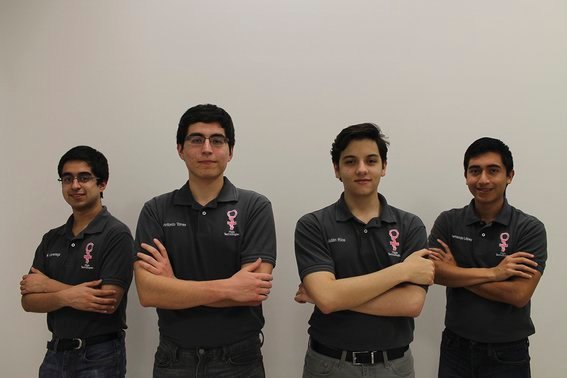 I equip of bra development Eva. (Source: Starnews.mx) 
 To do one of these bra costs only thousand Mexican pesos, but the investment that is needed for the steps before the federal Commission for the Protection from Sanitary Risks and the Administration of Food and Medicines of the United States, as well as some other preclinical, clinical tests and of pursuit it is calculated in at least two million dollars in the first stage. 
 A young entrepreneur is rivers, therefore the funds search has not been impossible, and although he still lacks a lot of money for assembling, it already has experience like entrepreneur with its small enterprise of biosensors called Higia and with that Enterprising Student organized by Entrepreneur's Organization gained the National prize. 
 For the prompt thing, the company is already in the second phase of the bra (called Eva) whose adjustments will cost nearly 2 thousand 500 pesos. The best thing is that one hopes that this prototype should be used by patients of public and private institutions. 
  Also if they have some opinion or some topic that they would like that we publish write in the comments and they will be taken into consideration.
This is your space.
We wait for its support. Vote and share for more content.