Dear Diary: I Wish That I Could Eat Like Only The 10 Percent Eating Power Of This Guy
The small person beside him also eats like him
I remember at one point I ate plain rice with only fish sauce just to make it palatable because isn't good for plain eating. If you can do that then you have a superb appetite, but I cannot do that now. I just am longing for that ultimate food that will make my lion face smile.
I do not like my favorite food from the convenience store that I used to eat, they changed the recipe. Now the meat is so thin that when you take off the breading the meat can be passed with light. Next dialysis I might end up taking my meal replacement milk instead because even my food is disappointing now.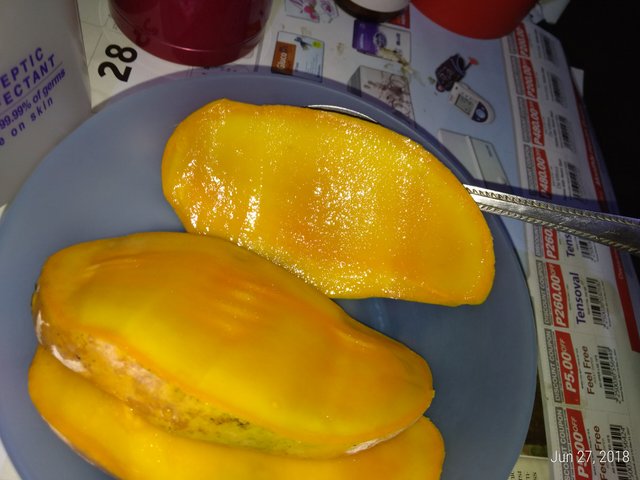 My dessert for this morning
How I wished Mangoes are available all-year-round because I am okay eating this with my milk. Dried mangoes are too expensive to buy and our local fruits, the ones that are not normally sold in the market are unavailable. The other locally grown fruits are quite expensive too because they are bought from other provinces so they end up being as pricey as the imported fruits.
Its just a good thing that there is a meal replacement milk. Soon I might limit myself in taking that for the reason that my mouth could get unusable for chewing food, if that happens it is not good to live anymore because I am completely being robbed of how I should live my life.