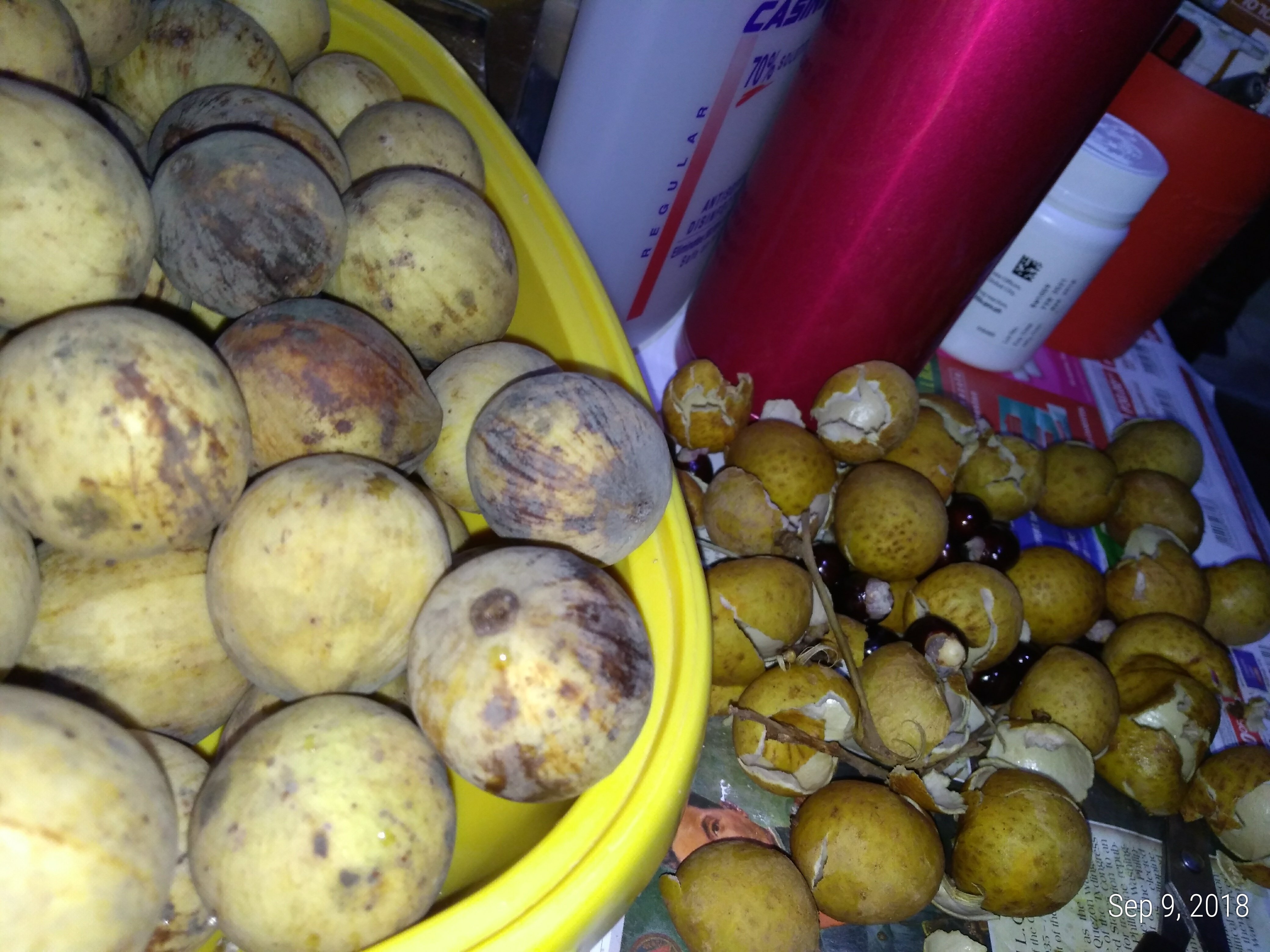 The fruit on the left I will eat later and I am just waiting for their skins to turn to brown so that they will become more sweet just like a banana or any other fruits and I like to eat them that way.
The one that I ate this evening was these Longan fruit that I posted earlier, they are sweet too and they actually like a firm jello. I wasn't suppose to eat this many but I hope that my heart would take the extra potassium that these bad boys is giving me because extra potassium can lead to a heart to stop beating.
But I do not want to eat a regular meal today as my mother had given me a hearty lunch of fried chicken with some fries. But even though I had those for lunch I still needed some extra calories which I really can't seem to fulfill because of my current condition of not able to eat regular meals everyday.
Now I just eat whenever I feel hungry and it is better that way because our bodies know what it wants and when. If we eat just because it is time then we would store extra calories as fat and we get fat in turn. But in my case I just want to enjoy food because it is better to feel hungry and eat for me than eating only because of the time to eat.
Now that I can order fruits online from our friendly town seller that delivers it fro free, I can now get some with convenience and that will help me balance my diet and not rely on just rice and some other stuff that my mother serves me. A good variety of foods will do me better with fruits as an additional source for my nutritional needs.