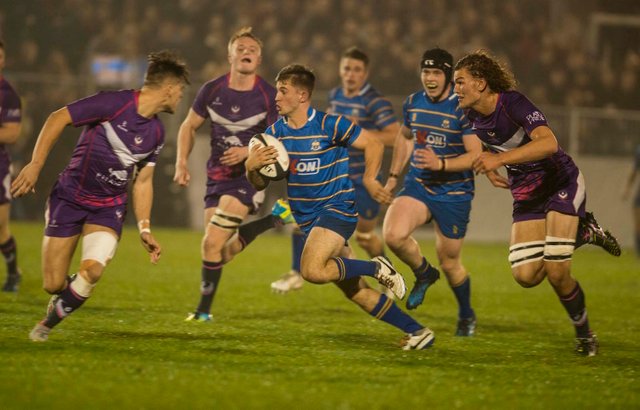 A long time ago in 67, just kidding I am not that old but it was around 1999 I decided that being a rugby referee would be a good life change. The company I worked for wasn't as sport mad as it's sister company in South Africa and I couldn't afford getting injured ,so retired early from paying competitive rugby. I could have played on if I signed up professionally but I didn't see it as a great option as your career is over in your early thirties. Time wasn't on my side plus I had a young family ,so the next best thing was refereeing or coaching.
I traveled up to Coventry as they were looking for a player coach, but it turned out to be a waste of time. It hinged on so may things including a lottery grant in order to pay for my services. I used to watch quite a bit of rugby on the television and found it frustrating. I felt sorry for the players as all the training that goes into getting things right and come match day, you have someone with a whistle who has no clue. The referees were missing that much, and after reviewing so many games where the result would have gone the other way I decided to sign up. There were at least two matches that year in the 6 nations that would have gone to the losing team and changed the outcome of the trophy. I was not biased and have never been and if something is wrong, it is just wrong in my book.
I contacted the England Rugby Football Union and spoke with Roger Uttley who put me in touch with the right people. At the time there were basically 12 levels/grades to work through to make it to the top. Very few ex players referee so they grabbed me with open arms. I started at the bottom but was on a fast track system to be a full time professional within 4 years or less. The first few games I found myself coaching whilst reffing as the standard wasn't great in the lower leagues. My attitude was to help improve them if I saw something wrong improving them as players , they all loved it as they were lucky to have a referee at all. Most games in the lower leagues end up being reffed by someone who volunteers from one of the clubs playing. Fairness would go out the window with all the enjoyment as well.
I used to travel all over my county sometimes doing two games in an afternoon, petrol expenses were paid etc. Some clubs were semi professional with superb facilities and I was treated superbly. The one club I was welcomed in the car park ,with my bag being carried and offered a massage before kick off. I wasn't used to this stuff so felt awkward and declined, this had never happened to me before and just isn't me. Show me a shed and I will change there with pleasure.
I can remember doing a crazy game at a private school which I have never seen the likes of before or since. The facilities the students had were insanely good and offered every sport under the sun including golf and show jumping. When I say offered golf they had a 9 hole golf course in the school grounds. This game stood out for all the wrong reasons as the players were perfectly fine and respectful ,but I had a problem with certain parents. I had never done it before but had to stop the game on numerous occasions making sure they were removed from the ground. They were rude and ignorant and at one point a fight broke out.they needed to learn some manners. After the game the headmaster apologized on their behalf and I was invited into the private bar where schoolboys were pouring draught beers for the staff members. It was a proper pub with all the beer taps etc and the school boys ran it.
Then you had the total opposite and very poor facilities, but a keen bunch of guys so the game goes on no matter what. The field in question was more of a slope and there was flooding at the time with heavy rains. On the way to the ground I had a police escort crossing the bridge as the water was flowing over it and the white lines were barely visible. During the game it was obvious whoever had the high ground had a huge advantage as there was a huge puddle covering about twenty percent of the bottom half of the ground. Needless to say I think these guys had done it before and it was great fun as you could dive and travel 25 meters sliding on your tummy or backside and scoring in the process.
After the first season was done and a lot of assessments under my belt , someone higher up grades you without your knowledge until after the game, I started to move up the ladder. I was now refereeing a better standard of game now and the difference was blatantly obvious . A funny thing happened during one of the matches when one of the players recognized me and called out my name. I looked at him not recognizing him as he had a beard and I just couldn't place him. After the game Mark came over for a chat and it was an ex army colleague from South Africa, it really is a small world.
I had passed some written tests and was looking forward to the second season which went off very well and was asked to sign a form declaring that I was prepared to go full time . I happily signed and now was being fast tracked, there were about 6 of us nationally on this system and turning professional was around the corner. I was expecting within the next year or so to be travelling around the country doing something I loved and being paid. I was fitter than ever and trained hard on speed work and was in better shape now than whilst I was playing.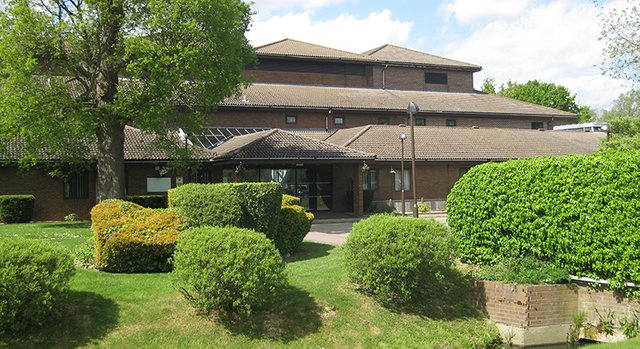 My loving hospital where my life changed literally overnight.
It all went wrong though as everything was looking great I had gone in for a routine bone grind on my heel. The Achilles tendon felt like it was catching every time I ran so I needed a quick repair job before the next season started. I was in hospital (reminds me of another story) and I had the operation which was great but my leg wasn't the issue. I was lying in the bed and my back was burning, the pain wouldn't go away. I was discharged in the morning high on pain killers but my back was not right. I had bruising and now wish we had mobile phones as proof of what had happened. I could've taken a few snaps and asked the questions after. It hadn't crossed my mind at the time as you go into hospital to get better and not come out with other problems. I honestly believe I had been dropped whilst under anesthetic as there is no other reason for the bruising on the lower back. The bruising was that bad ,but I was only due back at the hospital the following week for a check up on my operated heel. I couldn't prove it ,but I would have known about this injury if it had happened and I was awake. This wasn't just a normal injury and should have got a second opinion from a specialist at another hospital.
I was back in hospital the following week ,virtually unable to walk .because I was under the care of my specialist he had to refer me to a back specialist. I had inquired with my GP at the time telling him my concerns and he confirmed what the specialist had said. My specialist referred me to another chap who was a MR which is higher than a doctor in the same hospital, where I had an MRI scan which showed a prolapsed disc. The bad news was that the disc had collapsed towards the spine and because of that surgery was not an option. There is only a 15 percent chance of success with this type of injury and whatever happens after surgery it is permanent. Basically it is not an option unless technology changes in the future and have checked recently with no more good news on that front.
My refereeing future and career were over and I slumped into a mini depression. I still have issues with my back but have learnt to live with it and manage every day life. I have been to a chiropractor so often I now do my own resets wherever possible. I was dumb and should not have left the hospital asking for an inquiry but I was high on pain killers and on crutches. It hadn't crossed my mind and only dawned on me a few days later what had happened. I have no other explanations for it ,but they wouldn't come clean admitting to that.
That was that but at least I remembered another story for next time regarding the nurses. Who knows maybe this is why I am passionately getting stuck into Steemit and looking to fill a void .
Happy steeming and keep powering up.
image source. team bath.