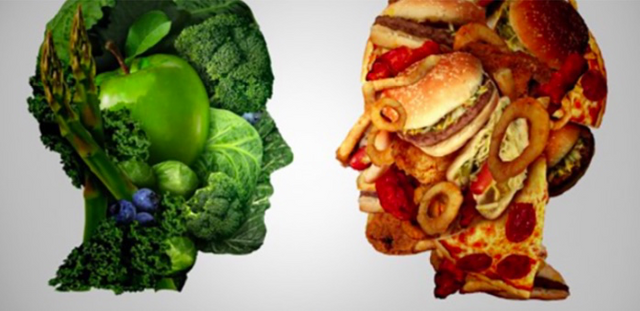 Now as you understand that disease and cancer is an adaption process with cell plus, cell minus, function plus and function minus if the body needs to adapt in this way - you probably can give this answer on your own?
Of course there is no special anti-cancer-diet! However bad eating habits automatically are causing adaptive reactions - it has to!
Now if it comes to food most people don't understand why we eat! Let's shed some light on it:
We eat to create energy, that's for sure.
The molecules in every food are charged negativ and positiv (electrons) and creates an oxidation and reduction process in our cells. Only through oxidation (a cascade in the cell through the mitochondria) energy is created.
At the same time the body gets AND creates antioxidants! This makes sure, our cells and tissues don't get damaged through the free radicals.
As we all know, today our food has less antioxidants and through the environment and toxins we got to many free radicals.
A bad situation which can block the body to repair and if there is no repair the adaption process is causing big symptoms!
We also eat, to get information!
This information is about structure and frequency! Every single color has a different frequency and therefore able to support special elements in our body, like water, fire, earth, metal and wood. All of the elements support each other and belong to special organs.
But we get even more information about the whole process of production and who was involved.
Let's say someone is a farmer and he is greedy and only is growing his food with pressure, toxins and to make money. This has a big impact for your life.
Or a farmer with animals, feeding them badly, with lots of hormone and creates a lot of stress on to the animal. Stress like not having a free life on the farm with enough space, sunlight and healthy grass! Later it's killed in a horrible way where the animal suffers from a lot of fear! What do you think you eat and what kind of feelings are effecting you?
We are eating the signature (shape, form and color).
If someone would eat only raw carrots, how would this person most likely look like? Can you guess?
Or have you ever seen a butcher who loves his pig nuchal who looks like a pig by himself?
To make it clear again - there is no anti-cancer-diet because - even if you eat only healthy non processed colorful food - if you worry constantly about your daughter - as a mother - you most likely will develop at one stage breast cancer!
Sequel follows ...