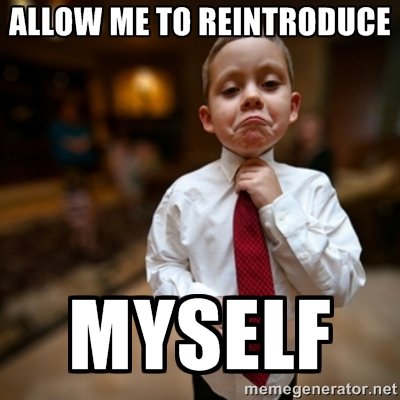 I'll keep the introduction brief because as everyone here on Steemit knows, content is king.
I was born and raised in Dallas, Texas as the second oldest of four boys. Graduated from SMU in 2014 with a degree in economics and a love of the game of basketball as well as sports nutrition and exercise. I quit my first job in corporate technology sales after 16 months to start an online drop-shipping business (yup, that pretty much sums it up). 
I've learned that the most difficult phase for an entrepreneur is the beginning. I chose drop shipping because there's a market for it and for the opportunity to create passive income, but it's only a means to end - providing financial freedom to build my own big baller brand (only half joking - ultimate goal is an online training and nutrition business).
I want to use Steemit to train myself to be an inspiration. My inspiration for value generation is Jake Paul, planning to put up content on here every. single. day.
This week I want to meet as many Steemit rockstars as I can. Reach out with your hustle and I'll be sure to follow your content, and if you're in Dallas please let me know so we can put faces to names.
My first post goes up tomorrow and will be about a tasty Vegan dish I make to meal prep for the week.
Stay steemy!