8 Benefits of Owning a Pet
A dog is the only thing on earth that loves you more than he loves himself.
Josh Billings
What is the gain of owning a dog or cat? If you can own a pet in your life you can reduce stress, get social support and a lot of benefits.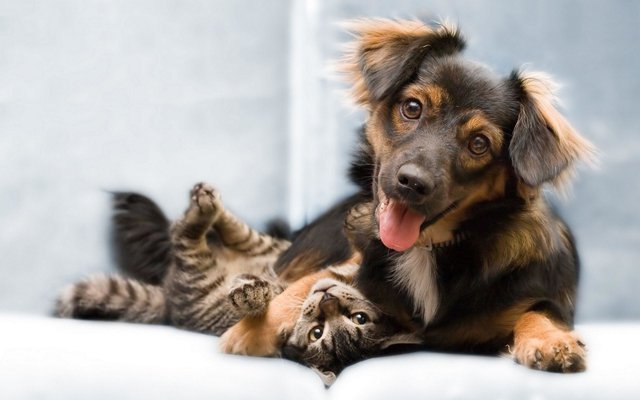 Pets make your life more regularly.
Pets are dependent on their owners for food, animal care and exercise. For example, you should take a walk your dog, feed them every day. In this way, you will have an orderly life!

Pets help you make new friends.
When you go to the park with your dog, some people will want to talk about your dog. It is a great way to meet new friends and create bonds. Even if it is not on the street, you can meet someone on the internet by spending time on pet blogs.


Pets raise our morals.
Scientific studies also support this idea. Moreover, some hospitals are organizing therapy sessions with the help of working dog in order to pull through the illness more quickly.

Pets prompt us to do exercise.
One of the best physical activities for people is pets. Especially dogs encourage children to play and exercise so prevent them from becoming overweight. People who walk with their dogs and take a fresh air will have better sleep.


Pets reduce your stress level.
As you know modern life is very stressful and perturbative and it can lead to some health problems. Previous studies have proven that pet owners tend to have lower blood pressure, cholesterol and triglyceride levels than people who don't own a pet.

Pets improve your immune system.
Until a while ago, the pets were thought to cause allergies. Actually, previous studies have shown that infants living with a dog are less sick and are healthier than those who don't. Studies have shown that allergy risk also decreases.


Pets prevent loneliness and give unrequited love.
Pets are always with you, even if people are not. They give you love and friendship. They always look forward to you and they love to nestle up to you. Most of the time you can even sleep together.

Pets teach kids responsibility.
We all know that children love animals and having a pet can teach them very important skills such as cleaning, grooming and teaching game. Pets will also develop their empathy skills.

Please don't buy, adopt.
Stay tuned, to be continued!