Genetic History Impacts Health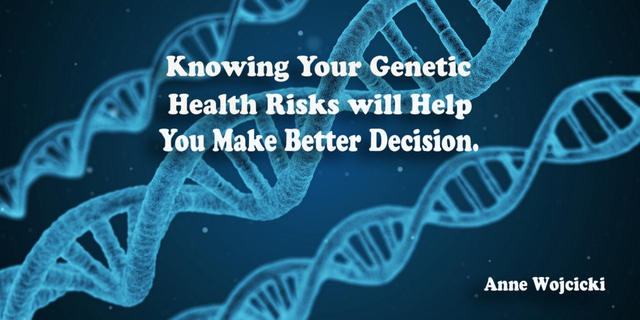 Image Source: Pixabay
Knowing your genetic health risks will help you make better decisions.
While lifestyle choices play a huge role in maintaining your health, your genes also offer plenty of hints to help you understand yourself better.
Premarital screening aims primarily to give couples (who are planning to get married soon) medical consultation on the odds of transmitting genetic diseases to their children. In some cultures consanguineous marriages are common. In such marriages there is increased risk for genetic diseases and congenital malformations. Therefore it is important to get pre-marriage and pre-pregnancy genetic diagnosis and counseling.
There are many companies selling direct-to-consumer DNA testing kits. Such tests can help you read your genetic profile and disease risks. This can help you make decisions accordingly.
But, should you try a home genetic test kit?
A direct-to-consumer test can uncover risks for developing some diseases. But will it help you improve your health? It's a question hotly debated for and against. Whatever, the outcome of the debate will be, one thing is pretty clear. In case of premarital genetic screening there is a definite advantage of preventing genetic malformations or defects in offsprings.
Even if you have a good genetic history, without a heart condition, a healthy lifestyle is still very important. Some risk factors for heart disease are beyond your control, such as age progression or family history. Others are totally depend on your own choices. Such as your daily exercise, cholesterol maintenance, etc.