Disability is not a business
I plan to travel on the auto-rikshaw today, when I sat in the auto and saw that there was a little baby girl in the lap of the driver,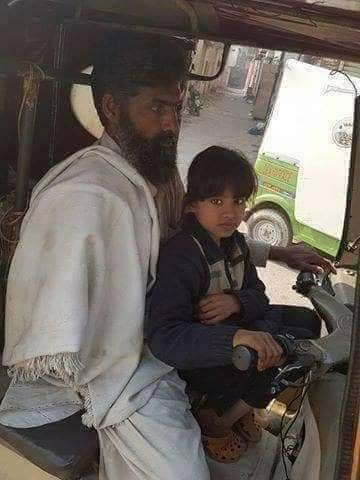 I thought that the girl would be opposed today that she would go along with her Dad But when the auto started, I saw that the baby was giving racing to the auto with her little hand and her father was telling her something in her ear.
On the way he looked at everything and kept listening her father when he reached the destination, I pay the rent to the driver.
After that I asked the driver that why you bring your baby girl with you, the driver told me that I am disabled with an arm, so we both drive together, I do not want that my daughter should clean up in someone's house and I also want to educate my daughter as well. This is the only way that the home system is running and I always thank God, and I am happy to live happy life. This was very shocking news for me.
It was very delighted to know all these, and fear was also born in God, that we do not thank God, despite being healthy, some people should get lessons from the incident of disabilities.
Some disable peoples uses their disability as a business as they bagging from the peoples in the streets and markets, and people give them money because they thought that they are unable to work for making money.
So being a healthy body we have to thank God all the times. And I also suggested that the disable person should also have to work for the better future of their childrens and happy lives.
Thanks for your previous time and support.