Can Magic🍄Mushrooms Really Cure Depression?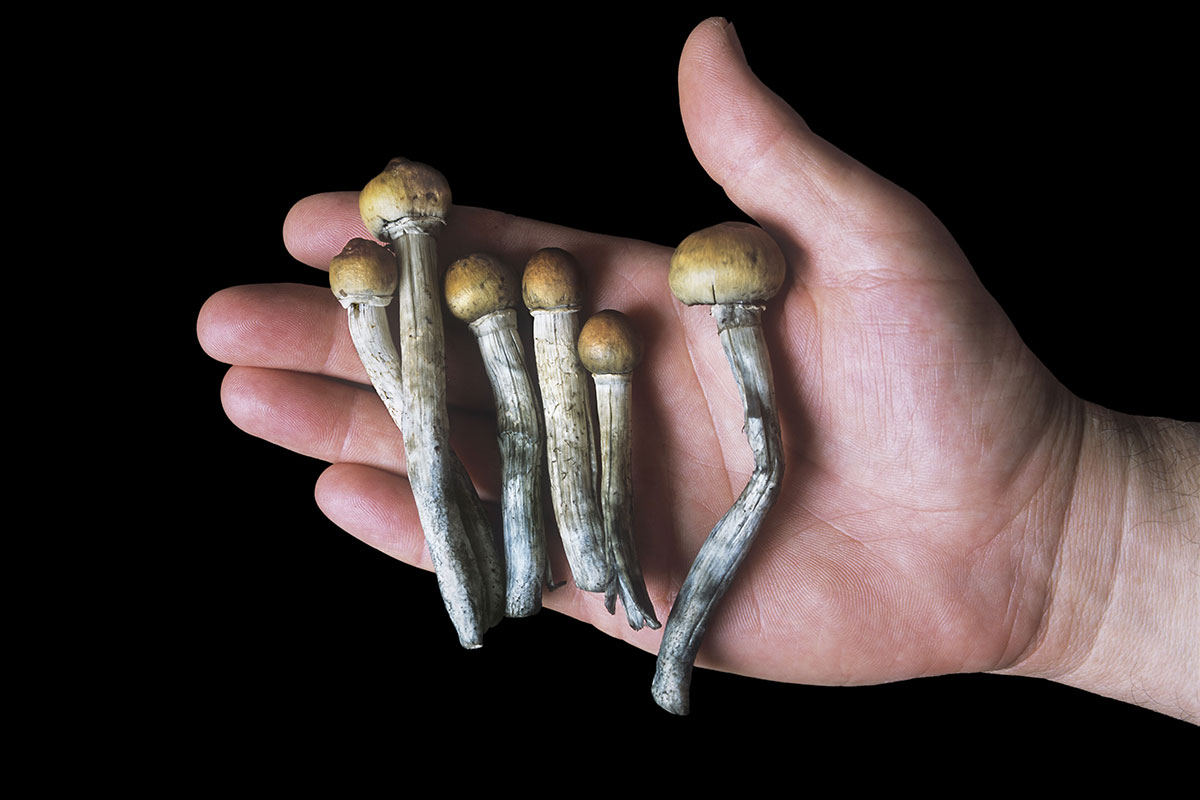 (Photo Credit - newscientist.com)
If you take a little trip into the world of Magic Mushrooms you will find that they are becoming more common place amongst those who want to have a peek behind the veil of reality.
Every YouTube video and every article is starting to point out the amazing benefits behind these little psilocybin filled vessels. It's even been speculated that maybe this type of fungi comes from outer space. (I'm super serious.)
There have been studies done at prestigious universities on people who ingest these mushies and they have supernatural experiences. People say they have a more clear understanding of what God is. If you are the type who does not subscribe to God as an entity, you're not out of the game because they report simply having a better understanding of the creator altogether.
Are these people crazy? Who would embark on such a journey?
I would and I have. I'm one of those people who isn't buying into what is being sold on the radio and television. In fact, I don't own a television at all. There is no need for me to have extra noise inside of my sanctuary. Besides the television is full of someone else's version of reality and not my own.
There was a time in my life when I was full of anger and every negative emotion you could think of. Being raised as a lower middle class child didn't do a whole lot for a person's self esteem. The grander vision for creating new worlds was probably frowned upon and the future was looking bleak.
At what could be the pinnacle of the dark night of the soul I was at a friends pool party having way too much fun and even more alcohol.
I was passed out in one of the bedrooms and she shoved a decent amount of magic mushrooms into my mouth. Of course I woke up startled all I heard her say was "Chew it. It's magic mushrooms." Before I could think of a response I started chewing.
I remember almost 2 hours later I was sitting outside on a chair and I started to feel very light. The only way I could describe it is that a could feel clean energy from a few galaxies away gently washing my energy field as if I was laying in a stream. Within minutes, all the worry, anger and confusion was washed from my energy field.
It was a miracle. I was recreated and things have never been the same since that day. Never again did those old negative energies come into my reality field.🙏🏼🤯🤩
Flash forward almost 10 years and I've become more scientific in my approach. I'll go years without ingesting those little teachers and then they'll pop up at just the right time to show me more.
A New Protocol is Revealed✨🧠📈
Through the fabric of reality emerged the term "micro-dosing" and so the research began. From all of the information out there it seems that brain function and blood flow to the brain is heightened through very small doses of psilocybin. You wouldn't take enough to cause any type of hallucination but only enough to get the positive benefits. One could still function in meetings, exercise and regular day to day activities.🤔
This seemed like the ultimate life hack. Once again I was reunited with these tiny teachers from outer🍄👽space.
I started expiremwnting with doses anywhere from .05 - .3 grams. It seems that somewhere around the .05 - .1 mark is where I get the most benefits. Anything beyond that makes reality a little too distorted for my taste. My work requires that I am sharp and on point. Beyond .1 can get a little fuzzy/sloppy.
I found that I was more energized, in a better mood, identified only positive outcomes and I was a lot funnier.🤷🏻‍♂️😂 My jokes were elaborate, clean and crisp.
It can't all be wine🍷and roses🌹🌹, can it?
I eventually ended the microdosing trials since I noticed that while increasing happiness and creativity my overall drive suffered. I was less likely to go out and find new business and close deals. I'm naturally a very driven person and I LOVE marketing, sales and closing. It seems that maybe microdosing in smaller windows or maybe 1 heroic dose once or twice a year might better suited to my lifestyle.
Maybe the magic mushies aren't as beautiful as they are being painted to be.🤷🏻‍♂️🤔😅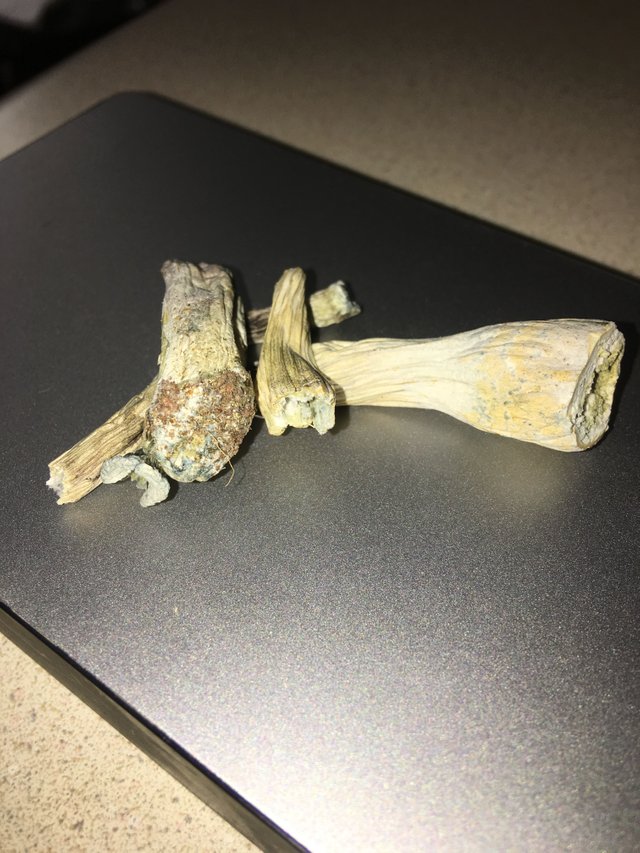 (Photo cred- My Kitchen🤪)
I've been researching about microdosing LSD. I've seen the brain light up like a Christmas 🎄 and from what I gather at micro doses there is no potential for any kind of brain damage or permanent effects.
What about you? Have you had any magical experiences with teacher plants or other psychedelics?
What I can't figure out is why alcohol is legal when we know for sure 100% without a shadow of a doubt that it kills more brain cells than any other psychoactive drug.🤯🍻📉🧠🍺