Wellnesszone: Moringa oleifera, A Plant With Amazing Health Benefits
As a kid, I watched as my grandmother used Moringa leaves for vegetables. It seems odd to me the first time, but my granny convinced me that the leaves are edible. I concluded that maybe the leaves come in handy in the absence of the familiar vegetables. Besides, two Moringa plants were in her backyard. Then, I didn't value the plants. I thought that they are there to serve as fodder for goats.
A few years ago, I visited my granny, and she was excited to enlighten me on the benefits of Moringa plants. According to her, she attended a wellness session where the health benefits of Moringa were discussed. The information prompted me to find out more about this plant. However, Moringa plant has gained popularity over the years.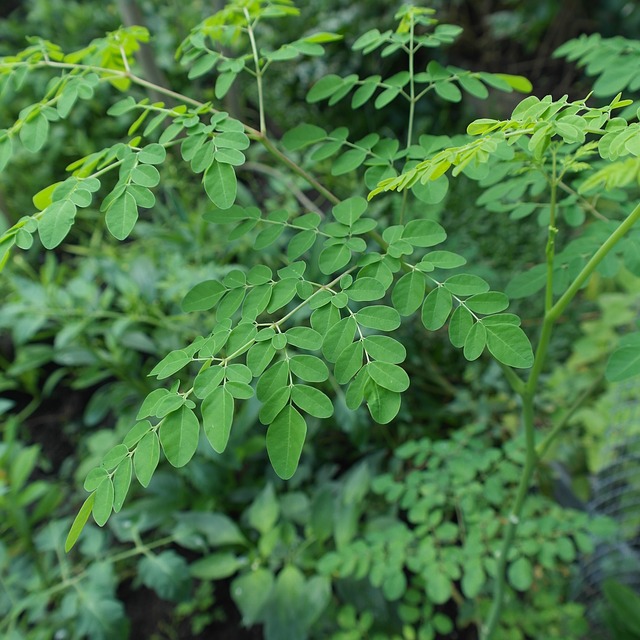 Moringa oleifera is a tree from India. This plant also grows in Africa, Philippines, Taiwan, and Thailand. It is also known as drumstick tree, horseradish tree, or cleansing tree. The leaves, seeds, and roots of this plant are medicinal. It has been used for ages for the treatment and prevention of diseases in the Eastern countries.
Though all parts of the plant are beneficial to health, intake of extracts from the seeds can be toxic to immune cells. Here are some health benefits of this medicinal plant.
Excellent source of nutrients. Moringa leaves have proven to be a potent natural supplement. They are rich in amino acids, antioxidants, vitamins, and minerals. Its calcium content is higher than the proportion found in milk, and it contains all the essential amino acids.
It lowers blood sugar level. Consumption of Moringa leaves is effective in reducinging the glucose level in the blood. Adding the fresh leaves in dishes can also lower the blood sugar after meals.

It improves the cardiovascular system. Moringa can reduce the cholesterol levels. It can also prevent the formation of plaque in arteries. Extracts from its roots and leaves are used traditionally as heart tonics in some parts of the world.

It reduces inflammation. Cell damage caused by free radicals can lead to inflammation. The leaves, flowers, fruits, and seeds of Moringa contain antioxidants that can neutralize the free radicals and improve the functioning of the cells. These parts of the plant can also suppress the inflammatory proteins and enzymes in the body. Including Moringa in your diet can prevent chronic health conditions such as arthritis, diabetes, and heart diseases.
It fights Cancer. Moringa acts as a free radical scavenger, preventing cancerous growths in the body. The kaempferol, rhamnetin, and other antioxidants contained in the plant prevent cell damage that can lead to cancer.
It promotes organ function. Moringa supports brain, liver, and kidney health. The neuro-enhancing properties of Moringa and antioxidants improve mental health, memory, and mood. Moringa root extract has detoxifying and diuretic properties that can resolve kidney diseases such as kidney stones. It also reduces inflammation and pain resulting from the condition. Moringa reduces fibrosis and liver damage. It can also restore the hepatic enzymes, enabling the organ to function properly.

Due to its antimicrobial properties, Moringa is effective in the treatment of bacterial and fungal infections. Oil extracted from its seeds is used in treating skin conditions such as acne, eczema, and psoriasis. Besides boosting energy and the immune system, it supports weight loss.

Adding fresh Moringa leaves to your diet supplements your meals. However, you can add a spoonful of the leaf powder to your juice or smoothies. You can also use it as tea. All parts of the Moringa plant can be used for herbal preparation.