The Best Sulfate-Free Shampoos, According to Dermatologists
The Best Sulfate-Free Shampoos, According to Dermatologists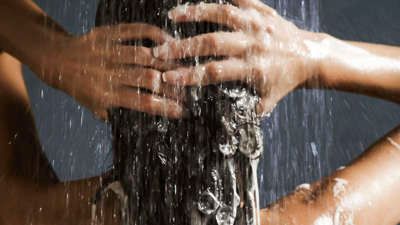 Ever scanned the ingredient list on a bottle of shampoo? There are so many difficult-to-pronounce terms on the label that reading it can induce a major headache. However, there's one shampoo ingredient in particular you've probably heard some buzz about: sulfates.
"Sulfates are harsh chemicals in many personal health products that are used primarily as foam makers and cleaning agents," says Shani Francis, MD, a board-certified dermatologist and hair loss specialist. They'll usually appear on an ingredient list as sodium lauryl sulfate or sodium laureth sulfate, and may be abbreviated as SLS.
Sulfates are added to shampoo for a reason—they help de-grease strands, dissolve oil, and give the formula that frothy, foamy quality. But because they work by scrubbing away the body's natural oils, Dr. Francis explains that sulfates may also dry strands, irritate the scalp, and, in extreme cases, cause damage to the cuticle (the hair's outer layer).