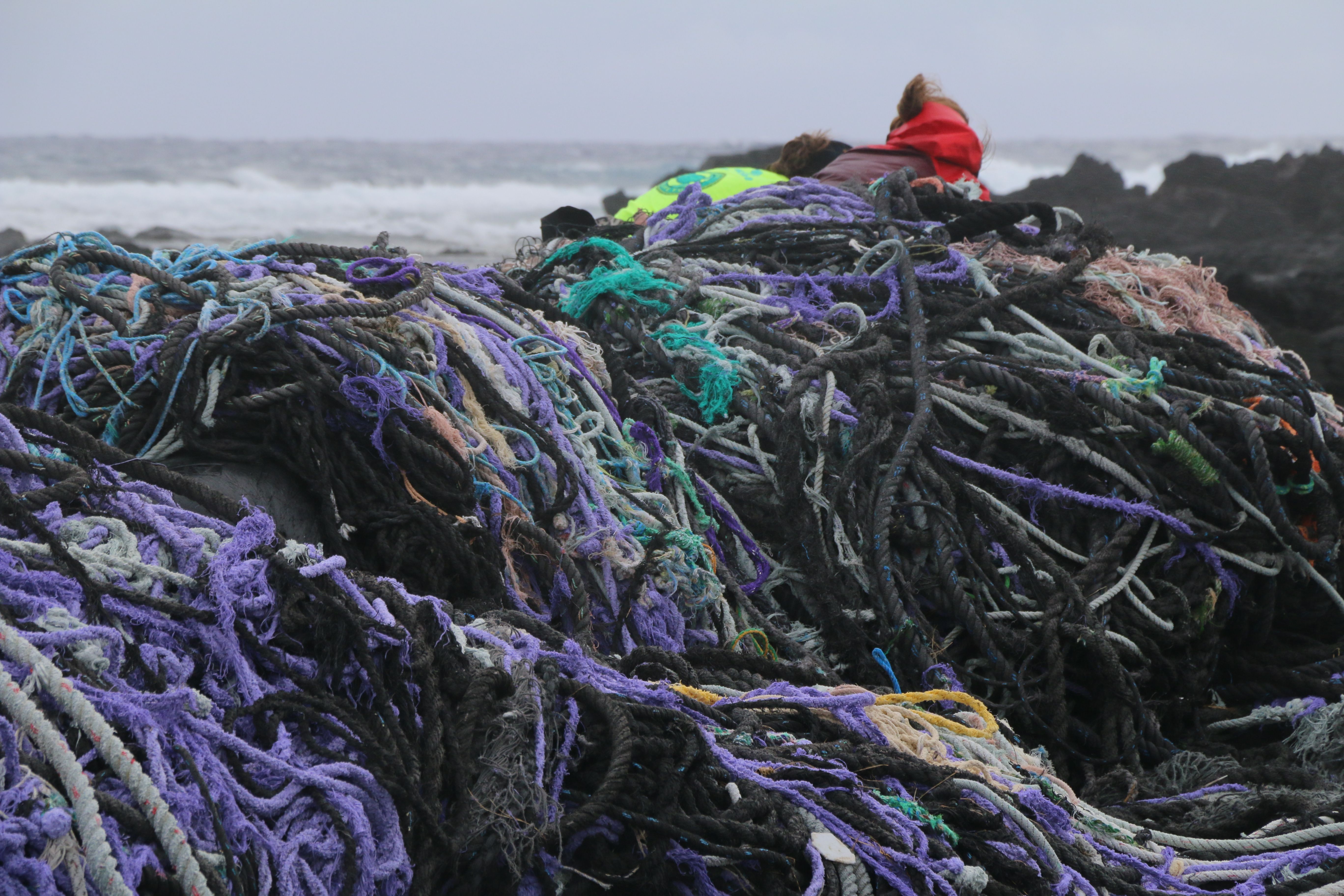 Every visitor to Hawaii should be required to spend several hours cleaning up the plastic that plagues our shorelines. That way, when they go back home to China (the source of most plastic), Japan, the United States, or another country, they should be more conscious of where their waste goes. The situation in the Pacific has gotten so bad that governments must take action, but they will do so only if people force their hands.
Not far from the black sand beach I wrote about recently, paradise is not so fresh looking. Kamilo Point on the southeast side of the Big Island of Hawaii picks up more floating debris from the ocean than most places. This once beautiful spot has become fouled by mountains of trash. Most of it is plastic and most comes from Asia.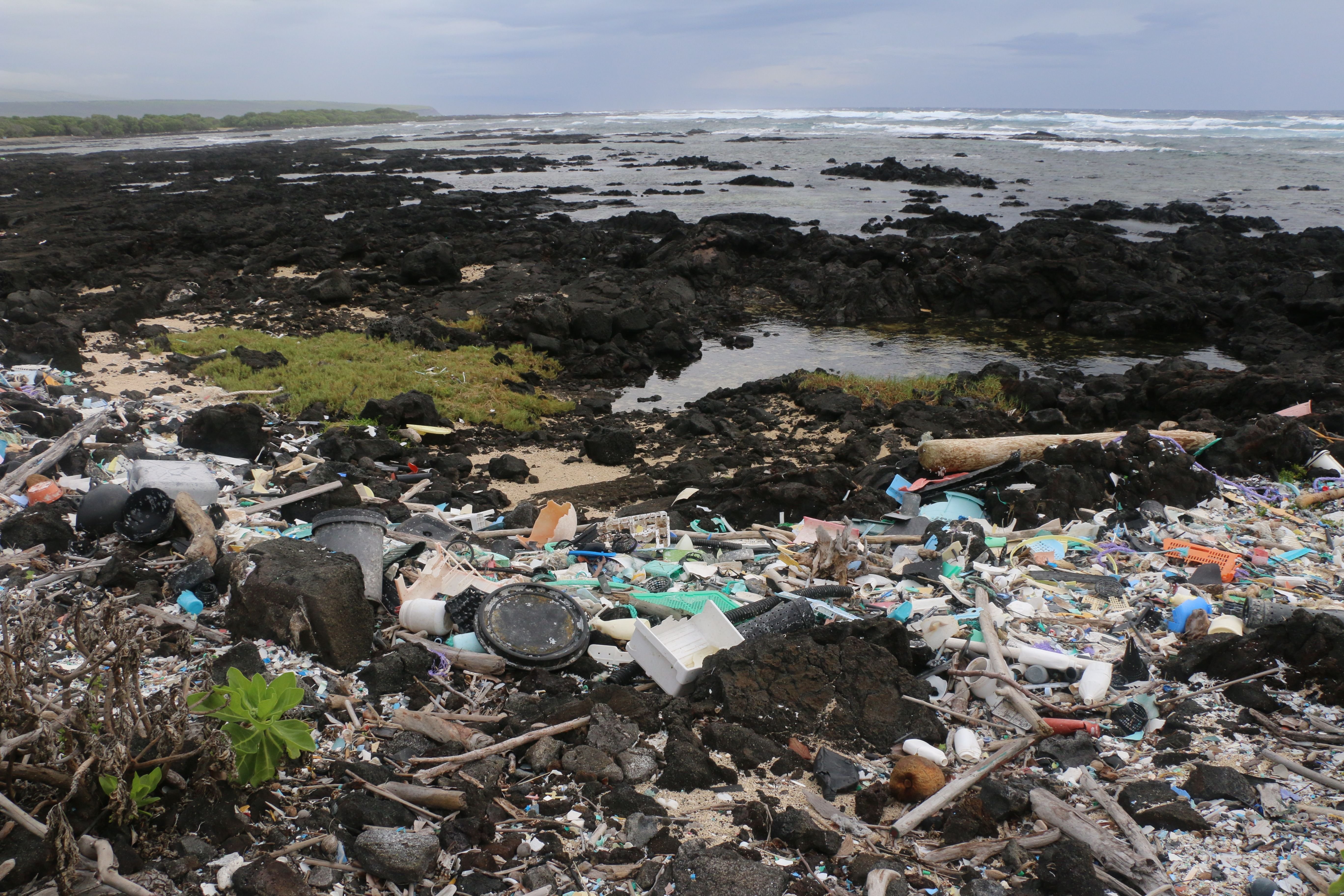 This week, a 40 ton mass of rope arrived, along with all of the plastic trash from the Pacific garbage patch. It comes from a fishing net; not long ago, someone at sea spotted a mass of such rope near shore that was miles long and this may be part of it. It will cost the government a tidy sum of money to have this junk removed.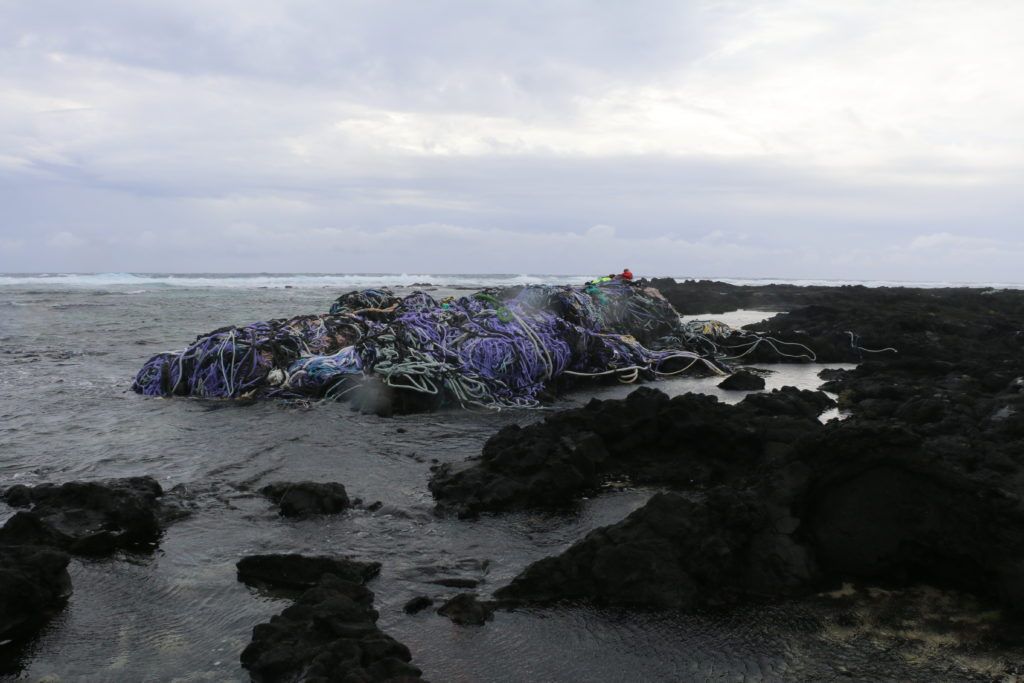 Perhaps visitors to Hawaii who arrive from high-polluting countries should be taxed upon arrival based on how much debris their countries release into the ocean. At the very least, that would raise additional money to fund the constant cleanup. And maybe it would do more than that if people are angry and go home to put pressure on their government to prevent so much waste from being dumped into Mother Ocean. Failing that, citizens should sue their governments for not living up to their international obligations under agreements that protect the oceans…and are not being enforced.
Please think about where your plastic goes. Try to use less of it and recycle. Tell your companies and your government they can do better. Thank you.
(Photos are from the Hawaii Department of Land and Natural Resources)
Article about the 40 ton mass of rope: https://bigislandnow.com/2018/02/23/40-ton-rope-mass-deposited-at-plastic-beach/