Drone Photo - Milolii Beach Park - Big Island of Hawaii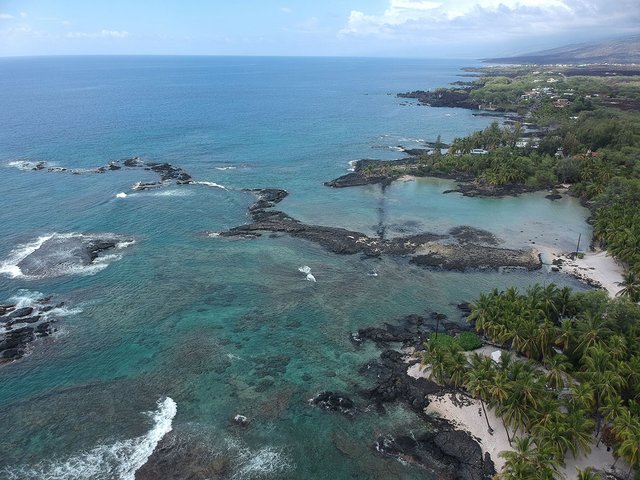 We took our drone to the Milolii Beach Park to take some pictures. We flew it over the Park and then past it.
The area is so beautiful as it probably has not changed much in decades.
There is a small native Hawaiian community that lives in the area.
There is a trail that leads to Honomalino Bay. It is a nice hike to the area and it is so beautiful and peaceful.
If you want to get off the beaten path it is worth taking a drive to this area to see how Hawaii used to be.