A tour of the Bulgarian sweet city
I would like to remember my summer vacation in Bulgaria and take a walk again in the small town I was in because this is perhaps my favorite summer vacation. I didn't expect it to be so beautiful in Bulgaria, people told all kinds of stories, but I didn't believe them. When I saw it with my own eyes, I was delighted.
---
Let's take a walk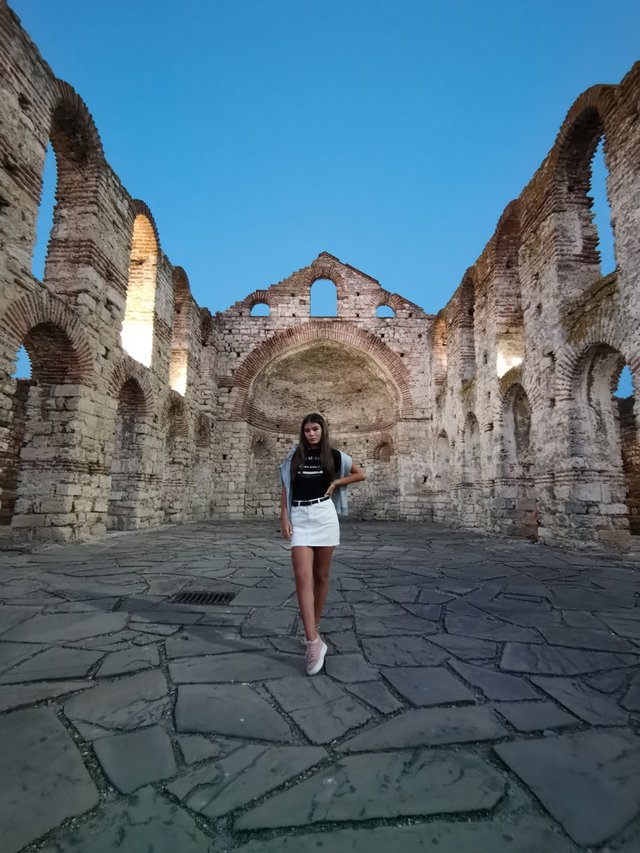 The first thing I visited was the church of St. Sophia. Inside it is beautiful and huge, you must visit it like the rest of Nessebar. It was difficult to photograph it empty because of the huge crowd, but somehow I succeeded, it seems that everyone liked this church, and how could they not like it when this is a historical monument. In order to get a sense of how beautiful and huge this church is, you have to come and see it.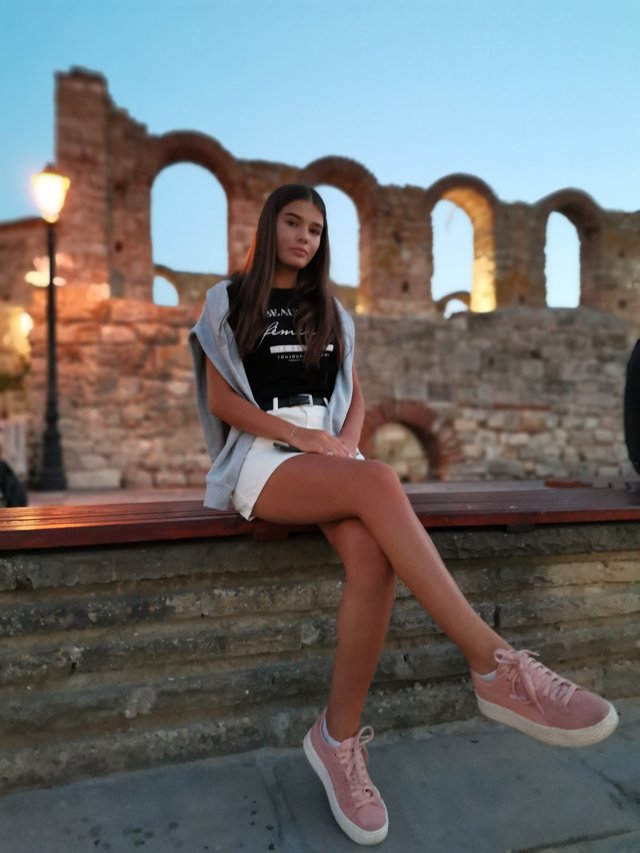 ---
ST. SOPHIA CHURCH (OLD METROPOLITAN CHURCH) - History
A three-nave basilica with a common length of 19m and a width of 13m. Two ranges of five pillars segment the internal area of three naves. The central nave ends with a big apse, round inside and three-walled outside. The Church is built at the end of the 5th, beginning of the 6th century, and has two construction periods. The present appearance of the church is a part of a residential of the 9th century. The church is a part of a residential metropolitan of Neddebars bishop.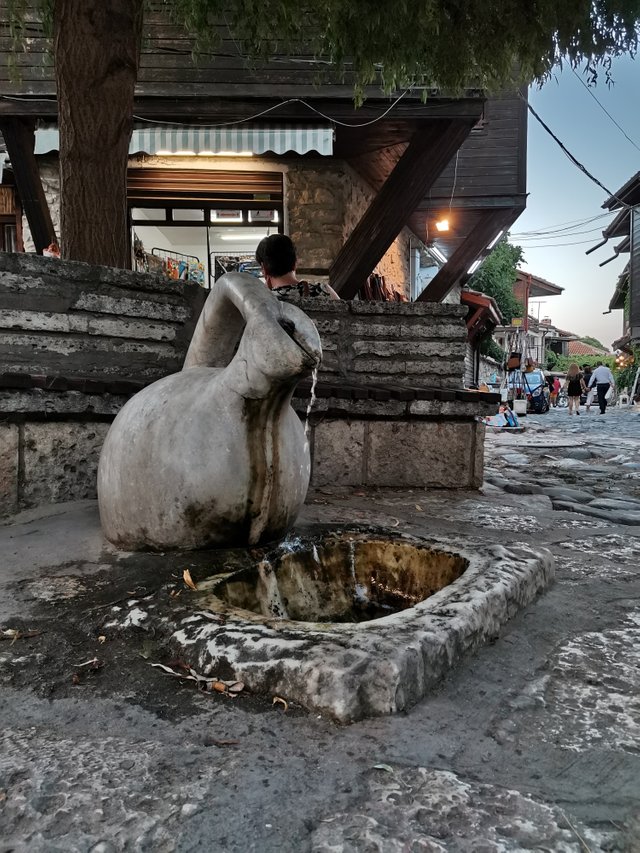 After walking and sightseeing I found this beautiful fountain. I had to photograph it because this is rarely seen and I don't think there are photos of this mini fountain on the internet, so I photographed it for myself and for you.
The fountain is surrounded by a bench on which you can sit and enjoy the view and smell that this city offers us. I'm not sure, but I think it's as old as this city, and I think it used to be washed and drunk here in the Middle Ages.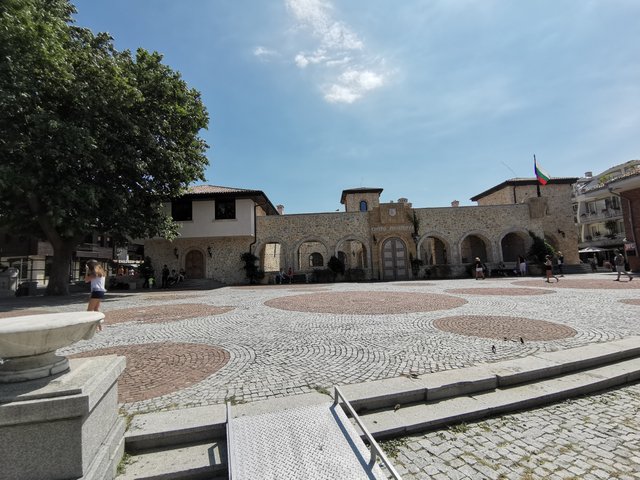 There is also a huge square that is usually full of children playing ball, skipping rubber bands and spraying guns on the water. I captured a quiet moment and took a photo, unfortunately you can't smell and size in the picture, but I can tell you that you can feel the real sea smell that calms you and recharges your batteries, and your appearance makes you jump and grate in the middle of the square.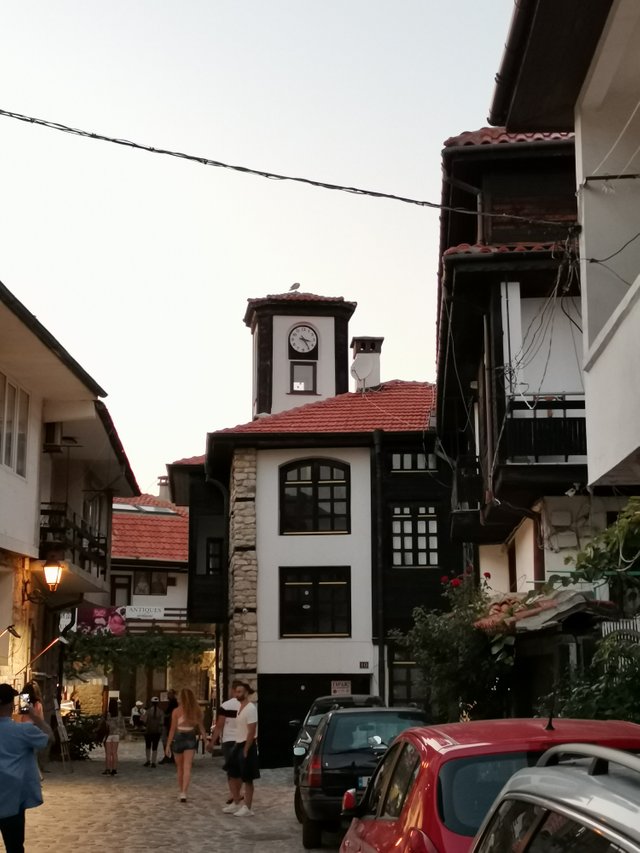 I found it, I don't know what this is, but I think it's someone's hotel with a clock on top. It looks unusual and fits in with the whole old town. I think it has a bell. It is amazing to me how they tried to fit everything with the ambience of the old town, I must mention that the people are very pleasant and hospitable and that everything is clean and tidy. I would warmly recommend you to visit this place and enjoy all the magic it has to offer.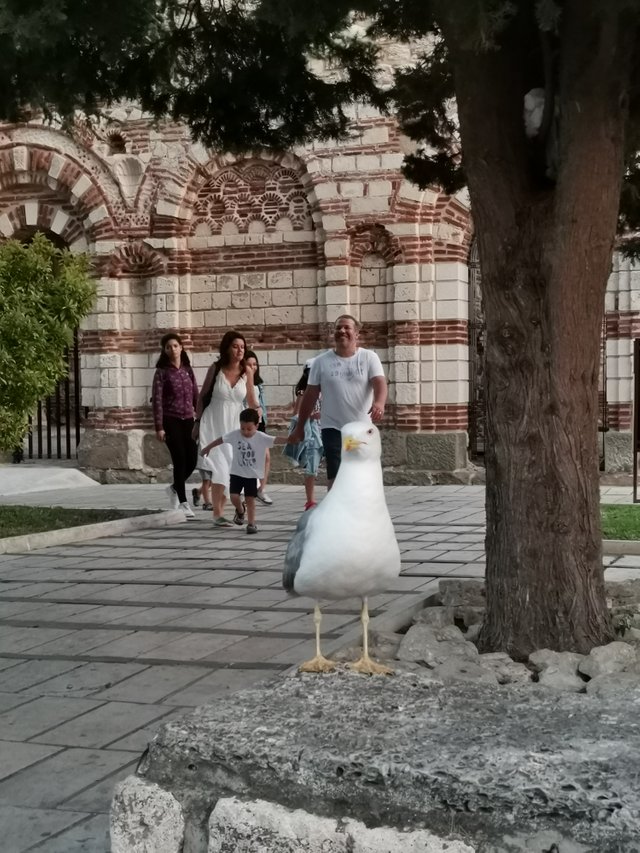 As people are nice and smiling, so are animals. On the way out of the old town, ours was greeted by a seagull and greeted us.

With love, Sarah❤️