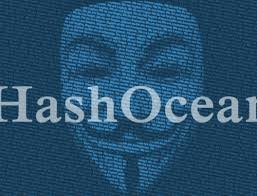 People of steemit I accessed this site, and sent a email for the support...
https://www.hashocean.cloud/
I received a email telling this:
Update a user's account information
This is to inform you that we will update a user's Account Information (Bitcoin Address), due to the high level of currently hacking & phishing we are currently updating our system payment. This update is intended for the purpose of protection our user accounts.
We will refund your purchase and identify your account under the following conditions:
Provide screenshots of your personal account (E-mail, Wallet...etc), where you can send funds from your account wallet.
Provide a new bitcoin address from your bitcoin wallet.
Send 0.005 Bitcoin from your bitcoin wallet to (13aK4JLXZqFMUBgzRFNfvBNpBTZzimUXPk) for identify your account on system payment.
Provide a screenshot of transaction 0.005 BTC.
Why we're asking for 0.005 Bitcoin?
We're detected many users didn't invest anything in HashOcean and many scammers try to scam us. If we check for them for free and we find nothing invested then we will just waste 25-40 Minutes or more for each user.
NOTE IMPORTANT : Unfortunately these days our website www.hashocean.com has been hacked and we detected all address BTC of account users changed by hackers on our system payment. Please, do not access the following scam websites Hashocean and pages facebook, they are not official, they only try to stole your informations and your money! Also, do not share your e-mail address and password with nobody.
List of Scam websites HashOcean & pages facebook:
www.hashoceans.co
www.hashocean-refunds.com
www.hashocean.solutions
www.hashoceansupport.com
www.hashocean.co.uk
www.coinmining.org
www.facebook.com/HashOcean-1714054005516040
www.facebook.com/HashOceanEnds
www.facebook.com/HashOceanCloudMining
www.facebook.com/HashOceanReturns
www.facebook.com/Hashoceancloud-851701471630302
www.facebook.com/HashOcean-1614146585561994
www.facebook.com/HashOcean-152010028541996
www.facebook.com/HashOcean2support
www.facebook.com/HashOcean-155581608174987
www.facebook.com/HashOceanNotOfficial
www.facebook.com/HashoceanRefunds
www.facebook.com/HashOcean-Cloud-Mining-Team-Refund-1009983685737590
We never contact our customers by social network (Pages Facebook or Twitter...etc).
Regards,
Hashocean Support Team