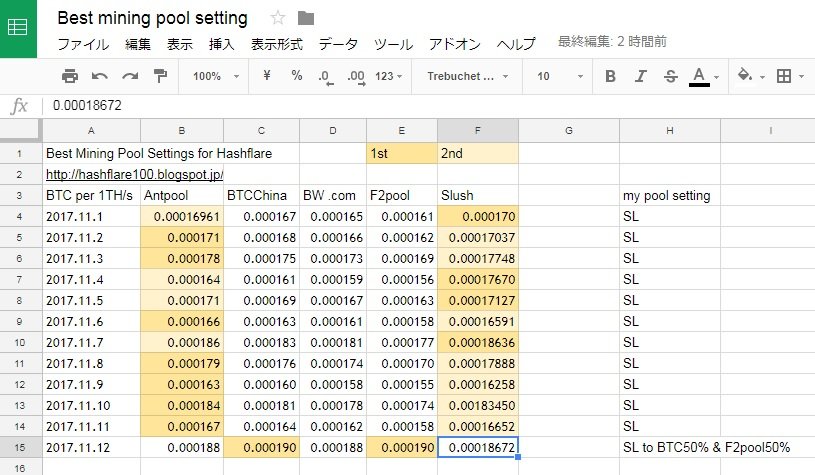 Everytime you change your mining pool setting, you see the payout go far less than previous day.
"Oh, I did it again!"
" I shouldn't change pool setting!"
" I'm so stupid."
Ohhh wait, it's not so true.
I wanted to find out what was the best setting I should have set.
To see that, I needed the payout data of all the mining pools, which is "Antpool, BTCChina, BW .com, F2pool, Slush".
Now I'm showing those info on my spreadsheet.
You can see it doesn't differ much, but it does a little, and the best mining pool setting changes day by day!!!
If you are feeling the same way as I was before, feel free to use my spreadsheet info.
Updated daily.
https://docs.google.com/spreadsheets/d/15W5EuyMo7zO4SxysxmRUp3NT7nKoyyI99rZAeRBKbyY/edit?usp=sharing