Harmony ($ONE) Passive Gain Options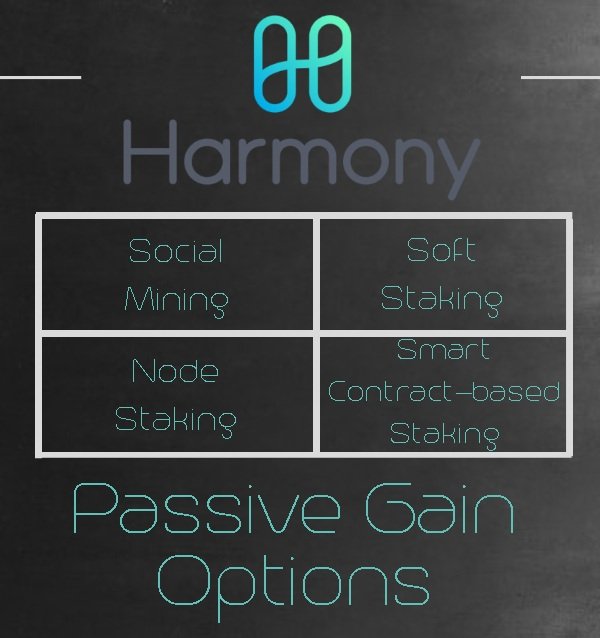 In addition to being one of the best projects and products of recent times, Harmony has a very good team, great partners and an excellent vision. When we put all this side-by-side, Harmony should always be at the top of the list of cryptocurrencies to invest in. In this article, which I have shared with you, I will try to explain the options for passive gain with Harmony.
1- Harmony Social Mining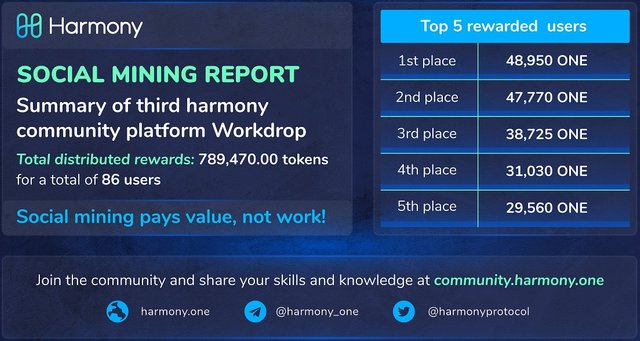 As you all know, social mining is one of the most preferred marketing techniques in recent times. People who are going to do social mining for Harmony will first need to register on the platform and keep at least 30000 $ONE tokens in their wallets. After that, it depends entirely on their abilities and working styles. People who begin Harmony social mining, if they can produce valuable content for Harmony, will get passive earnings over time with the votes of other social mining members and start earning $ONE tokens. Harmony Social Mining has many options, such as articles, various graphics, reviews, Reddit and Twitter shares, and if everyone shares their ability, their feedback will be as good.
Please click here to access Harmony Social Mining.
2- Harmony Staking (on Binance)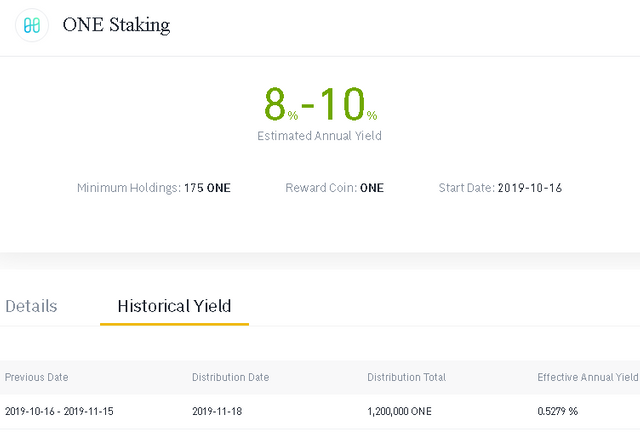 The Binance staking system is an option that can be tried before switching to Harmony's own system. Probably many people interested in cryptocurrencies use Binance, and for staking it will not have any difficulty in terms of use. What you need to do here is to transfer $ONE tokens to your Binance account and then follow this page:
https://www.binance.com/en/staking/products/4abaa9d7877b4992bb34c5ed7d2b6e87
Binance has its own calculation, random snapshot, and various distribution dates, so the clearest thing I can tell you is; If you want to stake the $ONE token on the Binance, make sure you have at least 175 $ONE tokens. But to be honest, with 175 tokens, you can't get a lot of gains. I'm totally guessing right now, I think the 50000 $ONE tokens can give you a partially satisfactory passive gain.
3- Harmony Node Staking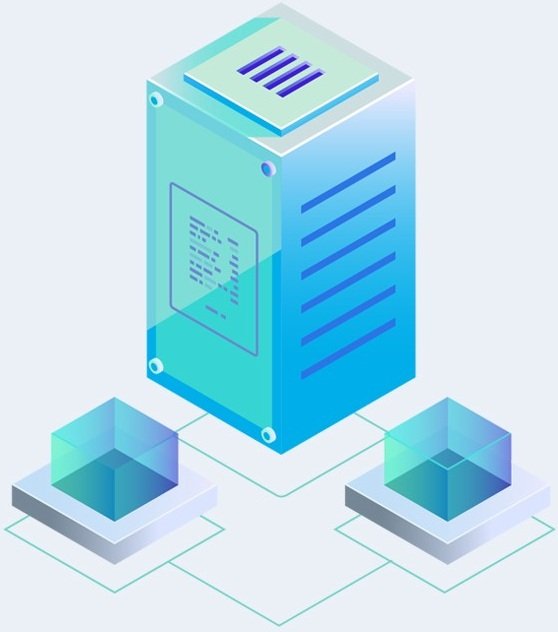 Node Staking for Harmony is now considered the most preferred passive gain method. If you have an extra $6,000 to invest in, and if you can forget about for a while, you can earn $216 monthly passive gain with Harmony Node Staking. More specifically, to perform Harmony Node Staking, you must have at least 1,000,000 $ONE tokens, and it cost around $6,000 at the current prices. With 1 million $ONE tokens, you'll earn 1200 $ONE tokens per day. This is a total of 36,000 $ONEtokens per month, and it's mean $216. In my opinion, if you have a chance to do Harmony Node Staking, you should consider it because it is currently considered the best passive income earning method.
Guide to Harmony Node Staking.
4- Harmony Smart Contract-based Staking (soon)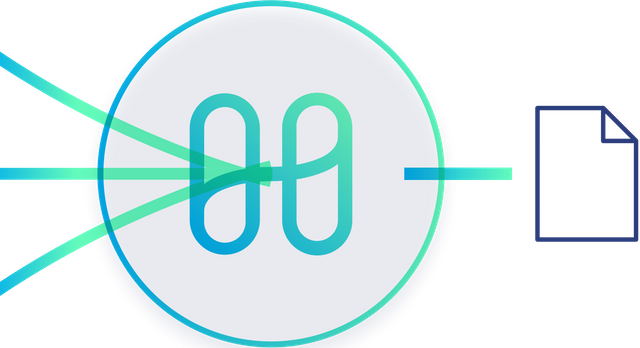 This method has not yet been actively made available, and we do not yet know much about the deep details. But if I'm not mistaken, this way of staking will allow us to do the directly with official Harmony support without the need for Binance. Also, if people with less than 1 million $ONE tokens can use it, I think it will be in much more demand than expected. Instead of keeping the $ONE tokens we have in our wallet, it would be a much wiser choice to use for Harmony smart contract-based staking.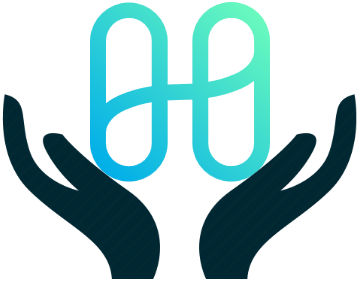 I don't know what method you'd choose, but there's one thing I know; The $ONE tokens you have will become much more valuable than what is currently visible, and you will thank yourself for not selling them.
This article was created by yenilmez86.