Harmony: The Great Blockchain Killer Project to Bitcoin, Ethereum & Legacy
Preface
Yesterday, we just knew about Bitcoin, Ethereum and many other Cryptocurrency through their Blockchain Networks such as Transactions, System Architecture, Project, DApp (Decentralized Application) and etc. All that matters was adopted by public as world wide usability. As we know that Bitcoin comes as the first blockchain concept through peer to peer transaction system that supported people in their payment system, while Ethereum comes as another Blockchain project whereas supported the develop to created the project through Decentralized Application and many other kinds. However both of Bitcoin and Ethereum still didn't solved what people need nowadays, as the world changed as technology spread advancing. Especially, in transactions and huge cost for Bitcoin and the lack of Ethereum system in supporting many other project in case of scalability.
Here we are now, in the advanced day of Blockchain Technology as many project launched and goes to public feed. Some of them succeed and many others failed, while another still on developing. But here it comes the next generation of Blockchain Project whereas supported all the needs of public blockchain in many aspects, such as high throughput volume & time settlements, DApp, Data Infrastructure, Decentralized, Economics, and the project called Harmony. Yes it is, Harmony whereas already listed on CoinMarketCap, and already performed to trade in many Cryptocurrency Exchanges, the giants one such as Binance and many others. It doesn't need to spend more time to make this Project well popular and adopted in public blockchain, as it already pinned on Binance as the giant Cryptocurrency Exchange in the world. The Harmony come as the Blockchain Project Killer to Bitcoin, Ethereum & Legacy by its system architecture adopted. While the Harmony native currency code by ONE.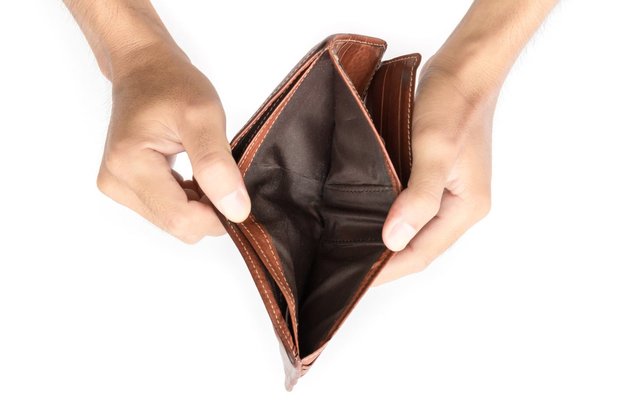 Image Credit
In nutshell, Harmony aims to offer a high-throughput, low-latency, and low-fee consensus platform designed to power decentralized economies of the future by eliminating cost and time settlement. While if you spent the assets in huge cost steadily, the picture above represented how look like your assets in future. So, let's headed to the Harmony deeper more understanding.
Harmony: The Great Blockchain Project Killer to Bitcoin, Ethereum & Legacy.
Image Credit: Harmony Website
When you heard about Bitcoin or Ethereum, you will wondered that this Cryptocurrency was the only thing popular in your mind, probably, if that wasn't my mistaken! and these popular will be on trading/staking only. Besides, nowadays many public blockchain already well familiar within the other function of Cryptocurrency through its projects and etc.
By this mean, Bitcoin and Ethereum could be left behind in the world of Blockchain Technology, for simple answered in throughput settlement, those currency was slow and huge cost cut while we compared to anothers eg. LTC, XLM, etc. Not only transactions (Throughput) made, but in many several system project was also failed as Ethereum didn't support well through high-transactions performed within the DApp (gaming) and etc. Besides, many other Blockchain project already launched to answered this matters, but still there are none effectively system made to come over the situation, such as what Ziliqa, IOTA and etc. did.
As it matters, Harmony learned the situation and come to answered all public Blockchain needs, such as supporting the high throughput/fully scalable, secured, decentralized within the great consensus protocol adopted (FBFT:Read Harmony Whitepaper). There are following special points made by Harmony to answered and make it different with other Blockchain Project:
Fully Scalable, The fully scalable Blockchain whereas supported both communication and transaction.
Secure Sharding, The best system proctol named Distributed Randomness Generation (DRG) provided unpredictable, unbiaseable, verifiable and scalable.
Efficient and Fast Consensus, The 100 times faster algorithm through FBFT consensus protocol, this would be made the Harmony on top of Blockchain technology.
Adaptive-Thresholded PoS, The combination of total staking volume whereas it supported small stakers can earn reward and participated on the node.
Scalable Networking Infrastructure, The best adaptive system through RaptorQ fountain Code applied. Read more on Harmony Whitepaper.
Consistent Cross-Shard Transactions, An atomic locking mechanism applied as it supports cross-shard transactions.


Image Credit: Harmony Website
Harmony come with the best system adoption as it supported fully scalable and secured Blockchain through decentralized system need. Not only that, Harmony will made hit into the world of DApp by supporting many other application that yet succeed in Blockchain world, giving the high-volume need within decentralized exchanges, fair games apps, banking payment system (Visa-Scale and etc.) last not least the IoT (Internet of Things) functions through transactions. The great mission of Harmony will supported billions of people to get involved and created an effective economic environments. Thanks for that Harmony!
What Does Harmony Offer Into The Blockchain World?
First time, when I heard about Harmony, I thought this project would be look like similar to an old project (eg. Bitcoin/Ethereum). But when I keep looking deep down into it, I think Harmony was the great Blockchain project, and by its system architecture it would be the best Blockchain Project Killer to Bitcoin, Ethereum and many other kinds. Why not? Can you see that Bitcoin transaction cost and time settlement need, while Ethereum system support failed into high-throughput apps (Gaming & Dex)! Yes, it is why Harmony comes to answered all those matters by providing the best blockchain project in fully scalable, provably secure, and energy efficient.

Image Credit: Harmony website
The special project offered by Harmony become as the answered for the Blockchain Technology in future, by handling many problem occurs on many other BLockchain Projects, Harmony created the better Network System through its core, such as applying 10x innovations in networking, systems and algorithms. All this proofed by the consensus protocol integrated by Harmony whereas its called by Fast Byzantine Fault Tolerance (FBFT) as the next generation of Blockchain Consensus. This system was step ahead to Bitcoin protocol named Proof of Work (PoW). Read more detail about this technical system within Harmony WhitePaper.
So, What's the Harmony offered into the public blockchain worldwide? this was the main question for every crypto enthusiast, beside many investor wondered. The Harmony project not only provided the cyrptocurrency transactions while trading/staking became the popular part, but Harmony also made another great project within the network and data saving, such as following:

Image Credit: Harmony Website
An Open Infrastructure for The World's Data
A Global-Scale Marketplace Platform
As the Harmony goal is "to deliver scalability and decentralization"
A Decentralized and Trustless Economies
Harmony Native Currency Called ONE (ONE)
By having listed on CoinMarketCap in last updated placed in Rank 153, also performed (transactions) in Binance, this made Harmony well popular among crypto trader and many investor. Harmony native currency system can be described as following:
Source : Harmony Onepager
Harmony Is On Binance Launchpad & Its Now Concluded
By listed on Binance Exchange and became as the extraordinary project, Harmony performed a great events with Binance by helding Binance Launchpad. This events made the Harmony taking an advantages through public blockchain orientations.
Grab the link for more: Binance Launchpad: Harmony ONE
The RoadMap of Harmony
The token sale (ONE) ended on May 25, 2019. Harmony goest step ahead into the perfect system run. Harmony open infrastructure is a revolutionary high-throughput, low-latency, and low-fee consensus platform designed to power decentralized economies of the future.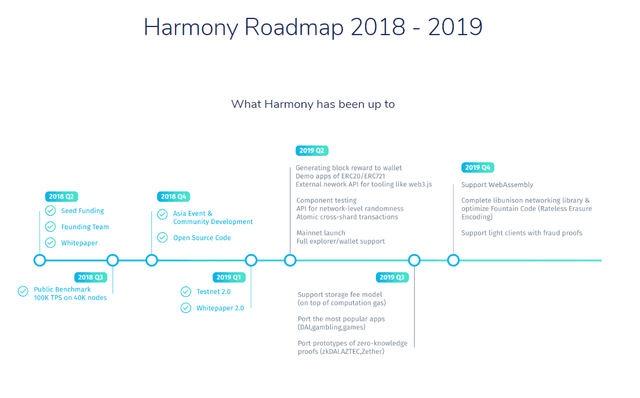 -Source
Harmony Team: Good People With Great Ideas
Harmony Partners & Investors
Information Detail About Harmony

Image Credit: Harmony Website
The main screen landing page on the Harmony Website as you can explore a lot information within, just hit the link guys to know better more
.
.
harmony.one2019