Harmony efficient blockchain based on sharding technology
Harmony efficient blockchain based on sharding technology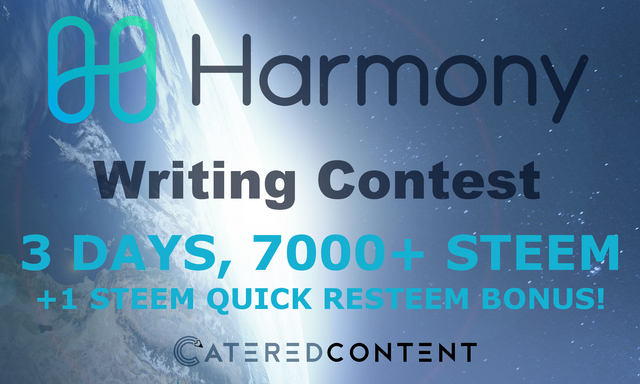 Hello friends I hope you have a happy start to the week, today I want to talk about the contest, which is promoting @cateredcontent.
Since the launch of the bitcoin whitepaper in 2008 and just as others have been integrated, the concept of blockchain has traveled around the world and has had a greater reach.
The bitcoin blockchain was designed with a peer to peer payment system and over time they were integrated and other designs such as Etherium were created, however this failed to solve the scability problem.
Other blockchain proposed several solutions such as replacing the proof of work, proof of stake and others, however these cannot make great performace without sacrificing other aspects.
So a new blockchain called Harmony was developed that will bring many solutions as well as good things in the future that will capture the attention of many.
What is Harmony?


Harmony is a new blockchain, fully scalable, safe and energy efficient. Based in sharding technology.
harmony is achieved in many aspects:
harmony not only sahrds the communication and transaction network validation like zilliga also shard the blockchain state. The sharding process is very secure and scalable. Harmony is based on PoS.

Harmony
RoapMap



Information
Harmony Website
Harmony WhitePaper
Harmony Medium Blog
Harmony Telegram Group
Harmony Twitter
Harmony Instagram