A new approach to crypto mining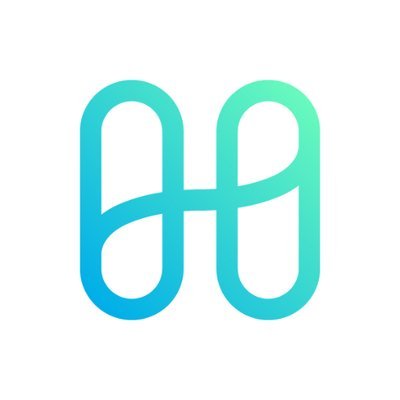 Although cryptocurrency is an influential factor in all our lives, it was not created as simply as we acquire it today. The process of cryptocurrency being created can be both complex and simple depending on the mining of the token. Different tokens have taken different approaches at modifying the system of mining, some have succeeded in improving but never truly innovating. Harmony.one is doing more. Backed by a brilliant team of programmers, engineers, and industry leaders; we see Harmony.one at the forefront of empowering the ecosystem. Harmony.one has curated an adaptable and diverse team to enable and better the industry for everyone. Their goal is to power decentralized economies of the future, by doing so they hope to limit energy consumption and create a ripple effect of benefits for users who use their new approach. Harmony.one has taken the proper time and thought-process to solve an issue we didn't know needed to the solved, this is the finest example of innovation, the constant state of betterment.
Why is Harmony.one the best?
Harmony.one offers more than just a new approach, they have cultivated a whole new system of mining to empower and power decentralized economies of the future. Harmony.one went to the front line, by advancing the first stage, they have allowed for the concept of Blockchain to cement. Some projects lose the term decentralized in the mining and distribution of their tokens, not Harmony.one. Where some projects may use Proof-of-work or Proof-of-stake to assign mined blocks rewards, Harmony.one has a different and more dynamic take. Proof-of-stake lacks the decentralization that Blockchain intended, by rewarding the user who stakes a certain amount of cryptocurrency. Although Proof-of-stake is more energy efficient than the power it takes to solve the complex mathematical puzzle provided by Proof-of-work projects, it does have a lesser reward and chance of controlling the network. Some projects vote in miners, such as EOS, which is very much centralizing the supply chain and massively limiting anyone from trying to get involved. Harmony.one has created a low-latency and high throughput system to stabilize mining forever. Sharding is an exclusive way of mining that still stays true to Blockchains intentions while solving many other issues
that have arisen from the industry over the years.
Sharding with Harmony.one
Sharding is the process of creating multiple groups or 'shards' of validators which process transactions concurrently, this speeds up the process of verifications while not slowing down the network. Proof-of-work is a competitive way to be rewarded as the more users trying to mine, the harder the math is. Sharding empowers decentralized economies of the future in the sense of unity and success from it. The result of Sharding is transaction throughput increasing linearly with the amount of 'shards' validation. The more users, the faster the process takes, meaning more blocks can be produced and verified with Harmony.one. Harmony.one hasn't only improved the front line in terms of speed; they have revolutionized the mining of cryptocurrency throughout. With Harmony.one you can expect nothing less than full scalability, a secure process, an adaptable threshold and consistent cross-shard transactions. Find out more about the future of decentralized economies with Harmony.one:
https://harmony.one/
https://harmony.one/whitepaper.pdf
https://twitter.com/harmonyprotocol