How do we make our most amazing contribution to the world today? #172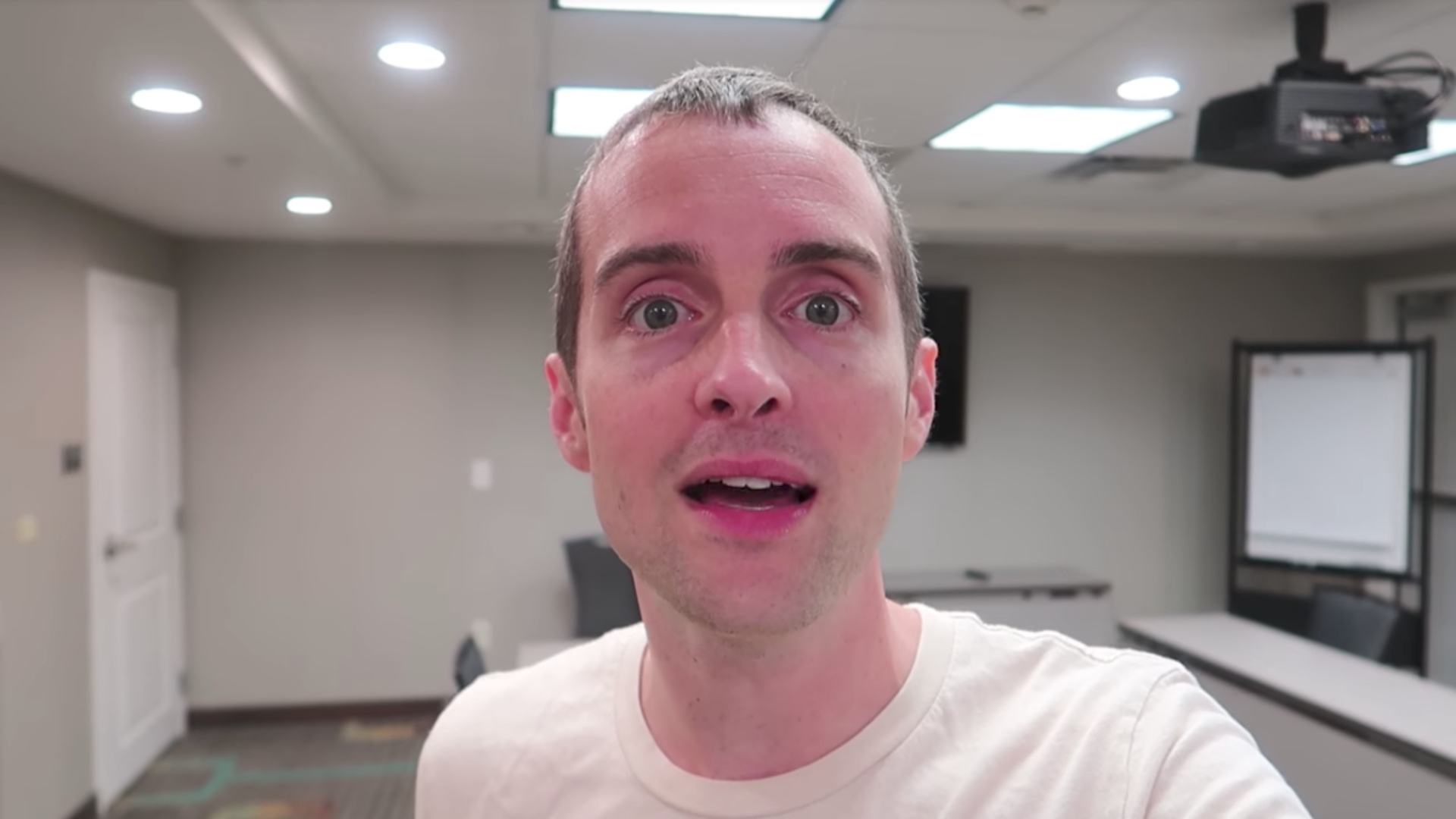 Which three strategies help us to make the most difference in the lives of those around us today?
Where do we discover happiness in sharing our stories, doing the work in front of us, and understanding our contribution is equal to that of anyone else?
Welcome to day 172 of Happier People Podcast here with me, Jerry Banfield.


How do we make our most amazing contribution to the world today?

I think these three simple things work really well for me, which is why I'm motivated to share them with you today.
Would you please read these three things because they help me a lot every day?


1. Do the work with the person who is presented in front of us.

The first way to make an amazing contribution to the world is to just do whatever work is in front of us. That means that there is not necessarily types of work that are more and less important than others.
For example, I was in this conference room a few minutes before making the video that inspired this post and I took the first two takes of it. I had people come in and say hi or want to use the room. Then, the sales manager for the room came in and I spent 10 or 15 minutes with her working on getting the audio visual equipment to sync up with the TV behind us.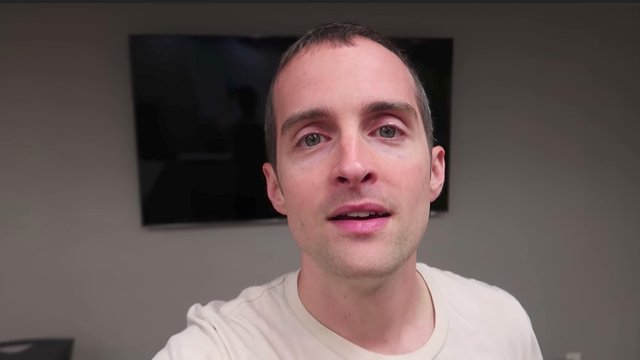 What I could have done mentally is say, "Come on, I've got this video that's important that makes a big difference in the world, and I got to get this out to my followers," but that's just selfish.
You see, often just helping whoever is immediately around me leaves me feeling good and gives me a better message to share, than if I'm just always all about me all the time. I think that I needed that help in order to make a better message than the original two videos I was filming.
When we just do the work around us, then that takes care of a lot of the uncertainty, because if we clean up and help out around us, then we have a much better opportunity to give our full gift. When life around us is a mess and people around us need help, and we're telling them no, we're too busy, we're doing these other things that are more important, guess what?
Then the work we're doing tends to go downhill, it tends to not contribute as much. We get depressed, we need to drink over it and take drugs over it, and life sucks, and then we end up some of us going all the way and not even wanting to live anymore.
If we just stop and look around and say, "Who can I help?" If life puts a person in front of us and we have a chance to help them, it's often the very best work we can possibly do.
I used to hate when people stopped me on the street and asked for money, and I realize now when that happens, that's often a chance for me to do some really impactful work.
One day, a man on the streets stopped, and he was trying to ask me for money, but he wouldn't come out of it, and I wouldn't just assume I knew what he wanted. He asked and asked, and finally, he got around to it.
I said, "Yes, I'll be happy to give you money. I have money. You are worthy of love and we are equals here. It's okay to ask me for money if you need money and I have money. It's okay for me to give you money, it's okay."
What he left feeling like was an equal, not some bum on the street or not some poor homeless person, but an equal, a person as worthwhile of love as me.
As soon as I gave him the money, he started walking away, and I could see that he was trying not to cry right in front of me. Lots of times when people approach us with that kind of need, that is a beautiful opportunity to help someone feel connected to the human race, to help someone feel like they matter.
The best work we can do is often to do the work with the person who is presented in front of us.
That's the number one that really helps me.


2. We own our own story and can share it.

Number two, if there is no one in front of us who needs help, for example, I am in this conference room now as I'm creating this, there's no one in here that needs any more of my help, it's just me in here, that leads me to then own my own story.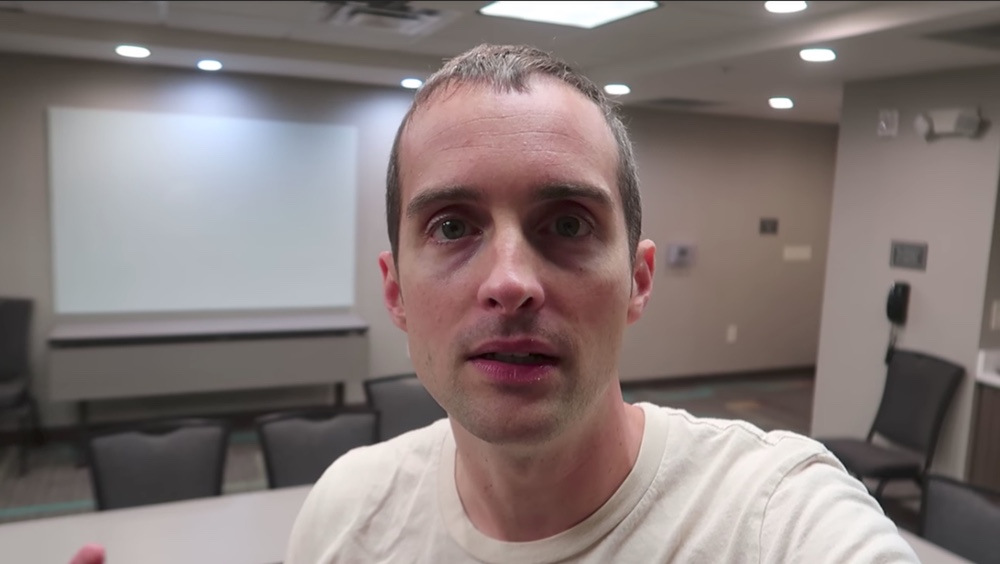 When we own our own story and tell our story, when we share from our heart, when we tell our truth, even if our truth looks ugly and dumb, even if our truth is shameful or bad, that allows us to work in our full power.
We did things, we perpetrated crimes on others, we were the victim of crimes, usually before we perpetrated, we were the victim of hurts and crimes done to us, all of us are perpetrators and victims of hurt alike.
The only thing that makes it interesting is we each do it in a little bit different way. The key to doing amazing work is to own our stories, to say, "Look, this is my real life, no BS, no editing, this is my truth, this is what I went through, these are the things that happened to me and that I happened upon others."
I've done this in depth the most in my book and video series, and audio book called "Speaker Meeting 2017."
I've told my true life story with all of the worst parts included. My most shameful memories, the biggest disasters in my life, and what has helped me to step out of that, the amazing tools of recovery I've found to love myself and love the world again after that. This power is only available to us when we own our own story.
When we don't own our story, we often end up creating a lot of crap. When we try to tell other people's stories, it often doesn't have the same power as if we own our own story. When we try to make up stories and fiction, very often it doesn't have the same power.
Now sure, I love Harry Potter, there are lots of fictional stories I enjoyed, and some of us that is our gift, to create a world and that may be a part of our story. If we have a fiction story that's in our heart or another universe that may be in our story.
A lot of us, it's as simple though as just sharing the truth about our lives, and getting out those things that we're scared to tell anyone else about especially. The idea is if we share our own story, then we have the chance to really make a meaningful contribution to the world.
I've got some knocks at the door…
Lady: Hi.
Jerry: Hello.
Lady: Just checking on you and whenever you're done, just press the doorbell.
Jerry: Okay. Thank you.
Lady: All right. You are welcome.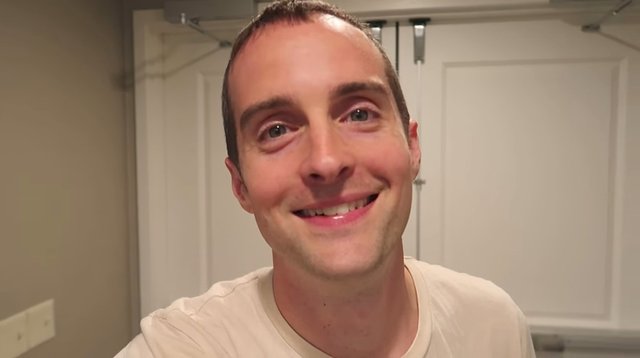 Jerry: "Jerry, you've got to edit that out."
"No, I'm six and a half minutes in and it's too late to edit that out."
That's an example you just do the work in front of you and share your own story. You might think that taking out the little inconveniences and the little ugly parts of life makes things better, but we've got a world today filled with beautifully, professionally, edited, creative works. We've got a world today where the inconveniences and the ugly parts are stripped out.
What a lot of us are desperate for is to see things that are ordinary, to see a video that gets interrupted by answering the door, to see a story where the worst part, the nasty parts are not taken out, where we tell the whole truth and not just the truth we're comfortable sharing with the world. If you go through my Speaker Meeting 2017 book, you'll hear the worst, most shameful things I've been through.
All of it is available completely for free, you don't even have to sign up, you don't have to give me anything. I've made it available on my blog on Steem and I've made the videos available on DTube for the whole book and video series.
You can see all of my life story without giving me anything. When we fully share and embrace our story, we unlock what seems like a magical power as to how do we make a real difference in the world?
If we want to make a real difference in the world, it comes with having enough faith and trust in other people to just share from the heart. I know I'm getting into listening to people's stories. I like reading about other people's real life experiences and I want the bad parts in. I want the part where your mom dies and you cry about it, or you do something really shameful, or you stole something, you said something, or you did something.
It's amazing that we think our lives are so special and unique, and yet when we read the truth about other people's lives, we find that we're not unique and special at all except in our own story. We have our story to share and that is unique and special. The type of our story though, tends to be very similar. Most of us have all kinds of shame over sexual things, not all of us, but a lot of us have all kinds of sexual shame, a lot of us have all kinds of shame about rules we've broken or integrity being compromised.
What is a good example in my life?
I'm thinking about someone else's example and the thing is that it's not up to me to share someone else's story, it's up to me to share my own story, things like almost committing a crime.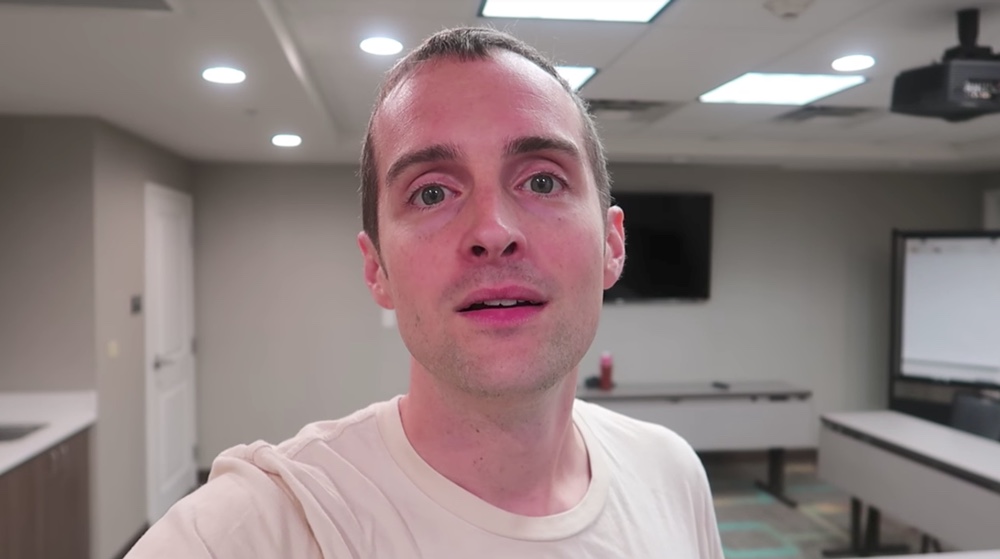 Some of my most shameful things are things I almost did, things I didn't actually go through with, but things I was close to going through with, crimes that I almost committed, murders almost committed, but no one actually got hurt and I still ended up, for many years of my life, carrying horrible shame because I almost killed someone.
Now, the person doesn't have any idea that I almost killed them, and that's the thing. A lot of us have things that we've almost done, that we feel horrible about that no one knows about because we almost did it. Why would we bother telling anyone that we went over to their house and we're going to shoot them, and we decided to just go home instead? Most of us just think, "You know what, I better just never tell anybody about that," but that's part of our story.
That is part of our story and it's a good idea for us to get help usually before we share things like that.
I'm grateful that the things I'm talking about happened years ago and that I've gotten a lot of help, and that's given me a new life, the courage and the comfort to share them. Sometimes, we just need to share these things at all costs and maybe not out on the world in a video in the first one, but maybe to someone in private who we trust, maybe a religious person depending on where you live and the laws, it could be a counselor.
We need to get our story out into the world. Our story is our greatest gift we have to change the world, to make a real difference. When we share our story, we claim our full power. A lot of us try to work, contribute and do things in the world, and we get frustrated it doesn't go anywhere. The solution almost always is to share our story, to stop acting, to stop playing games, to stop wasting our time playing roles or doing the same candid jokes, or doing the same copy-and-paste safe videos that no one really cares about, but to share our story, to share uncomfortable things about our lives.
I wouldn't love to just share in a video and say that, "Yes, I've almost murdered several people several times in the past," not in the last few years, but in my mind, these memories are there from years ago.
That's the truth, that's the truth of my story and I've learned from that.
That gives me the freedom to not judge the person in prison.
When we own our own story, we don't have to judge other people because I see, but for the grace of God, "I'm in prison for life for murdering someone," but for the grace of God, "that murderer is me," that if I hadn't had as much love, joy and support in my life, that I'd be in prison, and that I'd have the chance to do good work there too.


3. Wherever we are, our gift is equally important.

That's the third thing. Wherever we are, however many people we influence, we have the chance to give a gift equally as important as anyone else.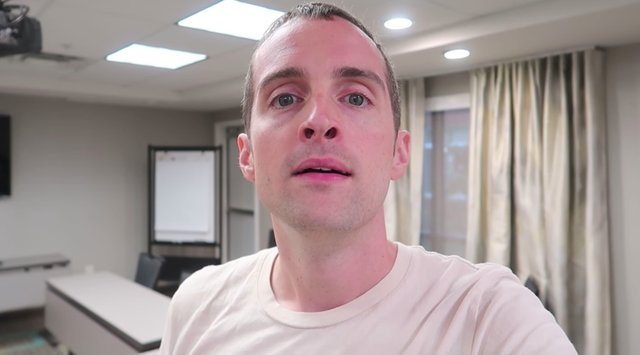 Now, you might look at the number of followers I have online, which is over a couple of million and you might look at money people have made or roles like the President, or even just the head of the family, and you could look at someone in prison where someone's located and say, "A prisoner has no chance to make a difference to the world."
You could say that the President has all the chance to make a difference in the world. You could say, "Jerry's got all these people watching his videos. He has all the chance to make a difference in the world," but what contribution do I make?
What difference can I make in the world?
When we each see that we have the chance to make a contribution equally as great to anyone we think is awesome, you love Albert Einstein, you can give as much to the world as Albert Einstein. My mind immediately says, "No, you can't Jerry. Stop lying to him. Stop lying to him," but that's the truth.
The truth is we each have the chance to fully make our own contribution. The only question is, are we going to be conscious of it?
Will we realize that we're having a chance to give our gift to the world?
Or will we sit down, will we take a seat off in the back of the room of life and say:
"You know what? Screw it. What I've got to say doesn't matter. No one cares about me. No one loves me."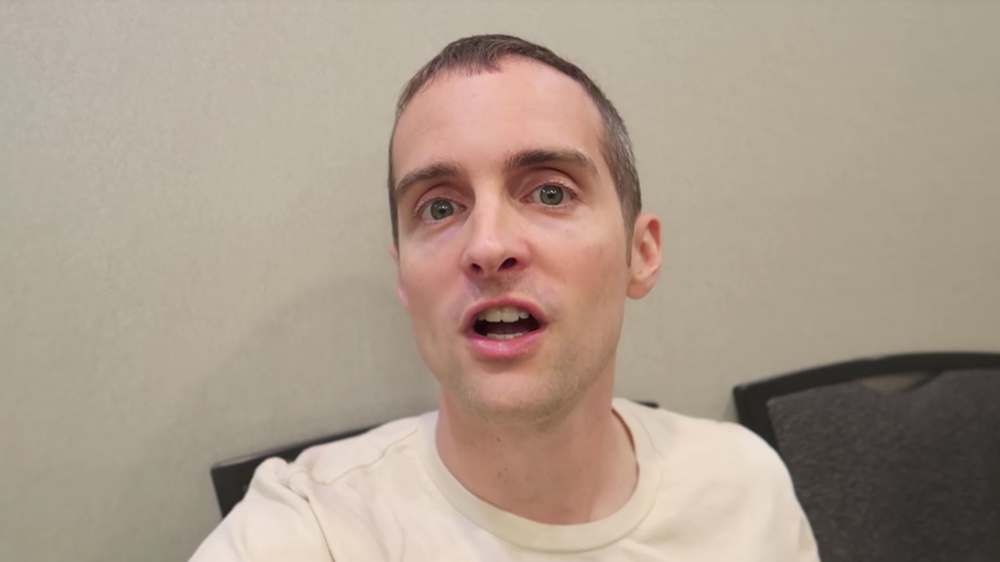 You know what, life is honestly not worth living in that state and yet being in that state and getting through that gives us very valuable experience to share. I've been in that place a lot of the times. For every time I've thought about taking someone else's life or tried it, I've tried or thought about taking my own life several times. You see, self-hatred and our stories, and our shame, and our suffering looks like this big burden.
But when we reach out to help the people around us, when we own our stories and when we are willing to help wherever we are, whether we're in the bathroom and someone comes in and needs some help, or whether we get approached on the street and asked for money, or whether we're in a conference room at the Residence Inn in Murfreesboro, Tennessee. The sales manager is very friendly here and I definitely recommend renting this conference room. They take good care of you here.
Wherever we are, we have a chance to give an equal contribution to the world. There's a quality of help in the quantity. When we realize that our help is not all about the number of followers we have, that we can make a huge difference in the world wherever we are today, when we own our story and help the people around us.
Think about it, if we each do that, that's all the change in the world we could possibly hope for.
Utopia is right there, at our fingertips, when we each own our story, help the people around us and help wherever we are.
We don't use any excuses saying, "Well, I'm in Africa, or I'm in the US, things are too good here. What help can I possibly offer?" or, "Look, I'm in prison, I can't do any good," or "I'm a stay-at-home mom, what can I do? I've got to raise my kids all day."
Stay-at-home moms are really important.
People in prison helping each other is really important.
The President trying to do their best to help is really important.
Thank you very much for experiencing this with me today.
I'm honored to have this message to share with you in day 172 of Happier People Podcast.
Thank you very much for reading this post, which was originally filmed as the video below in the conference room of the Residence Inn in Murfreesboro, Tennessee.
I appreciate you being here and I hope you have a wonderful day today.
If you found this post helpful on Steemit, would you please upvote it and follow me because you will then be able to see more posts like this in your home feed?
Love,
Jerry Banfield with edits by @gmichelbkk on the transcript by GoTranscript
Shared on:

PS: Witness votes are the most important votes we make on Steem because one vote for a witness lasts indefinitely! Would you please make a vote for jerrybanfield as a witness or set jerrybanfield as a proxy to handle all witness votes at https://steemit.com/~witnesses because when we make our votes, we feel in control of our future together? Thank you to the 516 accounts voting for me as a witness, the 190.6M VESTS assigned from users trusting me to make all witness votes by setting me as proxy, and @followbtcnews for making these .gif images!



Or