Counting stats!
Ok, not really! 😂
But almost! We're working on a Christmas card order for an old time customer. The card will combine handmade paper as well as Italian watercolor paper - lightly textured and with cotton fibers added.
So the first step was cutting the white bases to size and creasing then. Then we moved to making the starry night sky.
This is done with our cutting plotter and it's great fun! We get the dark blue "sky" layer with "holes" shaped like stars and we also get hundreds of tiny tiny tiny stars, some smaller than 3 mm!
🌟 🌟 🌟 🌟🌟🌟 🌟🌟 🌟🌟 🌟
Of course those will be saved and used in another creative project and all the off cuts from the card making will be saved for turning into handmade paper!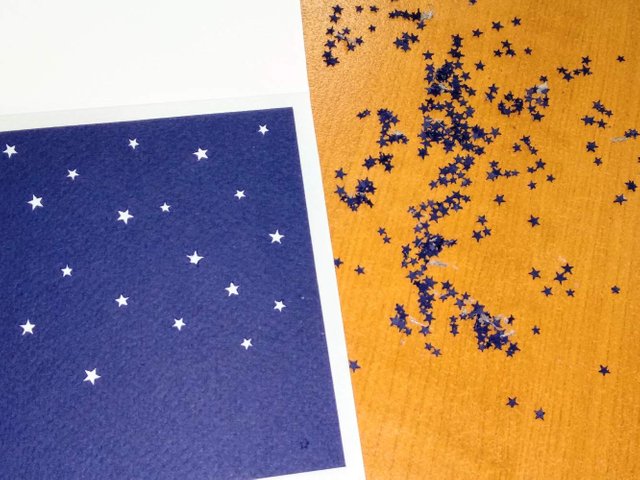 Posted using Partiko Android