The Dreamcatcher Master Class 🎀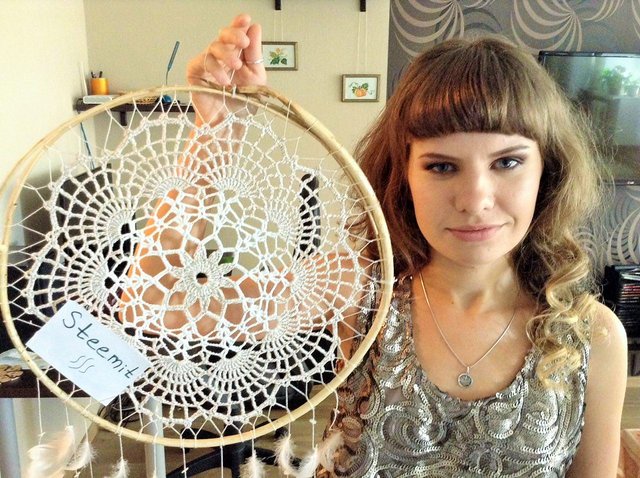 Boho style remains fashionable at all the times, I like handmade and to create the beauty around myself very much, whether it will be home decoration or clothes, and even gifts. I have decided to make wedding Dreamcatcher for my friends. I thought about a gift not so much, it has come to my mind at once. Usually everybody gifts money and the household appliances, but it's not interesting: I consider that the household appliances has to chosen by everyone on the discretion, and what about money? My friends have a lot of money:) therefore it was necessary make special gift.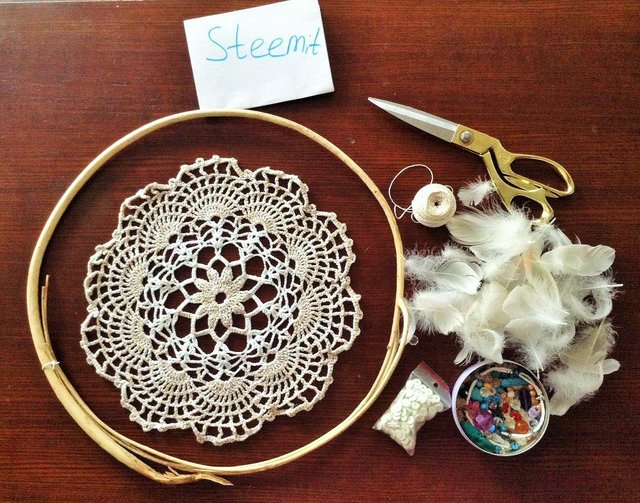 It's very easy to do Dreamcatcher: you should get the basis, beads, threads, feathers and your imagination is necessary.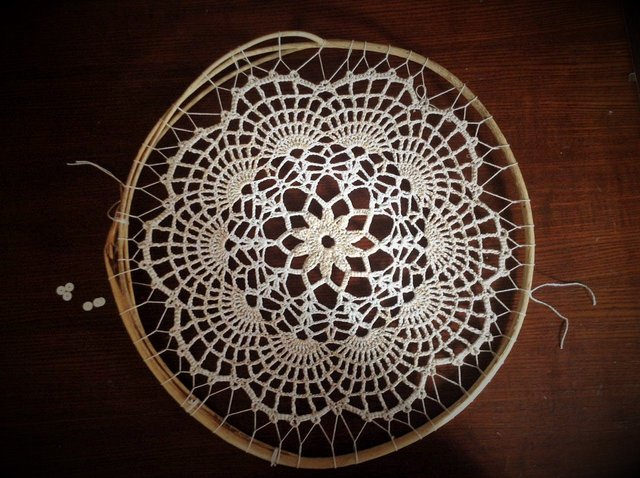 I have taken willow branches as a basis, have processed them. Usually in the Dreamcatcher spin threads patterns, but I have taken a ready knitted napkin and have interwoven inside.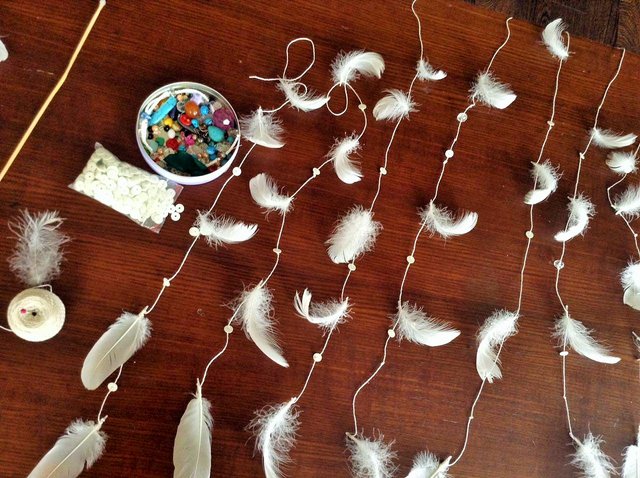 I have collected threads with beads and feathers separately , and I have tied these threads to Dreamcatcher further.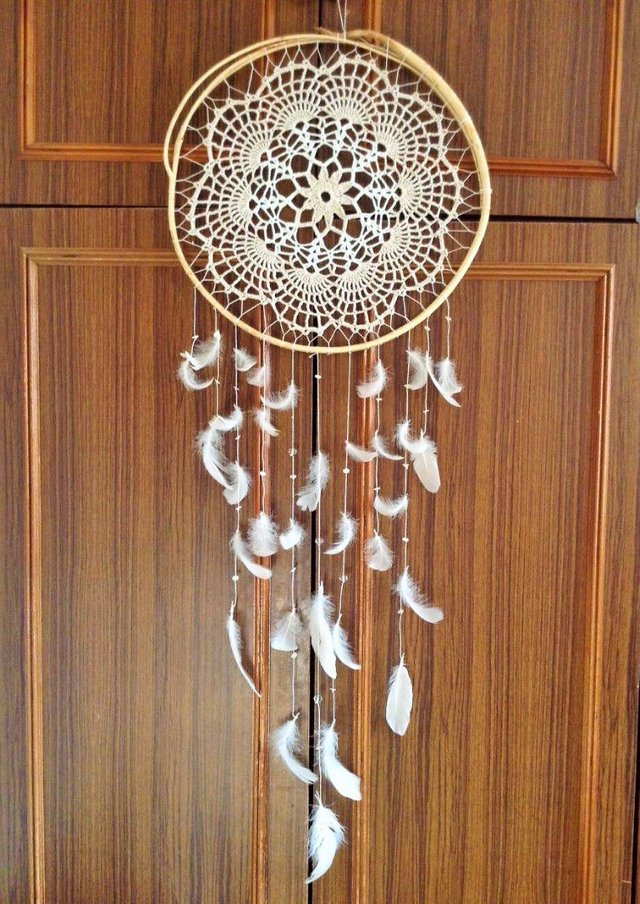 Voila! The gift is ready! My friends was pleasant very much, considering that it was the one real gift at a wedding! All have presented only money))) now my Dreamcatcher hangs on a place of honor - over a bed in a bedroom.
Why Dreamcatcher? Just I like it. It's an Indian amulet which served for protection against an evil spirits. It is considered that kind thoughts and dreams pass through an opening between threads, and bad gets stuck.
Is Dreamcatcher works or not: I consider that everything is working if you belive in it and if you putting the energy. Would you belive in it or not - up to you.
Thank you. Have a good time!