Hand Drawn Bible Verse #2 (Dutch)

Het Boek
Mattheüs 6: 26-33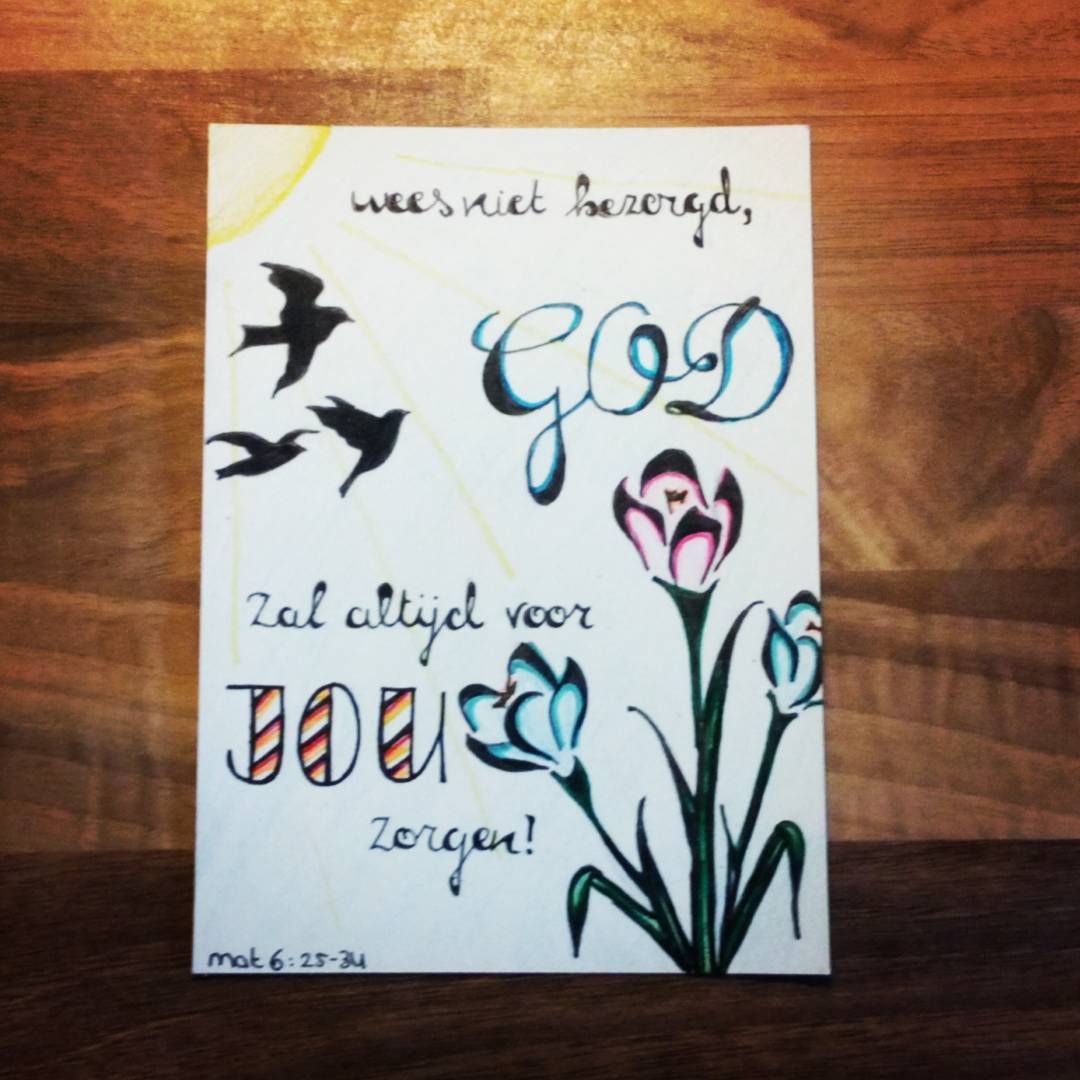 Mattheüs 6: 26 - 33 (Dutch)
26.Let eens op de vogels. Die maken zich geen zorgen over wat zij moeten eten. Zij hoeven niet te zaaien of te oogsten of te bewaren, want God geeft hun wat zij nodig hebben. U bent voor Hem toch meer waard dan de vogels!
27.Al die zorgen maken uw leven geen dag langer.
28.Waarom zou u zich zorgen maken over kleding? Kijk eens naar de bloemen in het veld. Die staan daar te bloeien zonder zich druk te maken.
29.En toch zag koning Salomo, met al zijn pracht en praal, er niet zo mooi uit als zij.
30.Als God zo goed zorgt voor de bloemen, die vandaag in het veld staan en morgen weg zijn, zal Hij dan niet nog veel beter voor u zorgen? Wat hebt u toch weinig vertrouwen in Hem!
31.Maak u dus geen zorgen over wat u zult eten of aantrekken.
32.Met dat soort dingen vullen de ongelovigen hun leven. Uw hemelse Vader weet heel goed wat u allemaal nodig hebt.
Hand Drawn By: JezusDelen | All Rights Received To Share | Do With Love |