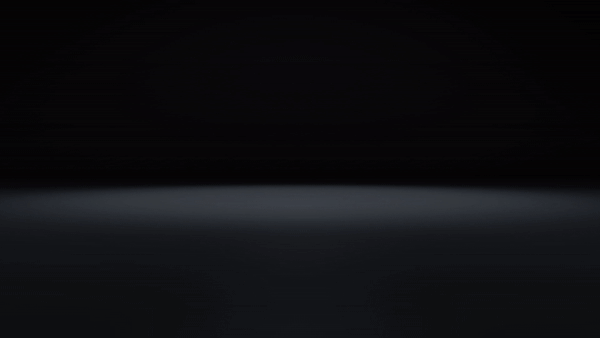 What is the HaloDEX Platform?
HaloDEX is a decentralized exchange from Halo Platform. The platform launched in August 2018 and is one of the most reliable and innovative crypto exchanges you can get today. One can instantly trade a multitude of supported coins with transactions that are fast and easy.
Halo platform is regarded as the world's next-generation all-in-one cryptocurrency management. The Halo service provides crypto traders and users with the ability to manage their crypto activities all in one place, which makes the platform the ultimate all-in-one management system.
A Fully Integrated DEX
HaloDEX is seen as one of the most modern decentralized exchanges. It offers a product that doesn't require a central party or trust element. Rather, it provides a smart contract that completes orders on a first in and out basis with no variable multipliers or gas chargers. This design is why HaloDEX is among the fastest and most secure decentralized cryptocurrency exchanges available today. With HaloDEX, users of the Halo platform ecosystem can trade Halo, Bitcoin, Ethereum, Dash, Litecoin, and many other top altcoins which are now part of HaloDEX's never ending pool of unique tokens.
This decentralized exchange is run right from the Halo Platform client application. Users can access the exchange without having to download a third-party application. There is a Chrome browser extension which gives users access to the HaloDEX platform, wallet, masternode DApp, and other services within a dedicated web portal. It therefore makes it as easy as opening your browser to get involved. The Halo Platform's powerful blockchain was developed to help maintain low-cost and near-instant trades. The blockchain is fastened to a valuation of 1,000 transactions per second but can operate at even faster processing speeds.
This decentralized exchange has no middle entity or trust component, and trades happen extraordinarily quickly because of the well-known speed of the Halo Platform blockchain. HaloDEX supports base pairs including BTC and ETH, HALO, and other coins and tokens.
HaloDEX Features
The web interface is simple and intuitive
Smart contracts enable trustless trading
High availability network with cloud-based DDOS prevention and - SSLv3 encryption
Low charges on transactions

Team
Scott Morrison
Halo Platform was founded by avid crypto trader, miner, and entrepreneur Scott Morrison, who brings his first-class crypto experience and consulting to the Halo platform to develop its potential
Michael Quale
Mike is the chief technology officer. He is an elite IT and business expert, seasoned crypto trader, entrepreneur, and weekend rockstar. Mike advices enterprise level IT clients daily.
Shannon Duncan
Shannon is a full stack engineer and vice president of development for Halo. He specializes in VueJS, Javascript and NodeJs. Shannon has many years of experience in the financial industry as a talented leader of developers.
Devin Seto
Veteran software professional Devin Seto acts as the vice president of operations for Halo. His career spans over 15 years of shipping critically acclaimed software across multiple platforms. He was part of the lead production team for industry-leading games on web and mobile platforms like Farmville and Zynga Texas Hold'em Poker. He was also head of operations for critically acclaimed Star Wars branded titles at Lucas Arts.
What Makes Halo Unique
Users of Halo Platform can manage their currency wallet with the client application without needing external plugins. Instead, the Halo Platform client is designed to support all crypto-related activities in a seamless and integrated way.
According to Halo, while the immediate value in the platform's user interface will be undoubtedly clear to the community, the design of the underlying system is what really sets Halo Platform apart from its competitors.
Halo's Masternode system is easy to access and use as it breaks up the stranglehold traditional mining pools are developing on transactions across several blockchain ledgers. The platform's blockchain ledger is designed to process transactions almost instantly and forms a perfect platform to build on for future applications such as dApps, marketplaces, and exchanges.
Looking ahead, Halo's multi-currency wallet will make it easy for users to store cryptocurrencies and also make use of their user portfolio to keep track of crypto-holdings in real-time with the ability to set custom alerts and create reports.
The Halo Platform Client v2.0 will enable users access to Halo Platform on their browser without the need for dedicated applications. The security and performance of the platform will not be affected by this.
Token Allocation
Halo currently has a total supply of 5.09 billion coins. STEX is the most active exchange trading Halo Platform, along with HaloDEX and LATOKEN. An ICO that was held generated 1,000,000 HALO Coins and during the ICO, coins were sold at $10 / HALO coin. The Halo network was forked in December 2018 and the coin was split at an 800:1 ratio. The change was updated on existing wallet balances, coin minting, and masternode allocations. Halo Prime Coins will continue to be released into the network over the next 20 years. Here's how the schedule looks:
●Approximately 8,000,000,000 coins in supply after 2 years.
●Approximately 16,000,000,000 coins in supply after 5 years.
●Approximately 32,000,000,000 coins in supply after 20 years.
Platform Technology
Some of the programming technology used to create the Halo DCE Platform include:
Halo Wallet: The team will use Javascript in The Halo Wallet - Vue.js to be exact.
Halo Coin: Go programming language was used in constructing the Halo Coin.
Hosting: Halo is load-balanced on cloud servers by the core team engineers.
SSL Protection: An auto SSL generation and renewal system has been designed to protect masternodes and the exchange, while future proofing with short renewal periods to rotate SSLs regularly.
Latest Announcement
Halo Platform has announced a new campaign on Telegram. Users can vote for their favorite project that can win a FREE listing on Halo Platform and a marketing package valued at 25,000 USD.
The competition will be live on November 18th, 18:00 UTC+7, until November 22nd, 18:00 UTC+7. Users are required to join the official Halo Platform Listing Voting Competition Telegram Channel to participate.
Full instruction is visible as a pinned message on their Telegram channel and will be updated once the activity commences with the official voting bot link.
For more information, follow and like Halo Platform's official social media pages for the latest updates and announcements of Halodex:
https://twitter.com/halo_platform
https://www.facebook.com/Haloplatform.tech
https://medium.com/@haloplatform
https://discordapp.com/invite/PmveA6A
https://www.reddit.com/r/haloplatform
https://t.me/haloplatform
https://steemit.com/@haloplatform
https://www.instagram.com/halo_platform/
https://www.youtube.com/channel/UCZqP3U9jFO0XTV6EYNt1dqg