Halloween Movie Nights 🍿 🎥
I dug up a bunch of old Halloween DVDs to watch with the family.
What are your Top 5 favourite Halloween movies ?
I think ours are the following … mostly Tim Burton Films :
Nightmare Before Christmas
Corpse Bride
Beetlejuice
Frankenweenie
Sleepy Hollow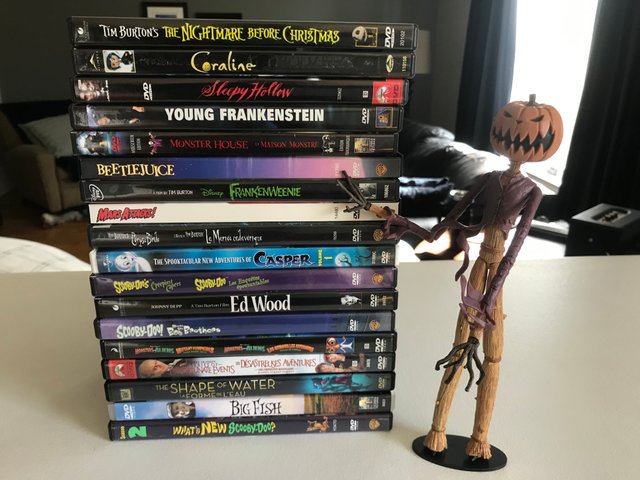 Night 1 : Frankenweenie
We watched Frankenweenie last night and it was very good. A little sad .. especially watching with Lola.
I think she enjoyed it though … she was riveted with all the barking dogs and other creatures. I'm hoping she didn't understand parts of it though.
I hope she's not traumatized by the story.
It's always great to spend Quality Spooky Movie nights with Family…. eating popcorn, getting scared …
Strange Love from Frankenweenie :