Happy Halloween everybody!
While I did not come up with a costume this year, I did manage to borrow a friend's panda helmet from his to take a few photos of what I imagine is Sad Office Panda, who ponders the true, existential horrors of life. So many spreadsheets to look over. So little food to eat from craft service or the kitchen. Zoos.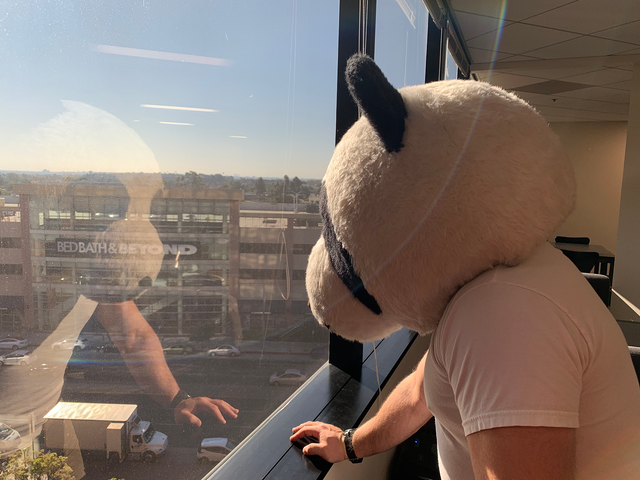 I don't know if I'll make it across town for trick or treating tonight. Traffic in Los Angeles on both Halloween and Valentine's Day resembles an evacuation. It's complete choas. Cars backed up for miles with no alternate routes available for escape.
West Hollywood has the Halloween Carnival parade tonight, so even getting home is going to be completely bonkers.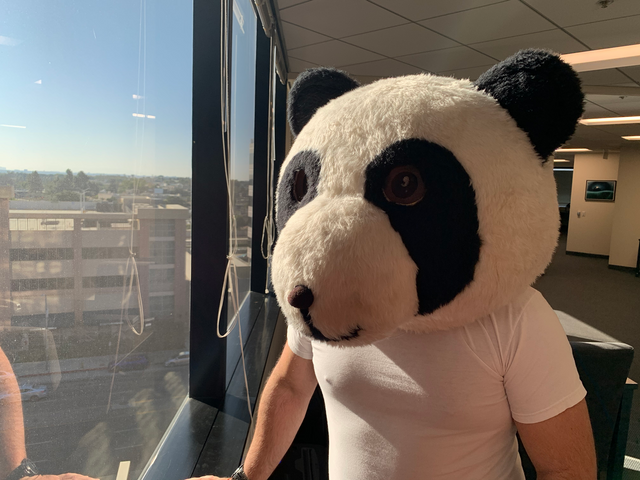 HOWEVER! There is candy everywhere, and I suspect I Sad Office Panda will become Happy Chocolate Diabetic by the time the day is done! Who needs feet!?
Enjoy the night and don't be a Sad Panda. Get out there and get ghoulish! Stay scary!
Phil