Is 'halal' divisive and exclusivist?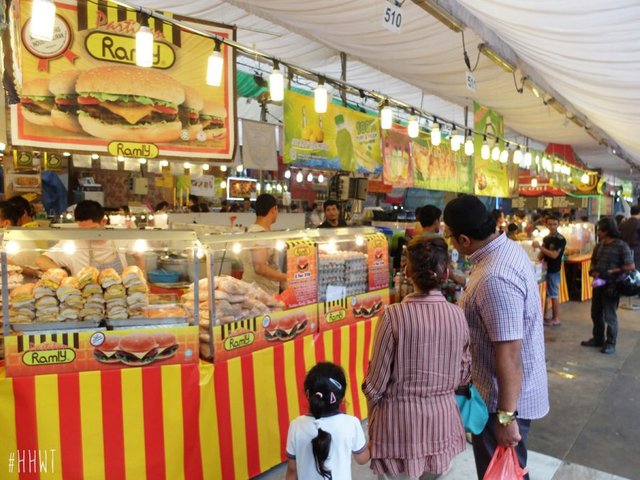 Photo: HHWT
The Muslim community raised many questions about halal food and certification during the annual bazaar held at Geylang Serai this year.
Many Muslim visitors were doubtful over the new wave of 'hipster' food stalls that were set up in the bazaar. There were also some uproar about the authenticity of the certifications put up by some stalls.
Several halal food blogs also found that some stalls set up which appeared Muslim-friendly were not halal certified or owned by Muslims. This possibly led to frustration by some patrons as it was probably expected that halal food was to be served at a bazaar catered to Muslims.
The uproar prompted the Singapore halal authority, MUIS, advising that if they are doubtful, it would be better not to consume food from these stalls.
WHAT IS CONSIDERED HALAL FOOD?
The word halal in Arabic means permissible while haram means forbidden. The word halal commonly gives the impression that it only applies to food but in fact it is applied to clothes, financial status, relationships and behaviour to name a few.
Halal food constitutes of food and drinks that are prepared under strict Muslim dietary laws. Halal food is usually prepared through slaughter as short prayers are said during the process. To add, the animal slaughtered is dealt a swift death to ensure the least amount of pain and proper drainage of blood. Hygiene, safety and ethical preparation is the focal point of halal food.
Contrary to popular belief, haram food and drinks include more than just pork, dog meat and alcoholic beverages. Food items such as amphibious animals, carcass and certain carnivorous prey such as tigers are also prohibited. Gelatin (sourced from animal bones) is also haram depending on its source.
Many misunderstand that halal food can only be prepared in certain cuisines from predominantly Islamic cultures. However, many other cuisines such as Korean and Chinese food can be halal as well.
In Singapore, the halal certification is issued by The Islamic Religious Council of Singapore (MUIS). According to MUIS, there are seven different types of certification issued across the food supply chain.
For an eatery to be halal certified, it must meet the requirements set by MUIS in the Eating Establishment Scheme. In the guidelines, restaurants need to satisfy halal requirements, system requirements and lastly, staffing requirements. These requirements include sourcing for halal ingredients, establishing a halal team and appointing a Muslim staff who has undergone the MUIS Halal Training Programme.
MUIS also carries out audits of these eateries to ensure that restaurants follow the guidelines even after certification.
It is important to note that branches of franchises require individual and separate halal certification. Also, the certification is voluntary and not forced upon eateries owned by Muslims or those who hire Muslim staff. Establishments in doubt of the certification or process can seek consultation and advice from the Singapore Muis Halal Standards (SMHS), a committee comprising of religious scholars and industry leaders.
'HALAL' IS DIVISIVE & EXCLUSIVIST?
In January 2017, McDonald's in Malaysia stated that only halal birthday cakes were allowed to be brought into their premises. This was in response to the franchise's exception to their 'no outside food or drinks' rule. McDonald's in Singapore also gave the same stance on the ruling.
This was met with strong criticism, painting the practice of Islam as extreme and intolerant. Some argued that halal certification could only be applied to the food and not the physical premise itself.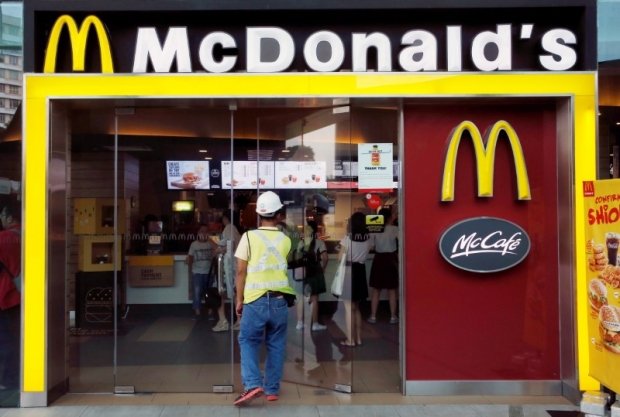 MUIS has since spoken up and put forth that as long allowed food items such as baby food or birthday cakes do not cross-contaminate with food being served then it should be fine. MUIS added that it appreciated McDonald's ruling but that the religious body was not consulted beforehand. This move could have been made to lessen the stigma of Islam as an extreme and fully rigid religion.
Malay-muslim issues have long been a controversial issue in Singapore.
In 2015 and 2016, a member of the opposition, Mr Faisal Manap proposed for Halal kitchens on Navy ships and the inclusion of Malay officers for sensitive positions in the military. This was rejected by the Senior Minister of State for Defence, Dr Maliki Osman. He explained that the space constraints on navy ships made it difficult for the inclusion of a Halal kitchen, and that this priority belongs to the operational needs of the Singapore Armed Forces (SAF).
EXCLUSIVIST TEACHINGS CAUSE MISTRUST
Minister-in-charge of Muslim Affairs, Yaacob Ibrahim said in April 2017 that exclusivists who assert that one culture has absolute superiority to the exclusion of others are not welcome in Singapore. He also noted that there has to be a "conciliatory approach towards finding a common ground" in fostering a harmonious relationship among the various communities in the Republic.
"Exclusivist teachings cause mistrust to deepen not only between different religious traditions, but also of the life-affirming values within these traditions"
– MINISTER-IN-CHARGE OF MUSLIM AFFAIRS, YAACOB IBRAHIM
Dr Yaacob added that Singapore's approach is such that Muslims can hold steadfast to their religious traditions while contributing to the growth and development of the country.
Instances like this can be divisive in our multiracial society amidst rising Islamophobia. To avoid similar situations in the future, maybe more can be done to promote progressive religious thinking in a multiracial society.