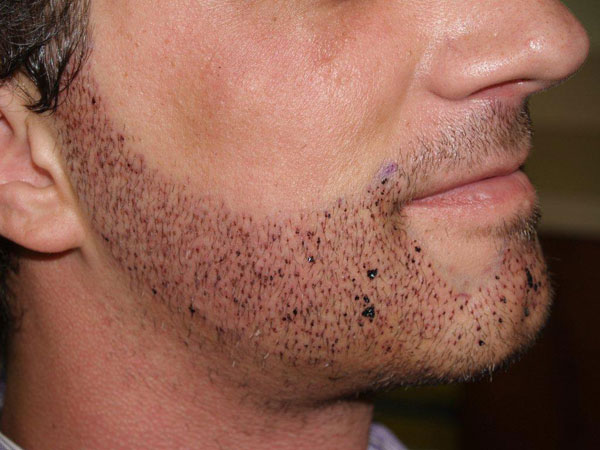 The Cause Of Hair Loss
The condition or hair fall problems trigger due to a variety of reasons combined, which holds a close link to our inherited genes. The issue of hair fall comes from both sides of the genes of family resulting in hair situation which is hard to predict.
For most of the men, having hair is a sign of masculinity and on the other hand losing hair is equivalent in losing their manhood. Some boys start to notice hair sprouting during their teenage years, where there are some who are unable to enjoy a beard or mustache even after their teenage years gets over which may be due to Hypogonadism. When men starts to lose hair, there will be hairline receding from the frontal side and as time goes on, the hair on top of the head starts thinning out and stops to grow. The hairs on the side of neck or close to ears do not get affected in the same manner and researchers are still being conducted on it to understand the reason behind it.
Beards are the trend setter and sporting a light beard might be embarrassing for some who are trying to grow their beard but can't due to medical reasons. Recently there has been rise in the cosmetic procedure for Beard or Facial Hair Transplants for patients seeking fuller beard or facial hair. The procedure of beard transplantation is one of the reliable solutions for this. Men who undergo this restoration of hair might be those who have:
Scars on face due to surgical procedure, trauma or burns
Medical reasons such as infections or cancer
Loss of hair due to transplant surgery or surgeries undergone previously
Affected under the condition of prolonged Alopecia Areata
For people considering undergoing the procedure of beard restoration, it usually begins with psychological and medical consultation to satisfy whether the patient is the right candidate for the restoration since everybody isn't the ideal candidate for this transplant. The medical examination is carried on by certain blood tests and discussion on which area the hair needs to be implanted. It is very important to open your heart out to your surgeon since a honest communication is needed for both the patient and surgeon to understand what has to be achieved based on the aesthetic desire. The donor hairs are taken from the sidelocks or from eyebrows for implanting in the desired treatable areas. One important hormone playing a vital role in this condition of hair loss is the male hormone, dihydrotestosterone (DHT), which aids in developing the primary contributing factor of Male Pattern Baldness.