Mizu no Oto - Every Image Has its Haiku - Edition #48 (English/Spanish)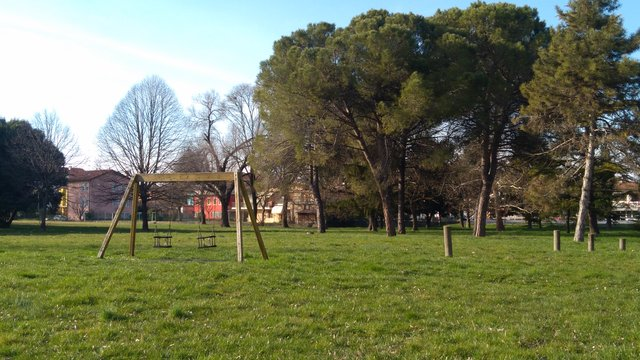 photo by @marcoriccardi Source challenge
Verde soledad
testigos inmóviles,
no hay sonrisas.

Una semana extraña donde nos cuesta levantar la cabeza y mirar a los ojos a nuestro prójimo, un virus nos está causando una separación hasta de nuestros amigos y conocidos y nos ha revuelto la vida. Más que todo a nuestros mayores, algún día alguien tendrá que darnos respuestas de como sucedió esto, como crearon algo tan letal y lo soltaron por allí sin contenerlo a tiempo, sin avisar rápido de lo que sucedía.
Todos estamos aprendiendo de este aislamiento.
En esta nueva edición del Mizu No Oto, nuestros amigos de @bananafish, nos compartes tres fotografías reflejos de la situación actual, en la primera cuyo autor es el amigo @marcoriccardi, observamos un parque infantil hermoso y a la vez tan solo. En la segunda foto del amigo @f3nix nos traen un cartel pegado a un local como abandonado, me impresiona la fotografía en blanco y negro, quédate en tu casa, todo el conjunto denota la soledad y la fatalidad, para que el no acate la orden. La tercera fotografía del amigo @marcoriccardi, al verla pensé en una escuela y en los niños, por lo colorido, pero es un balcón con un mensaje para animarse los unos a los otros, todo estará bien.
Les comparto el enlace link
Invito a participar a mis amigos @lisfabian, @issymarie, @mllg, @antoniarhuiz, @drakernoise, @salvao y @evagavilan a que no falten a la cita.
A strange week where it is difficult for us to raise our heads and look our neighbor in the eye, a virus is causing us to separate even from our friends and acquaintances and has turned our lives upside down. More than anything to our elders, someday someone will have to give us answers on how this happened, how they created something so lethal and released it there without containing it in time, without warning quickly of what was happening.
We are all learning from this isolation.
In this new edition of Mizu No Oto, our friends from @bananafish, share with us three photographs reflecting the current situation, in the first one whose author is friend @marcoriccardi, we observe a beautiful and at the same time alone playground. In the second photo of the friend @f3nix they bring us a poster attached to a place as abandoned, I am impressed by the black and white photography, stay at home, the whole set denotes loneliness and fatality, so that he does not obey the order . The third photo of the friend @marcoriccardi, when I saw it I thought of a school and the children, because of the color, but it is a balcony with a message to encourage each other, everything will be fine.
I share the link link
I invite my friends @lisfabian, @issymarie, @mllg, @antoniarhuiz, @drakernoise, @salvao and @evagavilan to not miss the appointment.
Green loneliness
motionless witnesses,
there are no smiles.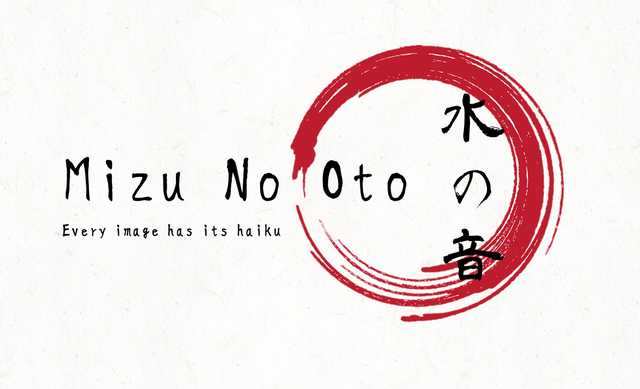 Source challenge