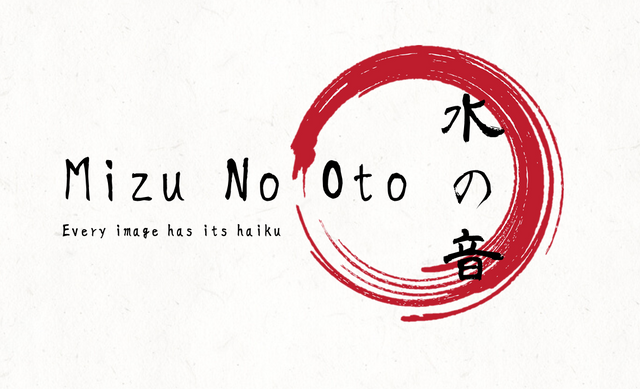 ---
Banzai, merry company of haijin!


The 16th edition of Mizu no Oto – Every Image Has Its Haiku has come to an end.
This time again we have reached twenty participants, a share that I think "physiological" for this contest. There were a couple of welcome returns and a new entry, @joeylim, which I hope will stay with us in the next editions.
I am very happy to announce that the participation in the popular vote has increased, with five interesting comments, so the "side awards" have been awarded, bringing the entire prize money to 5 SBI shares! Keep it up!
Some news from the Potassium Realms:
The Prophet and the Knights keep on working on the Quest in the Realms! You could already see the awesome artwork of this incoming project in the Finish the Story prompt posts. QITR will be a big treasure hunt where you will be able to choose your destiny through a labyrinth of stories and death-life choices... in the end, a HUGE reward of 30 STEEM + 20 SBI will wait for the luckiest participants like a pot of leprechaun gold under a double rainbow! Watch @bananafish account for the incoming official announcement, approximately at the beginning of February, and stay ready to play!

@bananafish has a strong partnership with @crowdmind community! These awesome guys want to support works of creative ingenuity on Steemit, and they like our contests and our way to enjoy writing together. Here you can find the official partnership announcement, where you can show some love. You can also vote for @crowdwitness as witness (quite evident!), in order to support Crowdmind back.

If you aren't yet in our Discord channel, The Bananafish Realms, please subscribe here: https://discord.gg/ZWmEUWT
We want to give you the warm welcome in the Tribe, and to chat together having a lot of fun!
We now have got also a room in the Crowdmind Discord channel, in which we can spread our chaos too: https://discord.gg/Cdzjcfu

Here are the winners of this edition!
Best Haiku award (3 SBI shares):
Te soñe helada,
abrazada a una nube
de cabello blanco.
**
I dreamt you frozen,
embraced by a cloud
of white hair.
I like this modern haiku, pervaded by a delicate lyricism, as well as for the evoked, very poetic image, also because it has the courage to depart from the description of the photo, to follow an association of ideas that was unleashed in its sight. Dream makes us think of the unconscious, and therefore of the immediacy of feeling, not filtered through intellectual superstructures.




Popular Choice award (1 SBI share):
Frozen air in cloud
Warm blood fills a beating heart
Man against nature
This week there are three haijin that conquered your heart: @oscarina, @stever82 and @mfunbee. The latter gained one more valid vote with a contraposition between man and nature, a well known theme in literature. The contraposition here is wisely multi-layered, because it involves other binary concepts: cold-warm, stillness-movement.
---
Our two awesome winners achieve the right to decorate their footer with this exclusive and beautiful banner by @f3nix:
---

The banner is customizable with the name of the winner. Please, contact @f3nix on Discord or via comment if you like this option.
Best vote comment (1 SBI share):
En esta semana me han gustado mucho los haiku de @stever82 y @oscarina. Mi favorito es @stever82 ya que logra expresar paz, tranquilidad y belleza en tiempos de invierno, mientras que @oscarina transciende, renace y ve la esperanza más allá de lo rudo y frío que puede significar invierno. Felicitaciones para ambos. Presiento que @bananafish tendrá una difícil tarea porque varios haiku están muy buenos.
**
This week I liked the haiku of @stever82 and @oscarina. My favorite is @stever82 since it manages to express peace, tranquility and beauty in winter times, while @oscarina transcends, reborn and sees hope beyond the rough and cold that winter can mean. Congrats to both of you. I feel that @bananafish will have a difficult task because several haiku are very good.
I really appreciate that Marcy stopped reading and commenting on the haiku in the competition even without participating, this time. And I agree with her that the choice was very difficult, but it is every week.
She identified two of the best representatives of two "strands" arising from the photo: that of the contrast between the hostile nature and the man, and that of the "mental" projection out of the winter.


Domo arigato gozaimasu to the other awesome participants: @gracielaacevedo, @felixgarciap, @oscarina, @salvao, @raj808, @cyemela, @theironfelix, @alrahman, @manoldonchev, @agmoore, @stever82, @josegilberto, @darthgexe, @oacevedo, @josemalavem, @joeylim, @emergehealthier, @vida-blanca
Keep on writing beautiful haiku!


See you tomorrow with Edition #17!
Your humble Bashō-fish
---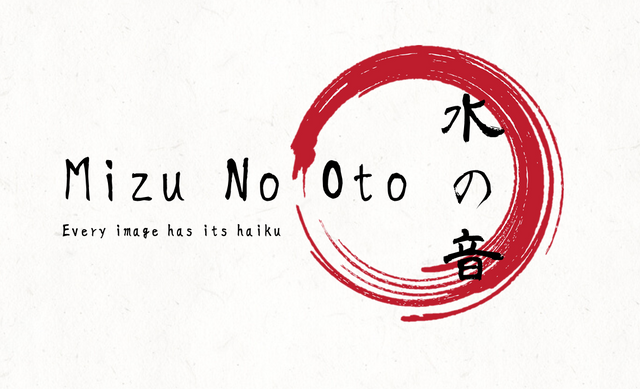 [banner credit: @f3nix]