Hello I want to say that people are blaming and criticizing That @haejin do not predict that sudden Drop,
This market drop was over all drop due to some personal clashes between countries it is not related to the analysis and prediction ,He is also a human ,You can check all his last posts that how many time his prediction is successful ,i am new to the site and still learning but how much i compare his prediction and n next days i check more than 90% i got same as his prediction.
So My question is why you are all getting jealous of his success and many people like his post don't you see how many views his post gets its not just because of upvotes that he get but its all about his predictions and knowledge and experience whom people are getting benefits ,and what he is famous for.
See more than 950 view after just 10 min of his posting it shows how much people want to see his post because he is getting benifit of it.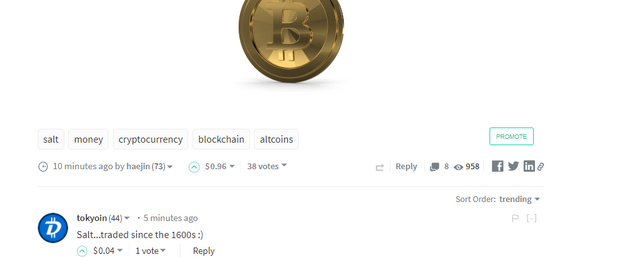 This one is just 4 hours old post see the views on the post isn't it enough to show his hardwork,why you are going to discourage his experience please stop blaming him at all thanks