HACKENAI AND WHAT IT BRINGS TO THE CRYPTO SPACE AND THE WORLD AT LARGE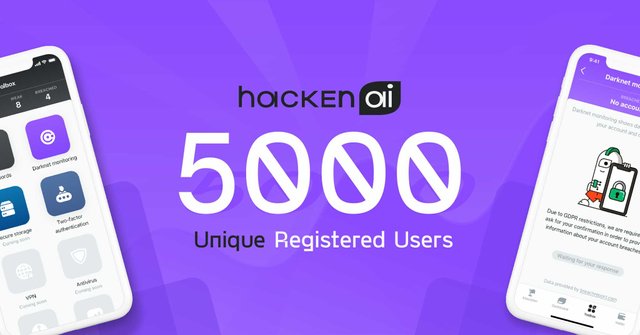 Introduction
When one takes a look on the blockchain space and how far it has gone, then the results will be clear and that is, the blockchain space has grown massively over the years and with each day comes with new things which will in one way or the other benefits humanity. It is worthy to know that the blockchain space is, of course, made up of many blockchains which is or are the basis of all projects or platforms today. Each platform on the blockchain space today have a specific role it is playing in different systems and Industries, whether it is the healthcare, games, sport and betting etc; blockchain can be used to bring about the necessary disruption or revolution.
Like earlier stated, there are many platforms today bringing about amazing services and one of such is a platform known as HackenAI. HackenAI is from a team who aims to offer and share with their community from their wealth of experience in cybersecurity and so on, through this way building the right system to disrupt the personal cybersecurity market.
The HackenAI team believes in a simple, user-friendly and gamification approach to solve cybersecurity issues. Also, as a multi-functionality platform, HackenAI team tends to bring in solutions which can be easily accessed and shared with friends and families.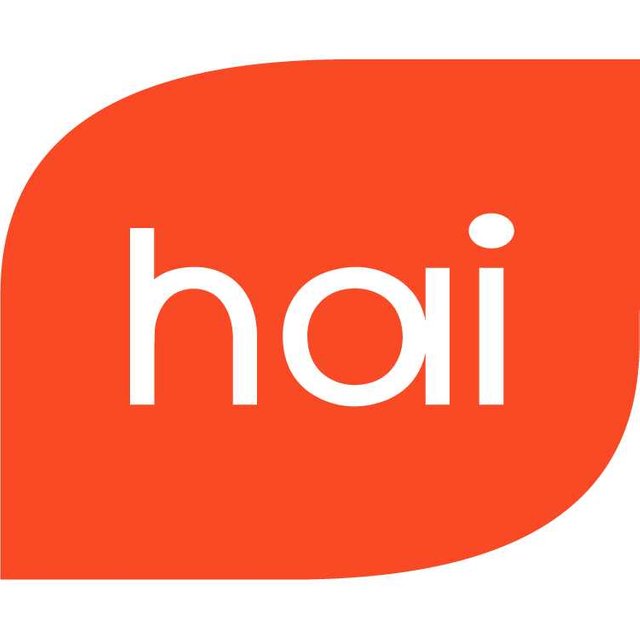 WHY HACKENAI: THE ISSUES
The question every investor or user will always ask once they come across any new project is; why do we need this project and/or what is it trying to solve? This is a good question which must be answered and of course, HackenAI has the reason why it wants to disrupt the cybersecurity market.
Right from time immemorial, anti-viruses software has played a very big role to protect almost every computer and in the same way, it is right to say that users in this era need cybersecurity assistance to form a preventive barrier from new and growing cybersecurity threats. That is to say, with the presence of these threats both current investors and sideline investors, will always demand for products that put these threats to rest hence the need for a platform like HackenAI.
From another point of view, the reason why HackenAI is needed is this; irrespective of the fact that cyber protection requires a preventive approach, a study has shown that a great number of users still disregard their personal cybersecurity because of the following;
a. Cybersecurity has been labelled to be complicated and hence people shy away from it.
b. Most people still believe that having probably good antivirus software offers them the best security.
c. No educational material regarding personal cybersecurity to educate all and sundry.
d. There is a misconception that most people have which is, they think they are safe because probably they don't do much online while in reality, a greater number seems to be the right victims.
e. Lastly, nonchalant behaviour displayed by many just because they haven't been hacked. And the list goes on.
Now coming down to the crypto space, there seems to be a solution. It is worth knowing that the blockchain space is gaining attention gradually owing to its decentralized nature; this decentralization goes a long way in repelling hackers or rather makes hacking difficult. Nevertheless, cases of hacking have been recorded on several platforms which aren't fully decentralized hence bringing the urgent need of looking for a way to securing digital assets or cryptocurrencies.
Securing cryptocurrencies is becoming very important because once a hack takes place, a difficulty surfaces which is the irreversibility of hacked or misspent cryptocurrencies.
This is true because, in most exchanges which were hacked, the compromised digital assets were not recovered, as most blockchains are immutable.
Furthermore, owing to negligence and so on, personal cryptocurrencies wallets are now seen as the easiest targets for black hat hackers, this is also true as nowadays there are;
a. Phishing attacks on the main gateway to accessing cryptocurrency account.
b. The hijacking of users accounts through leaked databases and 2FA resets.
c. The increasing number of successful SIM swap attacks, as well as Bitcoin clipboard, steals.
Thus it can be seen that whether in the crypto space or in the world out there, there is a need for a platform like HackenAI.

WHAT HACKENAI PRESENTS: THE SOLUTION
From all indications, whether it is from the angle of the crypto space or not, it can be seen that there is a need for cybersecurity. What if there is a cybersecurity platform which makes it possible for users to protect themselves without any expert cybersecurity knowledge? Yes, it is possible, and this is certainly what HackenAI offers.
HackenAI is a blockchain platform with a revolutionary cybersecurity feature that protects users as well as incentivizes them to learn good cybersecurity habits.
Owing to the way it is built, it is driven by its platform token (HAI) thus making it possible for the platform to monitor user cybersecurity hence being on the lookout for all potential threats and malpractices. Should there be any immediate security breaches, the users will be immediately be prompted with a timely, detailed, step to step Information to take care of all risks of exploitation.
Someone might ask, how about those with little or no knowledge of cybersecurity; for this category of users, HackenAI offers a dashboard of practical and educational modules which they will need to work on, practice and complete thus achieving a
99.9% level of protection against any known cybersecurity threats.
Furthermore, another feature which HackenAI offers as a means of solving issues and protecting users is, users will be exposed to notifications and detailed guidance on what to do at each point in time, also HackenAI will keep a positive track for everyday practical knowledge for all users.
Why HackenAI Is The Next Big Deal
HackenAI offers a whole lot of features which are built solid to ensure users are protected at all times.
CyberBootCamp: This can be seen as a personal guide for cybersecurity. This will be updated always in addition to the educational material, thus making the user learn the basics of personal cybersecurity in a simple and user-friendly way. To make it more enjoyable, when users successfully pass the CyberBootCamp, they will be rewarded with HAI tokens which are stipulated to be equivalent to a one-month subscription fee for the HackenAI app.

HackenAI Password Manager: This is designed to secure storage of a user's passwords and personal data. After successfully passing the CyberBootCamp users will be able to set up the password manager correctly while using it on a daily basis.

HackenAI Two-factor Authentication (2FA): With this, users can add their online accounts to the application hence generating one-time passwords for logins. Also, unlike Google Authenticator, HackenAI 2FA has the ability to backup data in secure storage for more security. Owing to the need for more security, this 2FA is considered extremely important for users who care about their personal cybersecurity.
There are other means of security features such as;
a. Compromised accounts monitoring,
b. Secure storage,
c. VPN service,
d. NonCustodial Crypto Wallet,
e. Digital Asset Viewer/Tracker,
f. Cybersecurity Marketplace.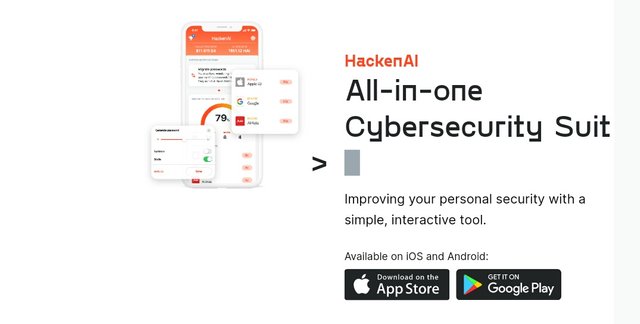 CONCLUSION
Just like every platform which aims to grow will have its aims and objectives, same is with HackenAI; its aim and objective is to improve personal cybersecurity through offering knowledge, varieties of tools built into a single app as well as offering incentives.
HackenAI is a platform with products and services which is designed to be used daily for cybersecurity, digital assets tracking, password management, dark web monitoring etc; thus taking the lead on personal cybersecurity be it in the crypto space or otherwise.
In addition, the token of the platform is HAI, it is a VIP180 token, based on the VeChainThor Blockchain.
As a utility token, HAI will be used to power most activities within the HackenAI platform. Also, holders of HAI will receive benefits from both HackenAI platform, as well as from the team's white hat community and B2B business activities.
IMPORTANT LINKS
Telegram: https://t.me/hackenai
Twitter: https://twitter.com/hackenai?lang=en
Facebook: https://www.facebook.com/HackenAI
Website: https://hacken.ai/
Whitepaper: https://hacken.ai/content/hackenai_whitepaper_v1.0.pdf
Litepaper: https://hacken.ai/content/hackenai_litepaper_v1.0.pdf
Author's Bitcointalk Username: Flezy
Author's Bitcointalk Profile Link: https://bitcointalk.org/index.php?action=profile;u=2187485