Sample Only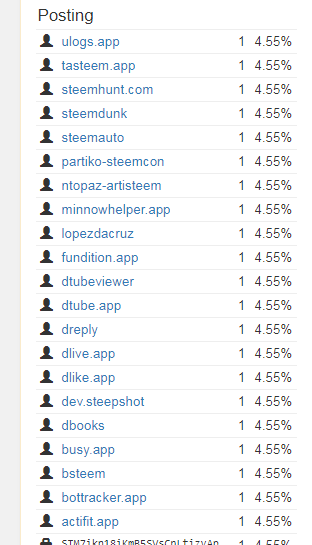 Users please BEWARE !
There are currently Leakage of Steemit Accounts Passwords thru Apps Usage.
What does this means?
Hackers are actually hack thru these Apps and your account are compromise.
Funds are taken out without you realize it.
Hacker account created thru @blocktrades ( Second time have to mention him )
https://steemit.com/@grooveroom
There have been a few New account that are actually receiving Hacked Funds
like @grooveroom , @rottation .. that have been known.
It is not a Phishing but infacts Hacked Generator.
Solution
Change your passwords Regularly
Have a Second Account to hold your Funds
Disengage Apps Usage..
If you are experiencing difficulties to REVOKE Immediately or please contact me.
Pengguna harap WASPADALAH!
Saat ini ada Kebocoran Kata Sandi Akun Steemit melalui Penggunaan Aplikasi.
Apa artinya ini?
Peretas sebenarnya meretas melalui Aplikasi ini dan akun Anda kompromi.
Dana diambil tanpa Anda sadari.
Akun peretas yang dibuat oleh @blocktrades (kedua kali harus menyebutkannya)
https://steemit.com/@grooveroom
Ada beberapa akun baru yang benar-benar menerima Dana Peretasan
seperti @grooveroom, @rottation .. yang sudah dikenal.
Ini bukan Phising tetapi menghasilkan Hacked Generasi.
Larutan
Ubah kata sandi Anda Secara teratur
Memiliki Akun Kedua untuk menyimpan Dana Anda.
Melepaskan Penggunaan Aplikasi ..
Jika Anda mengalami kesulitan untuk REVOKE Segera atau silakan hubungi saya.
用户请注意!
通过应用程序使用目前存在泄漏的Steemit帐户密码。
这意味着什么?
黑客实际上是通过这些应用程序进行攻击,您的帐户是妥协的。
资金在你没有意识到的情况下被取出。
黑客账号通过@blocktrades创建(第二次不得不提他)
https://steemit.com/@grooveroom
有一些新帐户实际上正在接收黑客资金
比如@grooveroom,@rottation ..已经知道了。
它不是网络钓鱼,而是黑客生成器。
Solution
更改密码定期
拥有第二个账户来持有您的资金
取消应用程序使用..
如果您遇到困难请立即或请与我联系。