Central Park Resorts
It's one thing to experience a luxurious resort holiday for a while and quite another feeling to live it all the time.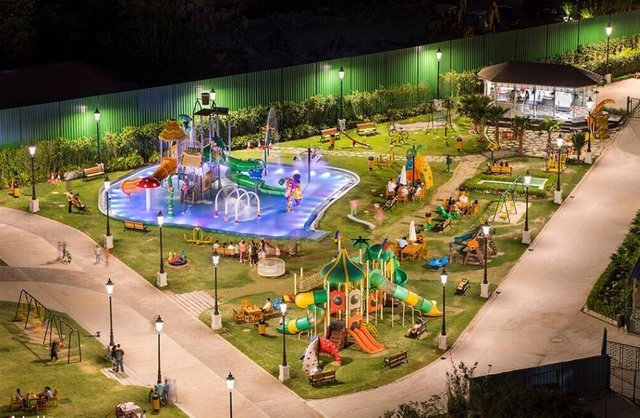 It's one thing to experience a luxurious resort holiday for a while and quite another feeling to live it all the time. Central Park introduces you to an all-new way of living your life king-size!
From a spacious balcony overlooking 35 acres worth of greenery in a calm, picturesque environment, it's hard to imagine that the real world continues to exist. One can see the vast expanse of Central Greens which houses an amusement park for kids, lawn tennis courts and grand fountains among many others. The space continues to be a safe haven for everyone to walk and play around freely – all thanks to the underground driveway tunnel which assures zero vehicular movement on ground, making the entire resort space pollution free and devoid of any traffic abuse.
Boasting of premium properties such as Sky Villas, Beau Villas, Belgravia, and The Room, Central Park Resorts is tailored for connoisseurs of the good life; people who have it all and deserve to enjoy it. While every home here has its own appeal, the resort space itself is an undisputed destination for 360 degree living - with copious doses of luxury at every step. The 360 degree life with its six facets, ensures that you don't need to step out for anything.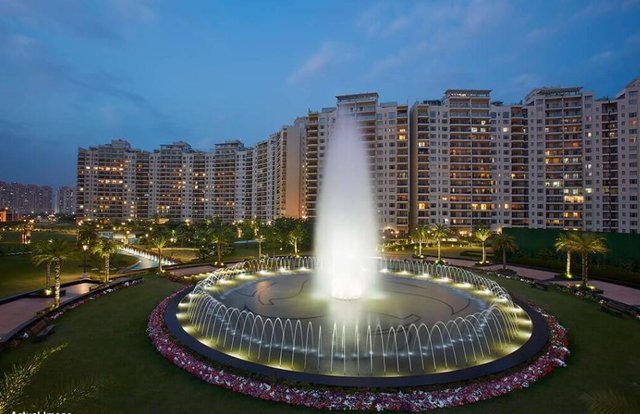 From the minute you enter the premises, the resort lifestyle envelops one with open arms. With an international driveway tunnel leading to 5 star drop-off points equipped with bellboys, the welcome greeting is just a glimpse of what's more to come.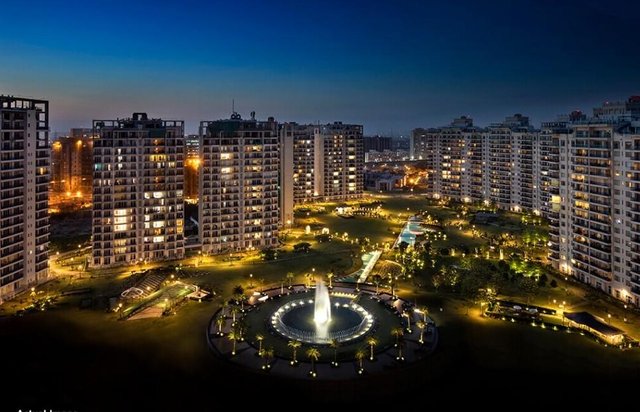 If the resort lifestyle accustoms you to live like a king, the F&B outlets here offer all the options to dine like one too. Three in-house speciality restaurants lets you indulge in a gastronomic journey, while the juice bar and the fine-dine gazebos cater to every hunger pangs.
Leisure and wellness come in next and aren't devoid of anything less than extraordinary. LOOKS unisex Salon, an exotic Spa and Yoga centre, all await to address every mood. Sports and recreation facilities too aren't far behind when it comes to lifting your passion for sports. Cricket nets, badminton courts, Golf putting greens, an all-weather swimming pool, a world class gym and many more such facilities bear witness to just that.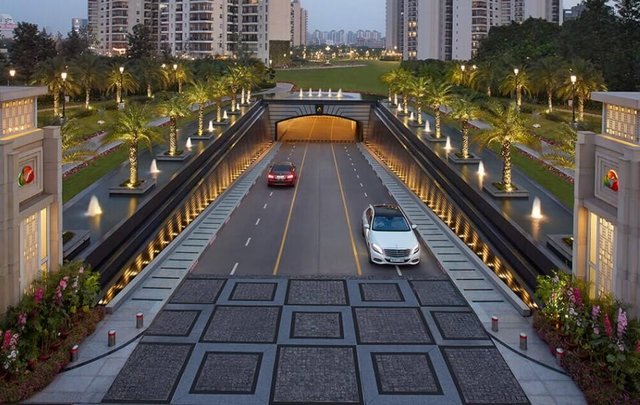 Of course hobnobbing with like-minded individuals isn't difficult here, all thanks to the Socialising zones. With a Library and a Business Centre in tow, you wouldn't feel the need to go anywhere else for a gathering with your chaps. That's not all, Central Park keeps on adding amenities to surpass its own benchmark in quality of living; on the anvil are a Pet Hotel for your furry friends and a Gaming Zone for you to indulge.
Finally when enjoying your busy lifestyle tires you to the hilt, worry not. The impeccable Housekeeping services like concierge, launderette, chef on call, takes care of cleaning, cooking, house maintenance and planning needs.
Providing such an emerald environment to relish and grow in, it is no wonder that Central Park Resorts is the preferred address for many elite and established families who appreciate the fine details of luxury and enjoy living life as best as they can, and as grand as possible. After all, this place is the only place that not only meets their expectations, but exceeds them.