GYM REWARDS - Mining Crypto With Your Body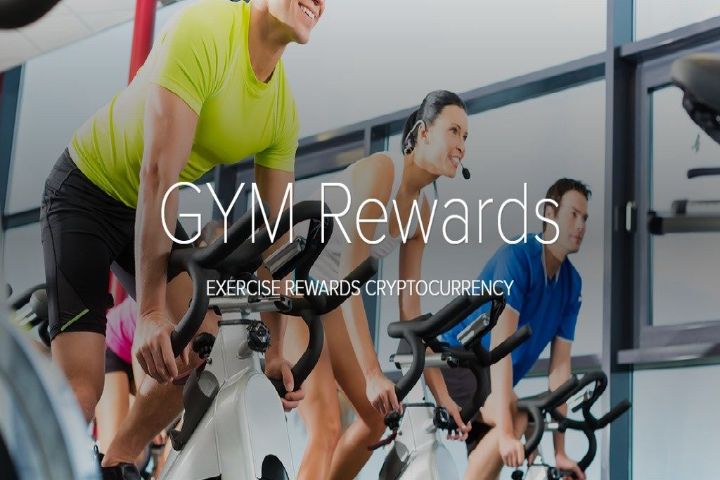 The motivator is here! GYM Rewards. GYM Rewards is factually by name, a platform that rewards you for visiting the gym. But, there is really more to it. The establishment of GYM Rewards and its projects are an embodiment of the entire solution to support getting paid for exercising. With the integration of the increasingly rising and most promising currency of this present time (the blockchain cryptocurrency) that also supports proof of exercise, the GMY Rewards APP that provides all users with easy exercise and profit tracking and the no middle-man currency conversion process, GYM Rewards is actually a long-awaited perfection.
Why GYM Rewards?
We can actually say that virtually everyone performs exercises but all are being exhibited in different ways. Some visit the gym while some just merely complete some simple but not well precision body movements like jogging, push-ups and running. All these are exercises, but do we really have a proof to tender to justify the fact that we have truly exercised our body? Or have we in any form, made any profit from all these actions? The answer will surely be a NO. However, we can get a proof of exercise by visiting the gym for a physical therapy, and can also make profit with the proof collected by tendering it at a platform that supports it. One best platform for this is GYM Rewards.
The GYM Rewards App Token
As a platform that performs strategic functions, GYM Rewards was designed and interpolated with some very important and highly necessary features that make its usage extremely simple. The most important of these features are the Ethereum ERC20 token called GYM Rewards ICO Token, and the GYM Rewards APP. The GYM Rewards App is a powerful app which was designed to track exercises and earnings with the integration of today's leading health devices. After giving it a long time thinking, we thought of how to hinder the middlemen from gaining the whole mining profit, we eventually got an effective way of going about this - BLOCKCHAIN and so, added our own GYM Rewards Ethereum token.
The GYM Rewards app token was generated from the Plata Blockchain which is an Ethereum fork that can only be minable by a proof of exercise component within the Token and the Mobile App. Due to our love for Ethereum, our Blockchain Token is a part of Ethereum but wasn't generated through Ethereum Blockchain but instead, through Plata Blockchain. This was done because of the need to add the proof of exercise regocnition system. The Proof of Exercise (POE) is a contract-based rewards system activated by detecting locations in the geolocation coordinates contract and using heart beats through the GYM mobile APP to return block rewards the moment the time of required work has been met.
Why waste more time, easily make money, download the app, start your heart rate monitor and app and then, GET PAID! At GYM Rewards, our main goal is to help motivate people into performing exercises for a better health with money.
For more info about this platform, and also to join the network, endeavor to visit this website
WEBSITE
WHITPAPER
FACEBOOK
TWITTWR
TELEGRAM
Thanks for reading. I am Victorheywhy on Bountyhive.io